Our readers support us. This post may contain affiliate links. We earn from qualifying purchases. Learn More
Those of you who have seen Yellowstone Season 2 are probably wondering who Melanie Olmstead is and what is her involvement with the show.
At the end of the season finale, there was a tribute to a person named Melanie Olmstead, which sparked viewers' curiosity about her identity.
Yellowstone (2018- ) is a western drama series set in the modern day, starring Kevin Costner, Kelly Reilly, Luke Grimes, and Wes Bentley in lead roles.
Yellowstone follows the lives of the Duttons as they struggle to fight off enemies trying to acquire their land.
Since Melanie Olmstead is not part of the Yellowstone cast, fans wondered who she is and what happened to her.
Viewers worldwide have jumped on social media to learn more about this mysterious person.
Who Is Melanie Olmstead from Yellowstone?
Melanie Olmstead was the transportation and location manager for the Yellowstone series. She died in May 2019, shortly before the release of Yellowstone Season 2.
Olmstead got involved with Yellowstone because of her love for animals and extensive knowledge of the filming locations.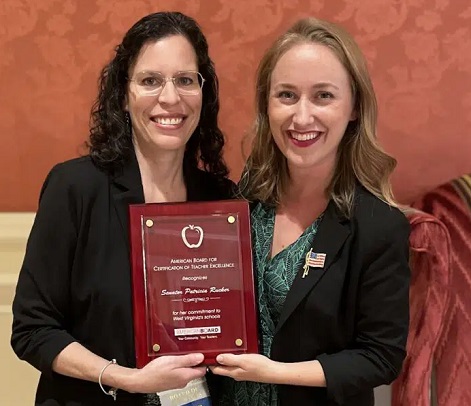 Due to her background in ranching and conservation, she was a valuable member of the Yellowstone production team.
Born in 1968, Melanie Olmstead was raised by her adoptive parents Reid Howard and Janet Corbridge. She grew up in Salt Lake City, Utah, where she developed a love for animals, especially horses.
"My love affair with horses started about the time I learned to walk," Olmstead wrote on Facebook, "but I didn't get my first "just mine" horse until I was an adult." (Source: Express)
On her Facebook profile, Olmstead also shared a photo of her beloved horse, Mahogany.
"This beautiful, amazing girl has been with me since college and recently celebrated her 37th birthday—for my non-horsey friends, that's over 100 in human years—and she's still doing great!"
Olmstead and Mahogany spent three more years together until the horse passed away at the ripe age of 40.
Also read: 5 Yellowstone Actors Who are Cowboys in Real Life
How Did Melanie Olmstead Die in Yellowstone?
Melanie Olmstead passed away at the age of 50 due to complications from cancer. She was a dedicated wife and mother of three, and her absence will be greatly felt by all those who loved her.
Although they didn't know who she was, fans gathered from Olmstead's title card that she probably passed away recently. As a result, many expressed their condolences to her family and coworkers on social media.
A Yellowstone fan wrote on Twitter: "My heart and prayers go out to Melanie Olmstead's family and loved ones, including her Yellowstone family."
On July 30, 2019, Olmstead's family and friends gathered for a horseback ride to celebrate her life and accomplishments.
Various artists, writers, and horsewomen came together to honor this woman who was such a valued member of the Salt Lake City and Yellowstone production communities.
"I'm so sorry for all those impacted by Mel passing away at this young age," one of her friends said, "She set such a high standard with how she treated everyone around her." (Source: Alpha News Call)
Melanie Olmstead Had Worked For Hollywood Since 2000
Melanie Olmstead worked for the transportation and location departments of various movies and TV series. Among her list of credits are Primary Suspect (2000), Frozen (2010), John Carter (2012), Wild Horses (2015), Wind River (2017), Hereditary (2018), and Joe Bell (2020).
She also has three television credits, namely Snatchers (2017-2018), Andi Mack (2017-2019), and Yellowstone.
Melanie Olmstead even spent time in Africa working on women's education initiatives before finding work in Hollywood around 2000. This charitable lady certainly had a big heart and deserves to be remembered by many.
Also read: 20 Best Yellowstone Characters Ranked
Was Melanie Olmstead in Yellowstone?
Melanie Olmstead didn't play a role in Yellowstone. She was, however, featured as a character in Season 2, although we never actually see her on the screen.
As part of the tribute to her life and work, Yellowstone show creator Taylor Sheridan wrote Olmstead into the series as a character who's gone missing.
In the episode featuring her name, Kayce Dutton is trying to gather information on what happened to a woman named Melanie Olmstead.
Earlier in the episode, Kayce witnessed the death of the woman's boyfriend Jamie Munson, who was killed by people protecting their land. Despite his best efforts, Kayce is unable to find out the details of the events.
Although she didn't appear in the series, the real Melanie Olmstead worked tirelessly to ensure things were running smoothly behind the scenes.
Since she had lived in Utah her entire life, she was a suitable location manager for the show that was partially filmed in the state.
Nevertheless, thanks to Sheridan's generous gesture, her name will forever be part of the Yellowstone universe.