This post may contain affiliate links. We earn from qualifying purchases. Learn More
Fans of the show 1883 will recognize Martin Sensmeier as Sam. Sam, a fan favorite, is a Comanche Warrior who is a love interest of Elsa Dutton.
Martin Sensmeier is an American actor and model. He was born on June 27, 1985, in Anchorage, Alaska. He has an estimated net worth of $1.5 million.
| | |
| --- | --- |
| Born: | 27 June 1985 |
| Birthplace: | Anchorage, Alaska, United States |
| Nationality: | American |
| Partner: | Kahara Hodges |
| Height: | 185 cm (6′ 0.6") |
Though Sensmeier only appears in three episodes of 1883, he plays a significant role. Upon meeting Elsa on the caravan, the two quickly form a mutual attraction, and Sam even saves Elsa's life twice.
Despite wanting to spend the rest of their lives together, the couple goes their separate ways with plans to reunite in the future.
Martin Sensmeier is of Alaska Native and European-American Descent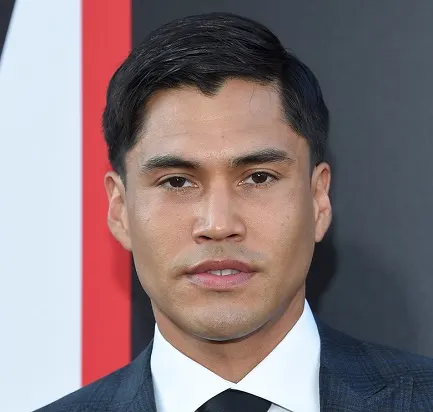 Martin Sensmeier's heritage is Alaska Native and European-American. His mother is Koyukon-Athabascan, and his father is German-Tlingit. Sensmeier identifies strongly with his Alaska Native heritage.
He Grew Up in Alaska
Though Sensmeier was born in Anchorage, Alaska, he grew up in Yakutat, Alaska. He was raised in the Tlingit Coastal Community in Southeast Alaska. Sensmeier grew up learning the practices and traditions of his people.
He Worked as a Welder Before Coming an Actor
Before his acting career, Sensmeier worked as a welder. He also worked on an oil rig for Doyon Drilling.
Sensmeier left behind his career as a welder to pursue a career in modeling and acting. He started his acting career in Los Angeles while also spending time modeling in New York as well. His first film credit is a 2014 short film called K'ina Kil: The Slaver's Son.
Is Martin Sensmeier Married?
Martin Sensmeier is currently in a relationship with Kahara Hodges. Together the couple shares one child and currently has a second on the way.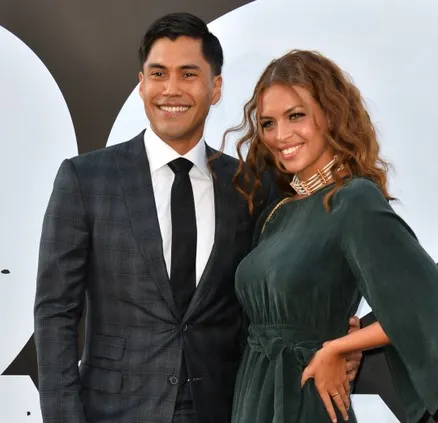 Kahara Hodges is an American model, actress, and vocalist. She is of Navajo, Mexican, English, and African American descent.
Hodges is an instructor of a Navajo singing class at the Phoenix Indian Center. In addition, she is also a wellness ambassador for indigenous youth at the Native Wellness Institute.
Does Martin Sensmeier Ride Horses?
For several of his acting roles, Sensmeier has appeared on horseback. Before his role in The Magnificent Seven, Sensmeier did not have much experience in horseback riding. So, to prepare for his role, he took horseback riding lessons.
Sensmeier took horseback riding lessons with a Blackfeet native from Montana. His instructor was a stunt man and a horse trainer that worked on Dances With Wolves.
Sensmeier would work with him for about an hour-and-a-half to two hours a day, five days a week to prepare.
He trained for a whole month taking bareback lessons to prepare himself for the role properly. Thanks to this experience, Sensmeier really learned how to ride.
He Stars in Both 1883 and Yellowstone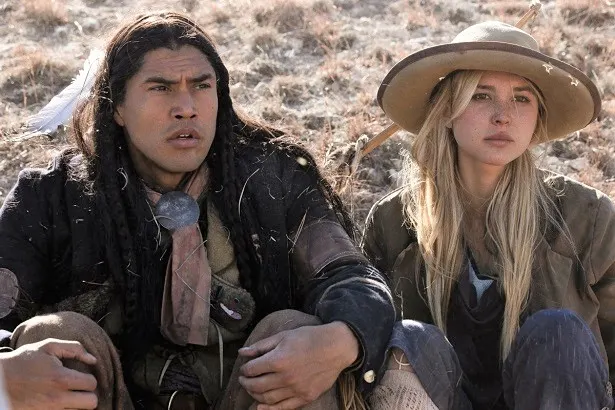 While many people will recognize Sensmeier for his role in 1883, he also appears in the sequel series Yellowstone.
In Yellowstone, Sensmeier plays Martin, Monica Dutton's physical therapist. He appears in five episodes of season two.
Related: Who Is Kelsey Asbille? Actor Who Plays Monica Dutton on Yellowstone
Martin Sensmeier TV Shows and Movies
While many people will recognize Sensmeier for his roles in 1883 and Yellowstone, he has also appeared in many other notable roles. Sensmeier began his acting career in 2014 and has appeared in both movies and TV shows.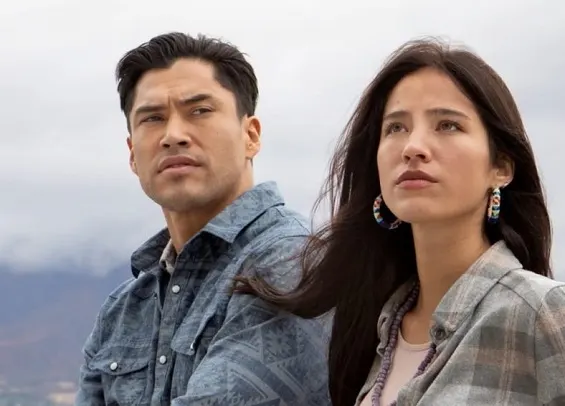 One of Sensmeier's most notable credits is his leading role in The Magnificent Seven as Red Harvest. He also has a recurring role in Westworld as Wanahton.
Other roles to his name include Wind River, The Ice Road, and Rutherford Falls.
He is a Member of the Native Wellness Institute
As a large advocate for his Alaska Native heritage, Sensmeier is an ambassador of the Native Wellness Institute. He advocates for the wellness of Native people of all Nations, along with The Boys and Girls Club of America.