Our readers support us. This post may contain affiliate links. We earn from qualifying purchases. Learn More
Marley Shelton plays the role of Emma Dutton in the Yellowstone prequel series, 1923.
Emma is an important member of the Dutton family as she is the great-grandmother of Yellowstone's patriarch John Dutton.
Marley Shelton is an American actress born in Los Angeles, California on April 12, 1974. She is age 48 years old and 5′ 6½″ (1.69 m) in height.
Shelton's character Emma is the wife of John Dutton Sr and the mother of Jack. Her husband is the right-hand man and nephew of Jacob Dutton, the patriarch of Yellowstone Dutton Ranch in 1923.
Notable Marley Shelton TV Shows & Movies
The Sandlot (1993) Wendy Peffercorn
Pleasantville (1998) as Margaret Henderson
Never Been Kissed (1999) as Kristin
Just a Kiss (2002) as Rebecca
Uptown Girls (2003) as Ingrid
Scream 4 (2011) as Deputy Judy Hicks
Scream (2022) as Sheriff Judy Hicks
1923 (2022-present) as Emma Dutton
Facts About Marley Shelton
She Comes From a Family Who Works in the Entertainment Industry
Marley Shelton isn't the only one in her family to work in the entertainment industry. Her father, Christopher Shelton, was a director and producer while her mother, Carol Shelton, was a teacher and singer.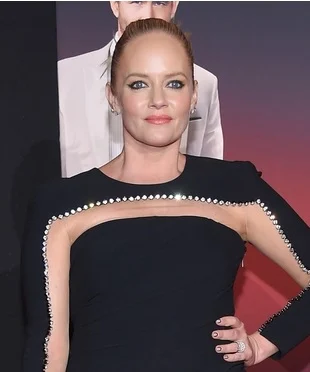 While both of her parents were active in local theater projects, Marley was never interested in the stage life growing up.
Marley has three sisters: Koren Shelton, Erin Shelton and Samantha Shelton. Her sister Samantha is also in the entertainment industry as an actress and singer.
She Did Cheerleading in High School
Though Shelton was not involved in acting during high school, she did do cheerleading. She attended Eagle Rock High School and was even the Prom Queen.
Her high school boyfriend and prom date was Nicholas Brendon. Brendon is an actor best known for his roles in Buffy the Vampire Slayer and Criminal Minds.
According to Shelton, he totally did prom right with 100 roses, wearing a tux and driving a black convertible Mustang.
She Attended the University of California, Los Angeles
Upon graduating high school, Shelton attended UCLA where she studied film and theatre. She also took acting lessons from Larry Moss and Robert Carnegie.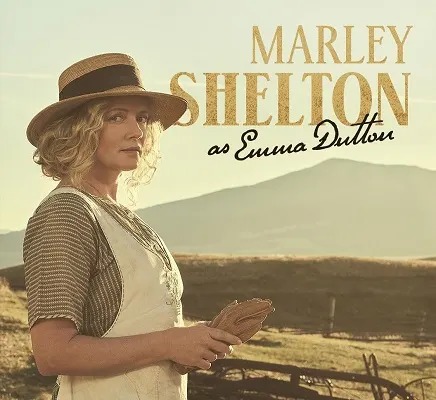 While in college, she began taking on roles in film and television. She ended up dropping out of UCLA when she was cast as the lead role in Warriors of Virtue (1997).
Her Breakout Role Was The Sandlot
While The Sandlot was just her second movie, Shelton hit it big in her role as Wendy Peffercorn. Her character quickly became a fan-favorite and even to this day, Wendy Peffercorn is still a popular Halloween costume.
She Thinks Taylor Sheridan is Transforming Television
In a recent interview, Shelton said that Yellowstone creator Taylor Sheridan is a prolific writer and director who is transforming television while making it look effortless. She is a big fan of his work and immediately binged watch 1883 after being cast as Emma Dutton.
Before filming 1923, Shelton, along with other cast members attended a cowboy boot camp to prepare for their roles.
For two weeks, the cast rode horses together from 9-5, which, according to Shelton, allowed the actors to bond and connect.
See Marley Shelton and James Badge Dale's 1923 interview below:
Also, see our Dutton family tree infographic updated for 1923.
FAQs About Marley Shelton
Is Marley Shelton Married?
Marley Shelton is married to American film producer Beau Flynn. The couple married in 2001.
Flynn is best known for producing blockbuster films including Skyscraper, Rampage, San Andreas and Hercules, all of which star Dwayne Johnson. He is a member of The Academy of Motion Picture Arts and Sciences and the Producers Guild of America.
Also read: Who the Yellowstone 1923 Cast are Dating in Real-Life
Does Marley Shelton Have Children?
Marley Shelton and Beau Flynn have two daughters together. Their first daughter West Flynn was born on September 6, 2009. Their second daughter Ruby Jeanne Flynn was born on May 1, 2012.
Is Marley Shelton Related to Blake Shelton?
Marley Shelton is not related to singer Blake Shelton. While the two share the same last name, they are not related in any way.