This post may contain affiliate links. We earn from qualifying purchases. Learn More
For many of those in 1883, the journey out West was a chance at a new life. German immigrant Josef and his wife Risa joined the caravan in hopes of leaving behind their pasts for a fresh beginning.
Marc Rissmann is a German actor, director, writer, and producer who played Josef in 1883. He was born in 1980 in Berlin, Germany. He has an estimated net worth of approximately $1 million.
As one of the European immigrant leaders of the wagon train, Josef learns that achieving the American Dream is no easy feat. He suffers a rattlesnake bite while trying to help his wife after she falls off a horse.
Sadly, his wife Risa dies of her injuries, and Josef's leg is amputated. However, he eventually settles down to start a new life in Oregon as a widow.
Rissmann Studied Acting
Rissmann started off his professional career by studying acting at the College of Dramatic Arts "Ernst Busch" Berlin. The acclaimed college has produced many notable German actors, directors, and producers.
He is a Stage Actor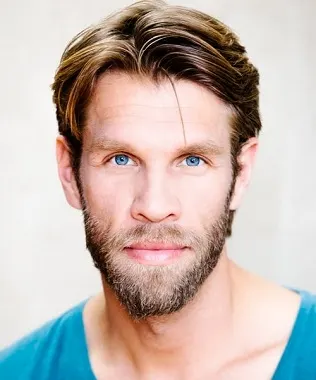 In addition to being a film actor, Rissmann is also a stage actor. Rissmann performed at the Deutsches Theater in Berlin in Danton's Death.
He also starred as Lysander in the Shakespeare comedy A Midsummer Night's Dream in 2009. From 2009 to 2011, Rissman performed as a permanent member of the Theater Magdeburg ensemble.
Is Marc Rissmann Married?
Marc Rissmann does not reveal much about his private life. He does not share many details about his personal relationships on social media. However, Rissmann appears to be in a relationship with Romanian actress Ana Ularu based on social media posts from the What's Your Limp podcast.
He Has Also Done Directing, Writing, and Producing
In addition to acting, Rissmann has also dabbled in directing, writing, and producing. He directed and wrote the music videos "Hush," "Leuchtturm," "Please Tell Rosie", and "Supergirl." He also worked as the producer for "Hush," "Leuchtturm" and "Supergirl."
He Enjoys Playing Music
Rissmann is also a musician who plays the piano and guitar (both electric and acoustic). Though he does not frequently post on Instagram, he occasionally shares glimpses of his music and instruments.
Rissmann also appears to enjoy photography and traveling based on his Instagram posts.
What Has Marc Rissmann Starred in?
Marc Rissmann has starred in both American and German TV shows and movies. Some of his most notable roles include 1883, Game of Thrones, The Last Kingdom, and The Man in the High Castle.
Rissmann also has several German credits to his name including SOKO: Der Prozess, Tatort and SOKO Stuttgart.
Who Did Marc Rissmann Play in Game of Thrones?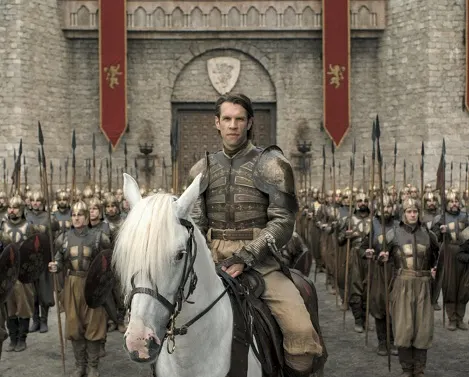 Rissmann appeared in two episodes of Game of Thrones season 8 where he played Harry Strickland, the captain of the Golden Company.
Strickland is brought to Westeros by Euron Greyjoy where he leads the Golden Company at the beginning of the Battle of King's Landing.