Our readers support us. This post may contain affiliate links. We earn from qualifying purchases. Learn More
For 6 seasons, Mallory has been providing comic relief to the fans of the Heartland show. In the early seasons, this humorous character starts as a gossipy neighbor who occasionally helps out at the ranch and becomes more like a family member.
Jessica Kelsey Amlee is a Canadian actress who plays the role of Mallory Wells in the hit TV series Heartland. Born in 1994 in Maple Ridge, British Columbia, Canada, Amlee has been acting since the age of 5.
Jessica Amlee has always known she wanted to become an actress, and she made her dream come true by working hard from a very young age. Besides acting, she enjoys sports, dancing, listening to music, spending time with family and friends, and contributing to society.
| Jessica Amlee | Stats |
| --- | --- |
| Height: | 5' 3" (1.6 m) |
| Nationality: | Canadian |
| Born: | July 17, 1994 (age 26) |
| Boyfriend/Spouse | David Jones Roberts |
| Star Sign: | Cancer |
Below, we answer common FAQs and bring you interesting facts about the actor Jessica Amlee, playing Mallory Wells in Heartland!
Also read our Ultimate Heartland Ranch Fans Guide.
Is Jessica Amlee Married?
Jessica Amlee is not currently married. She is in a relationship with Australian actor David Jones Roberts. They post frequent updates about their relationship on Instagram.
Is Mallory in Season 12 of Heartland?
Mallory Wells is not in season 12 of Heartland. After leaving for Paris early in season 7, Mallory returns to Heartland for a 2 episode story arc in season 10.
When she shows up at the ranch in the episode "Home Sweet Home", Mallory is eager to tell everyone about her fabulous life in London. However, we soon find out that this is not the case, and she's returned to Heartland to find herself again.
Why Did Mallory Leave Heartland in Season 7?
In the storyline, Mallory left Heartland in season 7 to move to Paris with her boyfriend, Jake Anderson. The popular character has been written off the series as the actress decided to leave the show.
"I needed to challenge myself in other ways.", said Jessica Amlee, who plays Mallory in Heartland. As much as she loved being on the show and working with the Heartland crew, Amlee wanted to expand her horizons as an actress and move on.
Does Mallory Marry Jake in Heartland?
Mallory Wells marries Jake Anderson in Heartland season 10, episode 14, "Written in the Stars." Jake and Mallory have a long dating history that started in the early seasons of the show.
After spending some time apart, the pair spontaneously meet at Heartland and decide to get married on the ranch.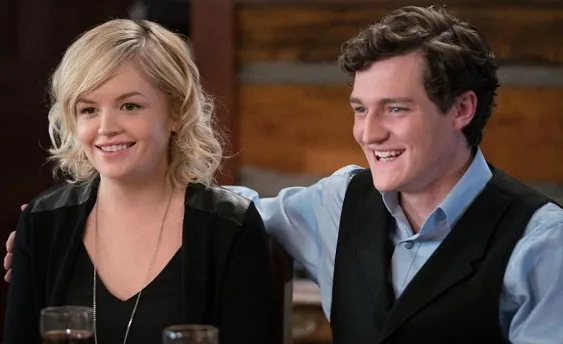 Does Mallory Live at Heartland?
Mallory doesn't live at the Heartland ranch. In the beginning, she lives next door to the ranch and often comes over to help out with the horses. In lack of a close bond with her own parents, Mallory views the Bartlett clan as her family.
Towards the end of season 5, Mallory's parents decide to move to Nashville. Desperate to find a way to stay close to Heartland, Mallory tries to raise money for an apartment but eventually moves anyway.
Jessica Amlee Started Acting When She was 5
That's right, Jessica Amlee was a busy child actor from an early age. Her inspiration for acting came from her favorite show Full House. She kept telling her mom she wanted to be like the actors Mary-Kate and Ashley Olsen, so she arranged for her to go on auditions.
Being the granddaughter of the accomplished jazz saxophone player P.J. Perry, Jessica Amlee has always had a flair for performing. She kept doing auditions just for the fun of it until she landed her first acting gig in a commercial.
By the time she was 12, she had appeared in over 55 commercials. Her first TV appearance was at the age of 6 when she played the character Angel in My Mother's Dreams.
Besides acting, Jessica Amlee attended Kanaka Creek Elementary School in her hometown Maple Ridge. Her mother wanted her to have a normal childhood, so she was only home-schooled when she was away shooting a show.
Jessica Amlee is an Award-Winning Actress
For her portrayal of the young Gillian Guess in The Love Crimes of Gillian Guess (2004), Jessica Amlee won a Leo Award in the Feature Length Drama category: Best Supporting Performance by a Female.
Although Mallory Wells is by far Amlee's most famous role, she's had other major appearances both before and after Heartland. Her main appearances include the thriller-horror movie Beneath (2007), Kidnapped: The Hannah Anderson Story (2015), and the popular Netflix original series Greenhouse Academy (2017-2019).
Besides TV shows and commercials, Jessica Amleee also performed in improvisational theatre and stand-up comedy. After she left Heartland, she studied at the Groundlings school in Los Angeles, which an improvisational comedy troupe company runs.
Further down the line in her career, Jessica Amlee aspires to do more producing and writing.
Jessica Amlee Has Been an Equestrian Since Early Childhood
Heartland fans will be excited to find out that just like her character Mallory in the show, Jessica Amlee is an avid equestrian herself. She has been around horses all her life as her parents used to have horses. Her mother first put her on the back of a horse when she was only 6 months old!
Around the age of 9, Jessica Amlee started taking riding lessons. She also worked at a barn with her friends in exchange for vaulting lessons.
Amlee does most of her riding scenes on Heartland and used to take lessons twice a week during shooting. Her favorite horse to work with was Midget (playing Copper in the show), who she describes as a wise and lovable horse.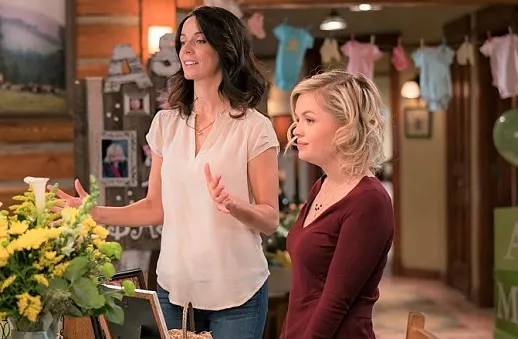 Jessica Amlee Grew up on the Heartland Show
Jessica Amlee was recruited by Heartland showrunner Heather Conkie in 2007 when she was only 12 years old. Interestingly, there isn't a Mallory Wells in the Lauren Brooke book series on which the TV show is based on. However, Heather Conkie decided to bring in a younger character to take care of the comedy side.
Amlee left the show 6 years later in 2013, aged 18 until she returns for 2 episodes in season 10. "Leaving as a teenager and coming back at 22, I realize now how fortunate I was to be surrounded by these people."
Jessica Amlee describes her character as humorous, sarcastic, and caring. "Mallory is my first funny character, and I've learned a lot.", she shared in one of her interviews.
Although the actress and Mallory have a lot in common in terms of their sense of humor and love for horses, unlike Mallory, Amlee doesn't like getting in other people's business. She can also be quite shy when not around familiar people. Amlee admitted that she was really nervous doing her first kissing scene with Graham Wardle, playing Ty Borden in Heartland.
Similar to other cast members, Jessica Amlee also appreciated the family-like atmosphere on the set. She's learned a lot from the actor Shaun Johnston playing Jack Bartlett on Heartland, who she described as a second dad both on and off the show.
Jessica Amlee is on Cameo
Alongside other main Heartland cast members, you can also find Jessica Amlee on Cameo! The website allows fans to request personalized short videos or a chat from many popular celebrities in exchange for a donation.
Jessica will gladly send birthday wishes or motivational speeches to you or your loved one.
Follow Jessica Amlee here on Twitter, and Instagram. Also, read our other Heartland guides below: