This post may contain affiliate links. We earn from qualifying purchases. Learn More
For those who watch 1883, you will be familiar with James and Margaret Dutton, the founders of Yellowstone Dutton Ranch. James and Margaret Dutton happened to be played by real-life couple and country superstars Tim McGraw and Faith Hill.
Tim McGraw and Faith Hill have been married since 1996. Together they have three daughters: Gracie Katherine, Maggie Elizabeth, and Audrey Caroline.
Both Hill and McGraw have sold over 40 million albums and taken home multiple distinguished awards. They are among some of the biggest names in country music.
While McGraw and Hill are both award-winning singers, they are most proud of the daughters they have raised together. Their daughters are all accomplished in their own way, having found their own success.
Who is Maggie McGraw?
Maggie McGraw is the middle daughter of Tim McGraw and Faith Hill. She was born on August 12, 1998, in Nashville, Tennessee.
Maggie has one older sister, Gracie, 26, and one younger sister, Audrey, 21. All three sisters share a strong bond and are supportive of one another.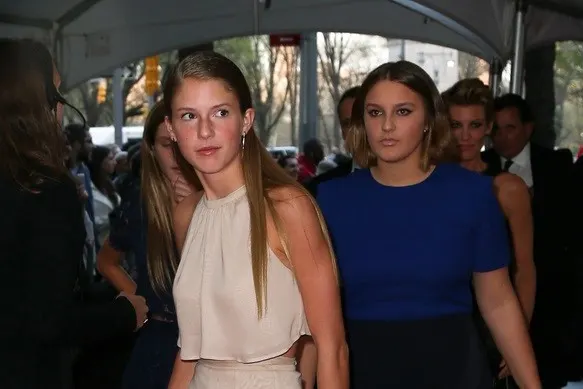 Of all the McGraw daughters, Maggie tends to remain the most out of the public eye. She only became active on Instagram in February 2023.
"Anybody who has more than one kid knows they're so different. They're so individual. But they're all real close, and all real supportive of each other. They miss each other when they're not around, but the also want their sisters to experience life," said Tim McGraw.
Facts and FAQs About Maggie McGraw
She Has a Master's Degree
Maggie McGraw is quite an accomplished young woman. She has a Master's degree in Sustainability Science and Practice from Stanford University.
Prior to gaining her degree, Maggie had internships with conservation policy organizations, with a focus on marine life. She graduated with her degree in 2021.
"We are so incredibly proud of our Maggie May. I have such admiration for her work ethic, her fierce love of her family and especially her passion to make the world a better place … Go get 'em my sweet girl!" said McGraw via Instagram.
She Was in a Band
During her time at Standford, Maggie was a member of a band named Sister Supply. Maggie was the lead singer of the rock band. The band performed both indoor and outdoor concerts at the university.
Just like her parents, Maggie has an impressive singing voice. While she may not have chosen a career as a singer, she certainly could have excelled in it.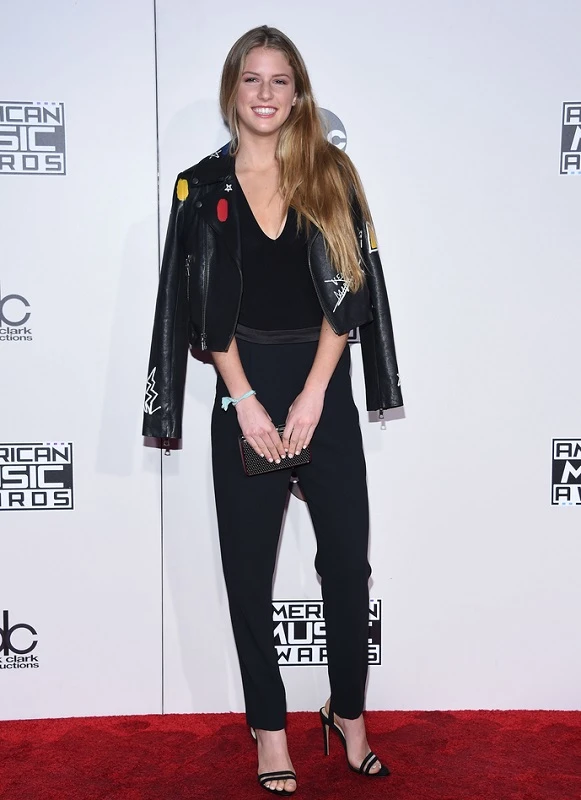 She Enjoys Free Diving
Maggie has always been interested in the ocean, with her passion playing into her career choice. While her father and sister Gracie enjoy spearfishing, Maggie enjoys free diving. Free diving is a form of underwater diving where a person relies on breath-holding until resurfacing.
She is an Advocate for the Environment
Marine biology has always been important to Maggie. In February 2023, Maggie joined her mother and Sophia Kianni for a UN International Conversation on Climate. The talk took place at the UN Headquarters in New York City and focused on the health of our planet, particularly the ocean.
Does Maggie McGraw Have a Boyfriend?
It is unclear if Maggie McGraw currently has a boyfriend. Some reports indicate that she is dating John Whiting, who she met at Staford University. However, there is no confirmation if this is true at the moment.
What Does Maggie McGraw Do for a Living?
As of February 2022, Maggie McGraw was working for the office of Tennessee Democratic Representative Jim Cooper. However, now that Cooper is retired it is unclear what Maggie is doing for a living. It is clear that she is using her passion for the environment, particularly the ocean, to make a difference in the world.