This post may contain affiliate links. We earn from qualifying purchases. Learn More
Heartland is a Canadian family drama series that has garnered a large fan base for its compelling storylines and likable characters. The series follows the Fleming-Bartlett family through the highs and lows of life at their Alberta horse ranch.
Heartland has never shied away from difficult life scenarios. One example of such is the addition of the character Luke Kashani, a foster child who has an important impact on Amy and Ty.
Luke Kashani is a troubled youngster who finds himself in foster care as his mother struggles with mental health. Luke joined Heartland in season 12 and is played by Canadian actor Lucian-River Chauhan.
Luke's storyline was a heartwarming addition to Heartland. It showed the challenges that a child goes through while in the foster care system.
Who is Luke in Heartland?
Luke Kashani is a troubled young boy who is the son of Andrea Kashani. Andrea is a young mother who struggles with her mental health, which makes raising Luke challenging.
Social worker Clint decides that Luke could benefit from spending some time at Heartland Ranch. After his mother Andrea fell asleep in her car at a truck stop while Luke was unattended, Luke went to stay with Amy Fleming and Ty Borden.
Andrea tells Amy and Ty that he will always be her son no matter how many horses they buy Luke. While it is clear Andrea loves Luke, it is obvious she needs some help.
Though she was initially reluctant, Andrea agrees to get help and leaves Luke in the hands of Amy and Ty. Luke is worried about his mother but she reassures him that she loves him very much.
After coming to the ranch, Ty sees many similarities between Luke and himself as a child. As he empathizes with the young boy he is eager to help him out.
Though Luke does have some behavioral issues, he has a knack for STEM. He even earns a STEM award certificate which Amy and Ty proudly display on their fridge.
During his time at the ranch, Ty learns to ride Boots the horse with the help of Jack. Luke seems to be doing well during his time at Heartland Ranch.
Do Amy and Ty Adopt Luke in Heartland?
While Amy and Ty are foster parents to Luke in Heartland, they do not adopt him. At the end of season 13, Luke goes back to living with his biological family.
Andrea didn't see Luke for quite some time saying that she did not feel well enough to visit. However, one day he arrives at the ranch unannounced and reveals that she has been diagnosed with bipolar disorder.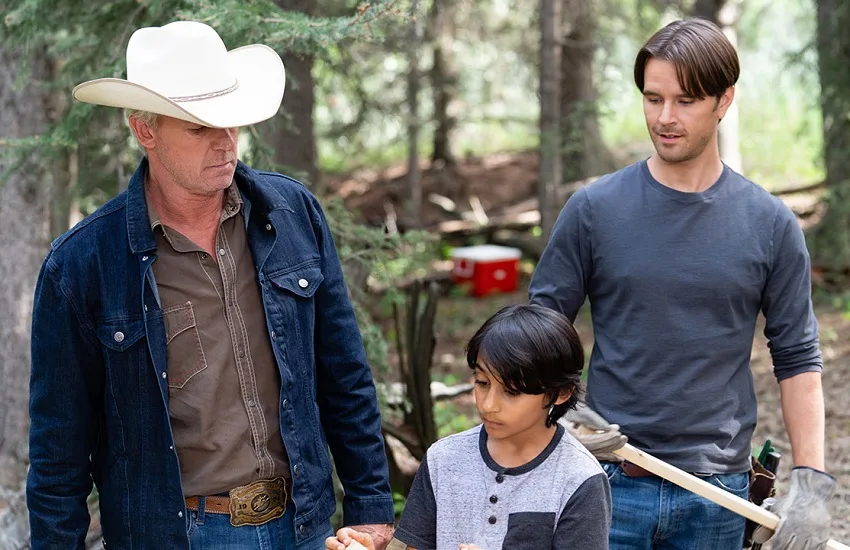 At the ranch, Andrea gets to watch Luke ride. While originally she had been protective of Luke against Amy and Ty, she grows to appreciate them for the care they have proved Luke.
After some time, Andrea becomes affectionate to her son once again. As her health improves, she is able to get back to being the mother Luke deserves.
Luke is happy to be back with his mother, however, he is saddened that this means he will be leaving the ranch. Amy and Ty let Luke know that he will always be welcome at the ranch, as they would happily adopt him.
Will Luke Be Returning to Heartland?
Luke has not appeared in Heartland since season 13. Many fans are eagerly awaiting an update on how Luke and his mother are doing.
Currently, there is no word as to whether or not Luke will be returning to Heartland. Though there is the possibility that we could see him again, there has been no indication that he will be in any future episodes of the series.
Who is Lucian-River Chauhan?
Lucian-River Chauhan is a Canadian actor who began playing Luke Kashani on Heartland when he was just nine years old. Heartland was Chauhan's first TV role, which was very exciting for the young actor.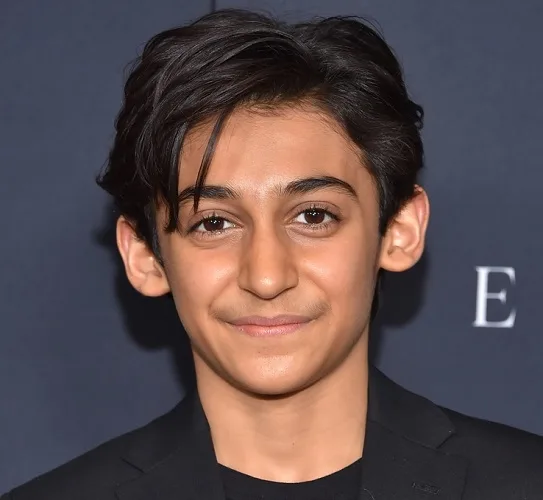 In addition to Heartland (2007-present), Chauhan has also starred in ParaShorts: Devils Playground (2017), Gabby Duran & The Unsittables (2019), and Encounter (2021). As well as on-screen acting, Chauhan also does theater as well. He has starred in Theatre Calgary's Secret Garden and ATP's Zorro: Family Code.