Our readers support us. This post may contain affiliate links. We earn from qualifying purchases. Learn More
America is known for having some of the most incredible ranches in the world. Perhaps the most notable of all those ranches is the historic King Ranch.
Located in Texas, King Ranch is the largest ranch in America, spanning over 800,000 acres. Known as "The Birthplace of American Ranching" King Ranch has a rich legacy spanning over 160 years. In 1961, the ranch was dedicated as a National Historic Landmark.
In addition to ranching, the sprawling operation also includes horse breeding, farming, hunting, hardware, a nursery and a saddle shop.
The ranch is also committed to environmental stewardship and wildlife research.
Where is King Ranch Located?
King Ranch consists of four tracts of land in southeastern Texas. These four divisions span six counties in Texas: Brooks, Jim Wells, Kenedy, Kleberg, Nueces and Willacy.
The four divisions of King Ranch are Santa Gertrudis, Laureles, Norias and Encino. In addition to the four divisions of land in Texas, the ranch also owns and maintains farming land in Florida.
The headquarters for King Ranch is located in Houston, Texas.
King Ranch Map Boundaries
The Santa Gertrudis and Laureles divisions are the only two to share a border. The four Texas divisions span land from Corpus Christi to Brownsville. King Ranch's Saddle Shop, museum and visitors center are all located in Kingsville, Texas.
Below are maps of King Ranch's land in Texas and Florida: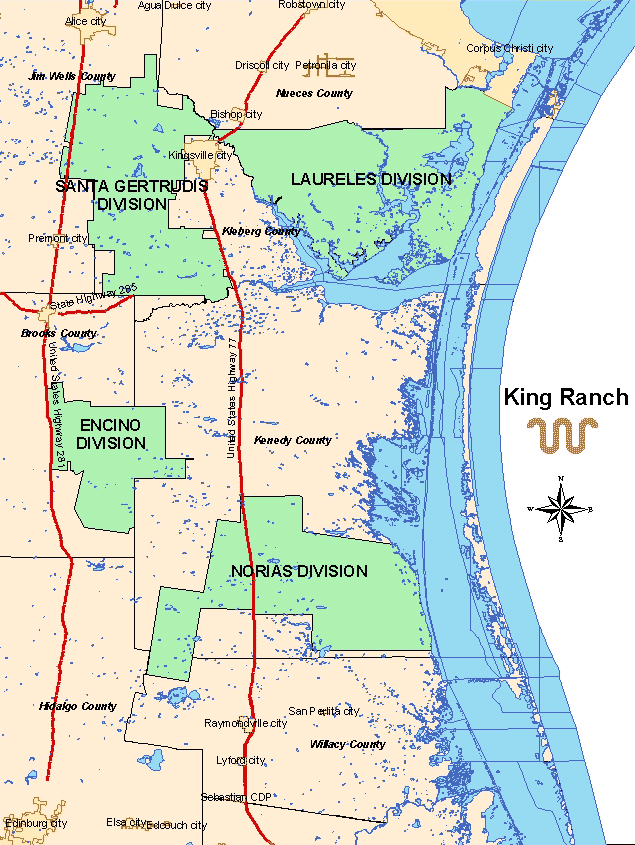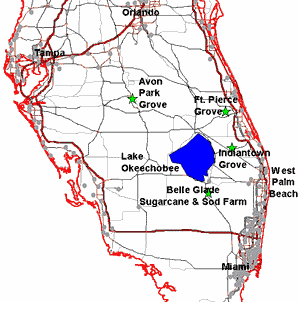 Facilities and Employees of King Ranch
King Ranch employs approximately 776 people. The sprawling facilities include pastures, barns, crop fields, plant nurseries, feed mills, a museum, a hardware store, a luxury leather goods store and much more.
Who Owns King Ranch?
Today, King Ranch is privately owned by 60 people who are descendants of Richard King. For over six generations, the ranch has remained in the family. The descendants come through King's daughter Alice and her husband Robert Kleberg, Sr.
Today, Richard King and his wife Henrietta King are the only King descendants that live full-time at King Ranch.
How Big is King Ranch?
King Ranch consists of 825,000 acres of land, making it larger than the state of Rhode Island. The ranch covers nearly 1,300 square miles.
King Ranch History
The history of King Ranch goes back to 1852 when Richard King and Gideon K. Lewis started a cattle camp on Santa Gertrudis Creek in South Texas. Then, in 1853, King and Lewis purchased Rincón de Santa Gertrudis, a Spanish land grant consisting of 15,500 acres on Santa Gertrudis Creek in Nueces County.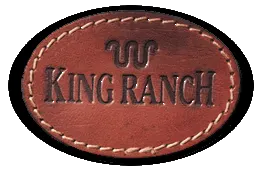 Shortly after, King and Lewis went on to purchase the Mexican land grant, Santa Gertrudis de la Garza grant, consisting of 53,000 acres. In the mid-1850s they continued to purchase more land in the area, expanding their vast cattle operation.
Upon Lewis' death in 1855, King acquired Lewis's half interest in the Rincón grant. Then, on December 5, 1860, Mifflin Kenedy, bought an interest in the ranch. King and Kenedy had been associated in a steam boating business together prior to the ranch.
During this time, the titles were put under the business name R. King and Company. Eventually, in 1868, King and Kenedy dissolved their partnership, with King retaining Santa Gertrudis.
Throughout the rest of his life, King would go on to purchase sixty additional pieces of land, amassing ample land holdings throughout South Texas.
In the beginning, King Ranch primarily existed of cattle, sheep, horses and goats. King was dedicated to improving the quality of his horse and cattle stock.
King Ranch led some of the first cattle drives and became known for their breeding of iconic longhorn cattle.
Upon King's death on April 14, 1885, his wife, Henrietta, retained Robert Justus Kleberg, Sr., the ranch's legal adviser, as manager. The next year, Kleberg went on to marry the King's youngest daughter, Alice.
In 1918, Robert Justus Kleberg, Jr. became the ranch manager due to his father's declining health. The Ranch was incorporated with the Kleberg descendants as its stockholders due to the terms of Henrietta King's will.
How Much is King Ranch Worth?
King Ranch is worth an estimated $1.1 billion. Since its inception, it has remained in the King family for generations.
What is King Ranch Known For?
King ranch is known for the development of the Santa Gertrudis and Santa Cruz breeds of cattle. In addition, King Ranch is famous for breeding some of the world's finest Quarter Horses and producing champion Thoroughbreds.
Today, King Ranch is a major agribusiness with operations in cattle ranching, farming, luxury retail goods and recreational hunting. The ranching aspect includes cattle and Quarter horses. The farming operation includes citrus, cotton, grain, sugar cane and turfgrass.
Also read: Four Sixes Ranch History, Owner, Size & More
What is the Brand of King Ranch?
The original King Ranch brand appeared in 1859 as 'HK.' However, in the 1860s, the famous 'Running W' brand was introduced and became the official King Ranch brand in 1869.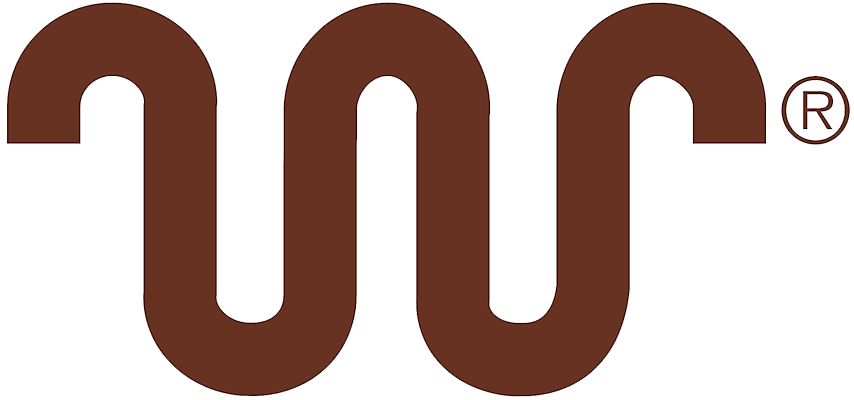 Some say that the brand represents diamondback rattlesnakes, which are found throughout the ranch. Others say that it represents Santa Gertrudis Creek. Some believe that it signifies the sweeping horns of a Texas Longhorn bull.
In addition, the Running W could also be interpreted to signify uniting of the past with the present and promoting continuity into the future. The iconic Running W brand appears on both cattle and King Ranch's quality leather goods.
The Horses of King Ranch
King Ranch is famous for producing quality Quarter horses and Thoroughbreds. While today the ranch focuses on breeding Quarter horses, they served as home for some of the finest Thoroughbreds in racing.
Every horse on King Ranch is a descendant of Old Sorrel. Old Sorrel is the foundation sire of King Ranch and is also one of the foundation sires of the American Quarter horse breed. In addition, every horse on the ranch today also has Peppy San Badger or Mr. San Peppy on either the top or bottom side of their pedigrees. Today, King Ranch is home to over 200 Quarter horses.
King Ranch got its start with Thoroughbreds in 1936 when the ranch purchased the Thoroughbred stallion Chicaro. Chicaro was used to improve the Quarter horse stock on the ranch. He was also crossed with Thoroughbred mares to study the of crossing American and European bloodlines.
In 1939, King Ranch added the 1936 Kentucky Derby and Preakness winner Bold Venture to their breeding stock. Bold Venture went on to sire Assualt, who won the 1946 Triple Crown. Bold Venture also sired Middleground, who won the 1950 Kentucky Derby and Belmont Stakes.
Also read: See Inside Kevin Costner's Incredible Colorado Ranch
How Many Cattle Does King Ranch Have?
King Ranch is home to 35,000 cattle. The cattle on the ranch consist of over 1,500 seed stock cows, over 20,000 commercial cows, stocker cattle operations and a 16,000-head feed yard.
Can You Visit King Ranch?
King Ranch offers tours to the public, allowing people to get a glimpse of the incredible operation. The ranch offers daily ranch tours, special interest tours, nature tours and motor bus tours.
The daily tours operate from Tuesday-Saturday 11 am and 1 pm and run for 1.5 hours. During the tour, guests get the opportunity to see King Ranch Quarter Horses, Santa Gertrudis cattle, Longhorn cattle and wildlife.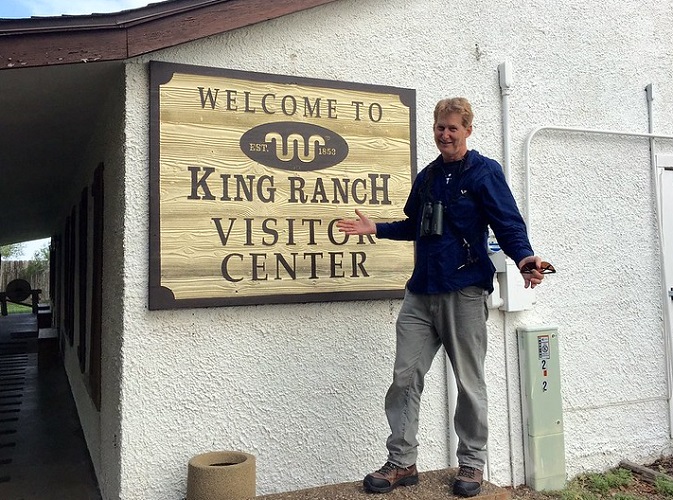 Special interest tours last for four hours, catering to special interests including cattle/horse operations, farming or feedlot/feed mill operations. Nature tours offer an in-depth look at some of the wildlife that call the ranch home including quail, turkeys, deer, bobcats, alligators and more. Motorcoach tours are available for groups of 25 or more.
In addition to tours, King Ranch also has a visitors center, saddle shop and museum guests can check out. Special events also happen at the ranch throughout the year.
Also read: 8 Biggest Ranches in the World