This post may contain affiliate links. We earn from qualifying purchases. Learn More
Kevin Costner expertly plays the role of Yellowstone Dutton Ranch patriarch John Dutton in Yellowstone (2018-present). With his grizzly voice and no-nonsense attitude, Costner's portrayal of John Dutton has become one of his most popular and recognizable roles.
Kevin Costner has become one of the most famous names in Hollywood. While he has only starred in five TV shows, he has starred in over 60 movies.
Costner began acting in 1981 and hasn't slowed down since. In addition to being an actor, Costner is also a producer and director.
Costner's impressive career as an actor, director, and producer has brought him substantial wealth. The 68-year-old movie star lives in Aspen, Colorado with his wife Christine Baumgartner, and his three youngest children.
However, Kevin Costner and his wife Christine Baumgartner are in the process of getting divorced.
What is Kevin Costner's Net Worth?
Kevin Costner has an estimated net worth of $250 million. In addition to being an actor, producer, and director, Costner also makes money as a businessman, author, and singer.
Costner's interest in acting first began when he was in college. Upon graduation, he began taking acting classes and got his first role in the 1981 film Sizzle Beach, U.S.A.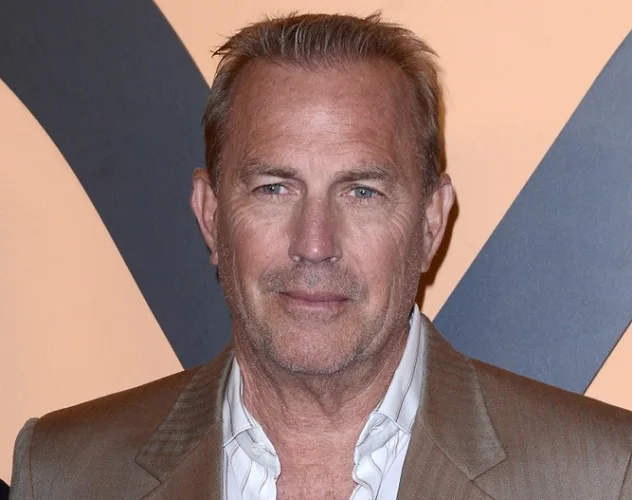 Since then, Costner has starred in numerous movies spanning various genres. Some of his most notable movies include Field of Dreams (1989), Dances with Wolves (1990), The Bodyguard (1992), A Perfect World (1993), Wyatt Earp (1994), and The Postman (1997).
Currently, Costner is working on the Western epic film Horizon. In addition to starring in the film, he is also a producer, director, and writer.
Horizon is set to be part of a four-film franchise, with each film lasting close to three hours. The franchise will follow a 15-year span of pre-and post-Civil War settlement and expansion in the American West.
With the widespread success of Yellowstone and the making of Horizon, Costner's net worth is likely to continue to rise. Despite nearing the age of 70, he shows no signs of slowing down in his career in the entertainment industry.
Also, check out Kevin Costner's massive Dunbar Ranch in Montana.
How Much Money Does Kevin Costner Make Per Episode of Yellowstone?
Kevin Costner reportedly makes a staggering $1.3 million per episode of Yellowstone. This means in season 5 alone, which consists of 14 episodes, Costner will make a whopping $18.2 million.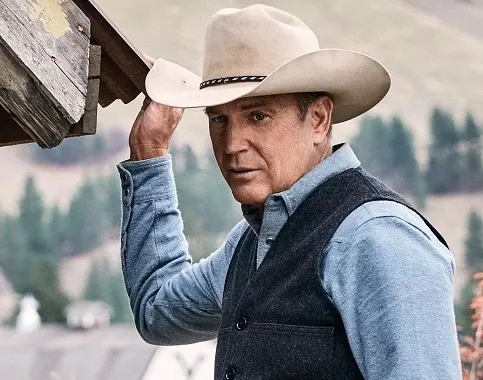 When first cast on the series, Costner was making $500,000 per episode. However, with the incredible success of Yellowstone, his salary got a big boost.
Costner's fellow co-stars Kelly Reilly (Beth Dutton), Cole Hauser (Rip Wheeler), Luke Grimes (Kayce Dutton), Wes Bentley (Jamie Dutton), and Kelsey Asbille (Monica Dutton) reportedly make $200,000 per episode.
Some sources say that if Yellowstone is renewed for a sixth season Costner's salary will be increased to $1.5 million per episode. However, there are some rumors that Costner will not be returning for another season of Yellowstone.
Also read: Cole Hauser Net Worth and Yellowstone Salary
Is Kevin Costner Leaving Yellowstone?
Kevin Costner is leaving Yellowstone in his role as John Dutton after season 5 where the series will end with no season 6. Supposedly, filming Yellowstone was taking too much of his time.
Reports also say that there was tension between show creator Taylor Sheridan and Costner. Costner supposedly limited himself to 65 days of filming for season 5 of Yellowstone, designating 50 days for the first part of the season.
Allegedly, Costner only wanted to spend one week shooting the second half of season 5. This proved to be problematic as it is simply not enough time to film all of his scenes.
However, two weeks after the rumors began Costner's attorney Marty Singer said the claim that Costner was unwilling to work was "an absolute lie."
Uncertainty rose again in April 2023 as Sheridan, Costner and several other Yellowstone actors were not in attendance at the PaleyFest panel. This sparked more rumors regarding the future of Yellowstone and if Costner will be back.
While it is unclear what is in store for Yellowstone and Costner, the drama series makes quite a big impact on his net worth.