This post may contain affiliate links. We earn from qualifying purchases. Learn More
Since the 1980s, Kevin Costner has been a Hollywood icon. Often taking on the leading man role, Costner has starred in various genres from sports dramas to Westerns and thrillers.
Throughout his career, Costner has appeared in over 50 films to date. His work has won him numerous honors, including two Academy Awards and three Golden Globes.
Today, we rank the top 15 Kevin Costner movies showcasing the award-winning actor's talent.
15. The Bodyguard (1992)
Kevin Costner starred alongside pop icon Whitney Huston in the 1992 film The Bodyguard. While it may not be Costner's greatest film, the romantic drama remains a favorite among fans.
As best-selling pop star Rachel Marron (Huston) deals with the threat of a dangerous stalker, she turns to the help of bodyguard Frank Farmer (Costner). A former secret service agent, Frank grows close to Rachel despite their differences.
The record-breaking soundtrack remains the most memorable part of the film.
14. Robin Hood: Prince of Thieves (1991)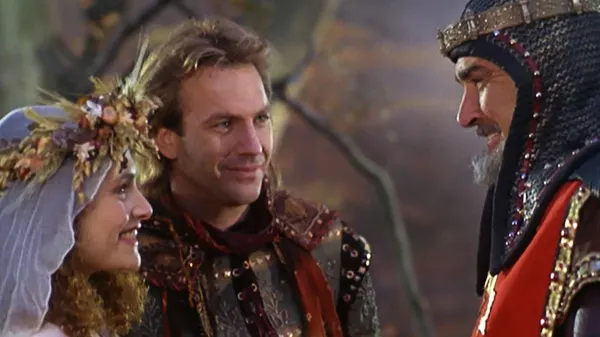 Over the years, there have been several remakes of the classic story of Robin Hood. While Alan Rickman steals the show in Robin Hood: Prince of Thieves, Costner still delivers an admirable performance.
After breaking out of prison in Jerusalem, Robin of Locksley (Costner) travels back to England. Upon finding his father dead and his estate in ruins, Robin joins forces with outlaws Little John and Will Scarlett to save the kingdom from the evil sheriff(Rickman).
Robin Hood: Prince of Thieves is a classic the whole family can enjoy.
13. Tin Cup (1996)
One of Costner's many sports films, Tin Cup shines thanks to Costner's and Rene Russo's chemistry. He makes his character Roy McAvoy lovable yet slightly tragic, showing off his acting versatility.
Roy McAvoy is a washed-up golf pro who let his attitude cost him his bright future. Now as an instructor, he falls for his student Molly Griswold (Rene Russo) who is the girlfriend of Roy's golfing rival. Roy decides to give his pro golfing career another go to win the heart of Molly.
Tin Cup is an enjoyable rom-com that is heartwarming and playful.
12. No Way Out (1987)
No Way Out was one of Costner's first films to bring him to stardom. The fast-paced shocking thriller shows Costner's range and ability to carry a film.
A Lieutenant in the Navy, Tom Farrell has a passionate fling with Susan Atwell. However, Tom's superior, Defense Secretary David Brice, is also romantically involved with Susan.
After Susan turns up dead, Tom is put in charge of her murder investigation and discovers a shocking clue but becomes a suspect when details of their fling emerge.
Costner's role in the movie is enjoyable as he is both handsome and mysterious.
11. Molly's Game (2017)
Costner takes on the role of Larry Bloom, the father of Molly Bloom in the acclaimed drama Molly's Game. The movie is based on the 2014 bestselling memoir of the same name.
Molly Bloom was an Olympic-class skier who also happened to run the world's most exclusive high-stakes poker game. The game lasted for decades before the FBI finally arrested Molly.
Molly's Game features insightful dialogue as Costner brings his A-game.
10. The Upside of Anger (2005)
Starring alongside Joan Allen, Costner excels in his role of Denny Davies in the heartfelt film The Upside of Anger. In the comedy-drama, Costner charms as a charismatic neighbor and love interest.
After Terry Wolfmeyer's husband leaves her for his secretary, she is left to fend for herself along with her four daughters. As she struggles, she befriends her next-door neighbor Denny and finds a friend and drinking buddy in the former baseball player. When their relationship deepens, Terry begins to become worried about what their future has in store.
Costner is just one of the stellar cast members that makes this movie so lovable.
9. Silverado (1985)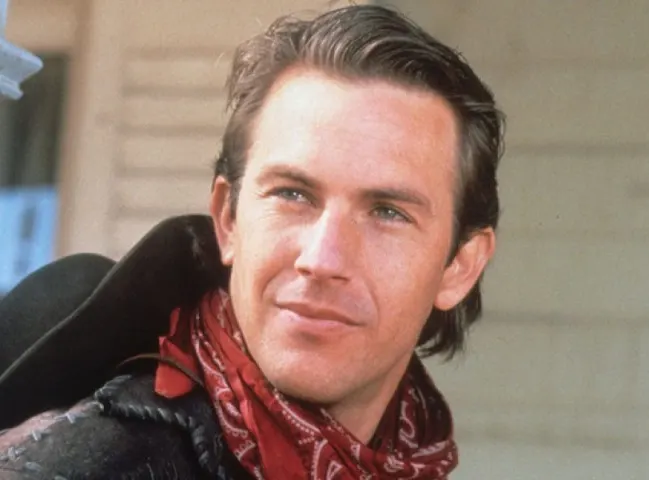 Costner undoubtedly shines in Westerns. Long before Yellowstone, Costner played a gritty cowboy in Silverado.
This spirited Western features Costner as one of four cowboys who is battling an evil sheriff. Refusing to let corruption win, the misfit cowboys band together to bring justice to the town of Silverado.
Silverado is credited as one of Costner's breakthrough roles, recreating the magic of old Westerns.
8. The Untouchables (1987)
Crime classic The Untouchables was a highlight for Costner as his Hollywood career took off. In the remake of a popular TV series, Costner dazzles alongside co-stars Sean Connery and Robert De Niro.
After building an empire from bootleg alcohol, Al Capone (De Niro) rules Chicago as a formidable force. Law agent Eliot Ness (Costner) seeks to take down the mighty Capone with the help of Jimmy Malone.
This action-packed classic is a must-watch for any fan of Costner.
7. A Perfect World (1993)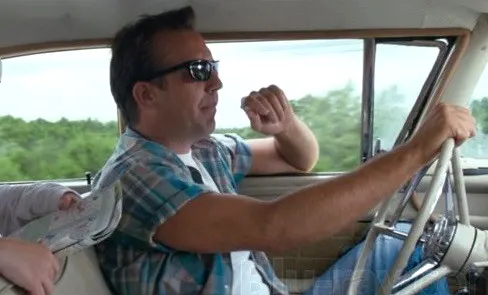 Showcasing his range, Costner takes on the role of an escaped prisoner named Butch in A Perfect World. Costner teams up with the legendary Clint Eastwood in this thrilling film.
Butch is an escaped convict from a Texas jail. While on the run from Texas Ranger Red Garnett (Clint Eastwood), he kidnaps a young boy, and the two form an unexpected bond.
A Perfect World takes a chilling look at trauma in one of Costner's best career performances.
6. Open Range (2003)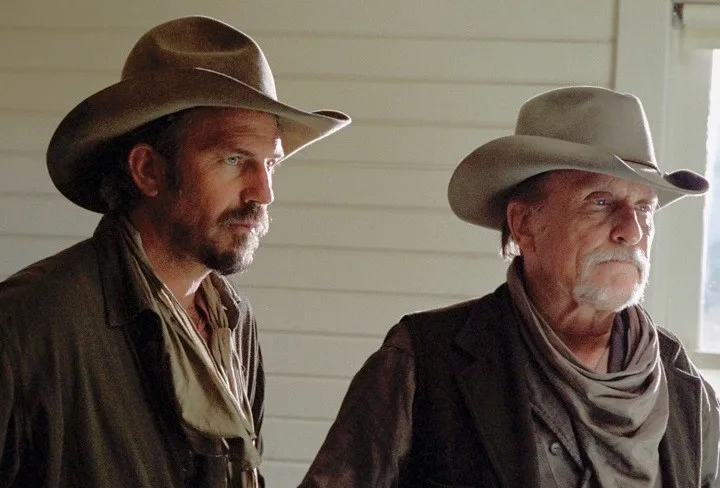 Costner and Westerns just go together like peanut butter and jelly. As a cold-blooded killer, his role of Charley is one of his darkest ones yet.
A cowboy named Boss and his cowhand Charley team up to take down an evil rancher. An epic showdown then ensues as Boss and Charley are forced to defend their freedom and lifestyle.
Open Range is a thrilling, emotional film with one of the best shootouts in modern Westerns.
Taraji P. Henson, Octavia Spencer, and Janelle Monáe all shine in the inspirational film Hidden Figures. While not the main focus of the film, Costner's role gained him much praise for his moving performance.
Hidden Figures tells the real-life story of three African-American women who became heroes in NASA's space program during the 1960s. Costner delivers one of his best performances to date as Al Harrison, the Space Task Group.
Hidden Figures is an emotional, feel-good movie that tells the story of three heroic women who did not gain the recognition they deserved.
4. Field of Dreams (1989)
Field of Dreams is widely regarded as one of the best sports films ever made. The tear-jerking film is revered as a classic the whole family will fall in love with.
Costner plays a farmer who one night hears a mysterious voice tell him "If you build it, he will come." Feeling compelled to do as told, he builds a baseball field in his cornfield. Upon completion, the field brings out the ghosts of some of the greatest baseball players.
Costner delivers an emotional performance in Field of Dreams that goes down as one of his bests.
3. Dances With Wolves (1990)
Dances With Wolves has grown to become an American classic. Not only did Costner star in the film, but he also served as the director and producer.
After being assigned to a remote post, Lieutenant John J. Dunbar finds himself engaging with a neighboring Native American tribe. Drawn in by a simpler life, Dunbar leaves his old self behind for a fresh start.
The award-winning film went down as one of Costner's greatest roles.
2. JFK (1991)
Costner delivers a riveting performance in the thriller JFK. With suspense and conspiracy, JFK is a chilling dramatized telling of John F. Kennedy's murder.
Costner plays the role of District Attorney Jim Garrison. Garrison works to piece together evidence and indulges in conspiracy theories as he aims to solve the murder of John F. Kennedy.
Costner's iconic performance helped launch the film to success.
1. Bull Durham (1988)
It is hard not to fall in love with Costner in Bull Durham. He delivers an iconic performance in this charming sports rom-com.
Costner takes on the role of a washed-up minor league catcher who is mentoring a talented yet reckless pitcher. Both baseball players find themselves seeking the affection of a minor league groupie Annie.
Bull Durham is a charismatic, witty masterpiece with excellent chemistry between Costner and Susan Sarandon (who plays Annie).