Our readers support us. This post may contain affiliate links. We earn from qualifying purchases. Learn More
To all the passionate Heartland fans out there, Kerry James needs no introduction. The energy and enthusiasm this talented actor brings to the show has captured the hearts of millions of viewers around the world.
Kerry James is an Irish Canadian actor and producer who plays Caleb Odell in the Heartland TV series. He was born in Saanich, Vancouver Island, in 1986 as the third son of four.
| | |
| --- | --- |
| Height: | 1.83 m (6′) |
| Born: | August 2, 1986 |
| Nationality: | Canadian |
| Birthplace: | Saanich, Vancouver, Canada |
James has been on the Heartland TV show since 2008, first appearing in Season 2. Believe it or not, playing Caleb was one of his first acting jobs, and James is forever grateful for the opportunities and joy this major role has brought to his life.
Here is our ultimate fans guide to Kerry James, a.k.a. Caleb Odell from Heartland!
Caleb Learned to Ride on the Heartland Set
To the fans' disappointment, Kerry James had little to do with horses and rodeo prior to coming onto the Heartland show. He attended "cowboy camp" to learn the basics of what makes a seasoned cowboy such as horse riding and roping.
To this day, Kerry James still finds it incredulous that he landed such a major role so early on in his acting career. He is eternally grateful to everyone for the support he received along his journey of mastering the craft.
Bringing in a character that doesn't exist in the original book series is never without its risks, but excellent portrayal by Kerry James made Caleb a great addition to the show!
Kerry James Found His Passion For Acting in High School
As the son of an RCMP (Royal Canadian Mounted Police) officer, Kerry James moved around a lot in his childhood. His homes included Vancouver, Dease Lake, and Kelowna, BC, where he graduated from high school.
Being creative has always been a big part of James' life. He admitted to being a lousy high school student who needed extra credits to graduate, which is why he took up drama and accidentally ended up loving it!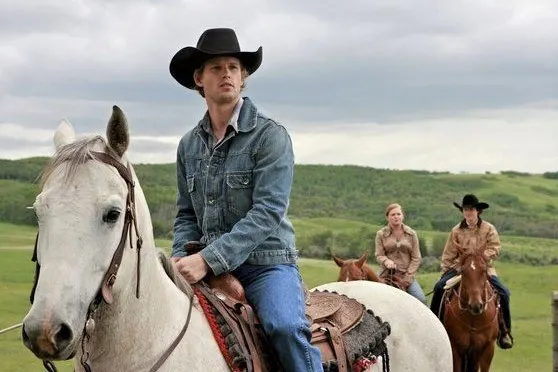 After graduation, Kerry James moved to Vancouver to learn the craft of acting at the Vancouver Film School. He's had the pleasure to train with the legendary acting coach Warren Robertson, his mentor.
After some hard work on stage, James finally began acting in front of the camera!
Playing Caleb in Heartland Was One of Kerry James' First Acting Jobs
Before landing his first acting gig, Kerry James was living the ordinary life of a young adult serving tables, delivering furniture, and doing construction work.
Landing the role of Caleb Odell was, according to the actor, the best thing that ever happened to him regarding his professional career.
In an interview with Rave It Up, Kerry James revealed that Heartland was his "crash course" in acting. Being an inexperienced actor at the time, James was facing a long learning curve and received a lot of help from his co-stars, particularly Chris Potter (Tim Fleming in Heartland).
Similar to other cast members, Kerry James also appreciates the family atmosphere of the Heartland set. In his opinion, the good relationships that exist between members of the cast are what make the show so authentic.
The scenes where Ty and Caleb are up to no good for example really bring out the actors' friendship in real life.
Also read: 8 Facts You Didn't Know About Heartland
Kerry James Has Also Been Acting Outside of Heartland
Playing the same role for over a decade can become unexciting after a while, so James has taken on other projects to keep life interesting. He never left his day job in construction and it's what fills out his days when he is not on set.
He has also appeared in Aliens in America (2007), On the Other Hand, Death: A Donald Strachey Mystery (2008), The Boy Who Cried Werewolf (2010), and Goodnight for Justice: Queen of Hearts (2013).
Here is an awesome interview Caleb Odell gave for Rave It Up (41 minutes long):
Kerry James is Passionate About Writing
As he became more involved in the film industry, Kerry James has developed a passion for scriptwriting. His dream is to one day direct himself in a film that he scripted.
Also read: 10 Best Heartland Scenes Chosen by Fans
Kerry James Loves Sports and Working Out
Kerry James is a natural at sports and loves spending time in the great outdoors. In high school, he trained with the former Olympic volleyball player Chris Frehlick.
As a teenager, James was also an enthusiastic basketball player and even won the 2003 BC AAA High School Boys' Provincial Championship!
Given his athletic type, Kerry James considers his body an instrument and works out almost every day. When his time allows, he engages in many different sports, including football and boxing.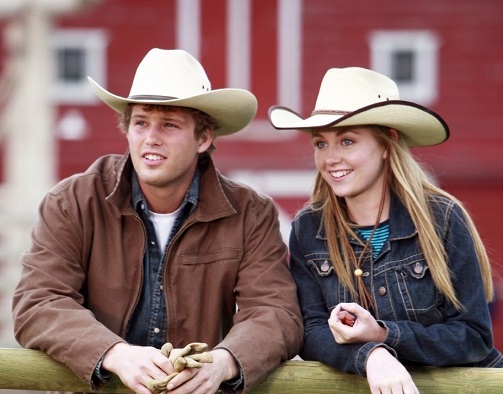 Does Kerry James Have a Wife?
Not unlike other celebrities, Kerry James has kept a low profile regarding his personal life.
Currently, Kerry James doesn't have a wife. Rumors are that he has had at least one partner in the past, but for now, the actor's official relationship status is single.
Also read: 10 Best Heartland Episodes Ranked by Fans
Kerry James is on Cameo
Just like many other Heartland stars, Kerry James is also on Cameo (see his account here)! Cameo is a rapidly growing platform where fans have the opportunity to request short videos from their favorite celebrities, in exchange for a donation.
In his bio, James introduces himself as a "wanderer and explorer, artist and yogi, philosopher and existentialist". He does pep talks and casual short videos that sometimes include another Heartland star.
A cameo from James is the perfect opportunity to get to know the actor on a more personal level or surprise a loved one!
4 Interesting Facts About Kerry James
When he's not acting, Kerry James lives with his family and younger brother Cayce in West Bank, BC.
Kerry James is a yogurt and coffee fiend.
Fame was one of the reasons why he chose to pursue acting as a career.
Kerry James is a deeply spiritual person.
Also read our other Heartland guides on the actors Amber Marshall, Alisha Newton, Graham Wardle, Chris Potter, Shaun Johnston, and Michelle Morgan.
Also read: