This post may contain affiliate links. We earn from qualifying purchases. Learn More
In season four of Yellowstone, Kathryn Kelly joined the cast as Emily. She is a veterinarian tech working at 6666 Ranch and the fiancee to ranch hand Jimmy Hurdstram.
Kathryn Kelly is an American actress born in Atlanta, Georgia. Kathryn Kelly is not to be confused with the English actress Katherine Kelly.
While Kelly has acted before, Yellowstone has become her biggest role to date. She has shined as Emily so far, and fans adore her relationship with Jimmy.
When Emily and Jimmy met for the first time at 6666 Ranch it was far from romantic. Emily instructs Jimmy to help her collect horse semen for the research lab at the ranch.
Despite the awkward encounter, they agree to have dinner with each other and Emily soon becomes Jimmy's new girlfriend.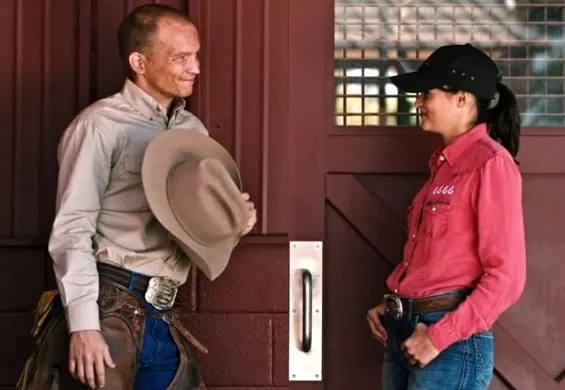 When Jimmy later returns to Yellowstone Dutton Ranch, he brings Emily with him, announcing that she is his fiancee. Jimmy's ex-girlfriend Mia does not take the news well, and she takes a swing at Emily.
Jimmy points out to Mia after the ordeal that she was the one to end things between them. Furious, Mia demands Jimmy choose between her and Emily, to which Jimmy says nothing.
After a heartfelt chat with John Dutton, Jimmy decides to head back to Texas. Emily is right by his side, and they are ready for the next chapter of their lives.
Notable Kathryn Kelly TV Shows and Movies
The Originals (2013-2018) as Hayley's mom
Nashville (2012-2018) as Angela McPherson
Dolly Parton's Heartstring (2019) as Melissa Meeks
Yellowstone (2018-present) as Emily
She Studied at the American Academy of Dramatic Arts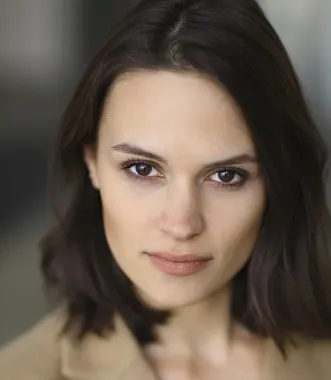 Kathryn Kelly's love for acting began with theater before later transitioning to film. She studied at the American Academy of Dramatic Arts in Los Angeles to pursue her love of acting.
Now, she continues her ongoing studies in Atlanta at Drama Inc.
Also read: Will There be a Yellowstone Season 6?
She Got Her Breakthrough in Acting With Nashville
While she had received small roles prior, Kathryn Kelly got her breakthrough in acting on Nashville. She starred in four episodes of the show in 2018 as Angela McPherson.
She is Becoming a Series Regular of Yellowstone in Season Five
After appearing in four episodes of season four of Yellowstone, Kathryn Kelly is stepping up as a series regular in season five.
Along with Jennifer Landon, who plays Teeter, she has been upped from guest star to a series regular.
While it hasn't been made clear what season five has in store for her, we hope to see more of her relationship with Jimmy.
She Shares Behind-the-Scenes Looks of Yellowstone on Instagram
Kathryn Kelly is on Instagram. While she doesn't post often, she does share behind-the-scenes looks of Yellowstone. She also shares looks into her everyday life as well as her travels.
She is Private About Her Personal Life
Kathryn Kelly is private about her personal life. She doesn't reveal anything about her family, friends or relationships.
Also read: Who Owns 6666 Ranch? History, Size & Facilities
Will Emily Be in 6666?
6666 is a new spin-off series by show creator Taylor Sheridan. While nothing has been confirmed yet, there is a good chance Kathryn Kelly will star as Emily on the new show as she works as a vet tech at 6666 Ranch.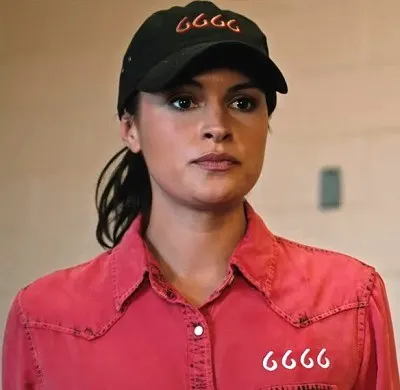 6666 will follow the cowboys that work at historic Four Sixes Ranch aka 6666 Ranch in Texas, which still runs as it did a century ago.
There are also rumors that Yellowstone's Jimmy Hurdstram and Walker will also be joining the 6666 cast.
If Jimmy is set to star in 6666 it only makes sense that Emily will star in the show as well since they are engaged. No release date has been announced yet for 6666.
Also, read our guide on the 6666 Yellowstone spin-off series to see all the latest news on it in one place.