This post may contain affiliate links. We earn from qualifying purchases. Learn More
Yellowstone's prequel, 1923, boasts a pretty impressive supporting cast, which includes the talented and gorgeous Julia Schlaepfer.
Schlaepfer is a newcomer to Hollywood, as she only began acting in 2017. Her breakout role was Alice Charles on the popular Netflix drama The Politician.
Julia Schlaepfer is an American actress who plays Alexandra in 1923. She was born on March 3, 1995, in Bellevue, Washington. Schlaepfer is 5'5″ (165 cm) tall and has natural blonde hair.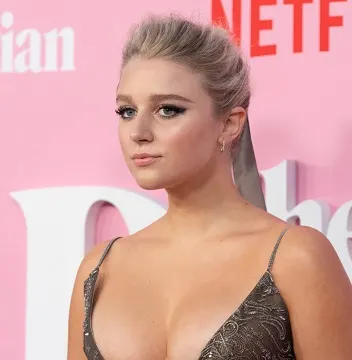 Alexandra is an adventurous British woman who befriends Jacob Dutton's nephew, Spencer, during his time in Africa.
When Alexandra meets Spencer in Kenya, she's on holiday with her fiancé. She's fascinated by the youngest son of James Dutton, who enjoys hunting man-eating animals, and lives freely as he pleases.
After their first interaction, it dawns on her that her life is not as enthralling as she thought since she does everything her family tells her to. Eventually, she leaves her folks and fiancé to explore the wilds with Spencer. Will they end up together?
Notable Julia Schlaepfer Movie and TV Roles
Madam Secretary (2017) as Ashley Whittaker
Instinct (2018) as Maggie Fallon
Charlie Says (2018) as Sandra Good
The Politician (2019-2020) as Alice Charles
The Sky is Everywhere (2019) as Rachel Brazile
American Horror Stories (2022) as Celeste
1923 (2022-present) as Alexandra
7 Facts About Julia Schlaepfer
She Was a Ballerina for Over a Decade
Schlaepfer began taking ballet classes when she was only a child. But it wasn't because she was particularly passionate about dancing—the doctors told her parents it was necessary for her safety.
The thing is, as a kid, the Charlie Says actress had a medical condition that forced her feet to turn in frequently. Therefore, she would fall over more times than she could count, and her parents were worried she'd one day suffer serious injuries.
Eventually, Schlaepfer fell in love with ballet. She was one of the ballerinas at the Seattle-based Pacific Northwest Ballet for 12 years. Her exemplary skills at the dance even saw her perform at The Nutcracker and Swan Lake.
Unfortunately, Schlaepfer got injured in her teens, making it impossible to continue dancing ballet.
She Attended Seattle's Lakeside High School
Julia Schlaepfer went to Lakeside High School in Seattle. She forged good relations with most of her classmates and teachers. And some even impacted her life positively.
For instance, the 1923 cast member revealed that her drama teacher, Alban Dennis, inspired her to pursue acting. They noticed her talent and did everything they could to nurture her confidence and skills, building a solid foundation for her as an actress.
She Graduated from Acting School in 2017
Schlaepfer attended the Atlantic Theater Company Acting School at New York University and graduated in 2017. Undoubtedly, her academic performance was incredible since she appeared on the Dean's List.
Even more impressive is that the American Horror Stories actress kept the fire burning after graduation.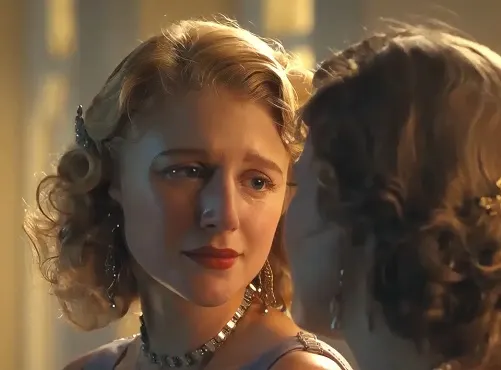 Schlaepfer landed her first role as Ashley Whittaker on Madam Secretary in the same year she completed her acting studies. Five years down the line, she's proved that she's among the best new actresses in the vast entertainment industry.
In 2019, the fashion company Who What Wear listed Schlaepfer as one of the five new actresses on a roll, referring to her performance in The Politician as "the beginning of a promising career ahead."
Also read: Who Plays Spencer Dutton in 1923? Meet Brandon Sklenar
She Admires Fellow Actress Lily James
Julia Schlaepfer greatly respects the popular Baby Driver actress Lily James; she's among the stars who motivated her to pursue acting.
Speaking to InStyle, Schlaepfer said she immensely watching the 2015 fantasy film Cinderella, which started James alongside Richard Madden and Cate Blanchett. At the time, she wanted to become as great as the Downton Abbey actress.
"Years ago, I was having a really bad day, and my dad said, 'Julia, we're taking you to see Cinderella. That'll make you feel better,'" Schlaepfer revealed.
"And when I saw Lily in the film, I was like, 'Who is this person? I want to emulate everything about her.'" She added.
Also read: Who Plays Donald Whitfield in 1923? Meet Timothy Dalton
Her Parents Founded the Schlaepfer Family Foundation
Julia Schlaepfer's parents, Phil and Lesli, are passionate about making society better for everyone.
To achieve their mission, they established the Schlaepfer Family Foundation in 2020—it supports programs and companies that empower people through education, honour veterans and promote free market solutions.
Some organizations the Schlaepfer Family Foundation has supported include the Washington Policy Center, Behind the Badge, Bellevue Police Foundation, Pacific Northwest Ballet, Row to the Future and U.S. Naval Academy Foundation.
She Enjoyed Working with Ryan Murphy
While Julia Schlaepfer is still relatively new to the acting world, she has already gotten the chance to collaborate with one of her heroes, Ryan Murphy.
The 1923 actress worked alongside Murphy in The Politician, which he created, wrote and directed.
As a kid, she began watching his shows, hoping to land a role in one of them, as she disclosed in an interview with Who What Wear.
"I've been training to be in a Ryan Murphy show since I was a child," Schlaepfer said.
Doubtlessly, for the actress, working with the TV producer is the realization of a dream she's always had.
"Working on a Ryan Murphy production is an absolute dream come true. Glee was a religion in my household growing up. Every week, for that one hour, my entire family would put everything on hold to watch it together. My best friend and I even dressed up as Quinn and Rachel for Halloween one year! I have been captivated by the magic of Ryan's shows for as long as I can remember. So I think I will be pinching myself for the rest of my life that I get to wake up every day and do this for a living!" Schlaepfer said.
That's not all. Schlaepfer must have had a great experience working with Murphy, so she probably doesn't understand why people say, "never meet your heroes".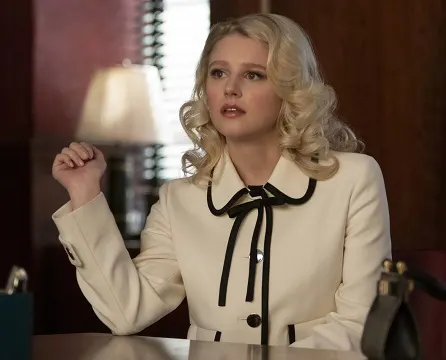 She told Grumpy Magazine that she's always down to team up with the television writer again.
"If Ryan Murphy calls, I'm answering — whatever he has in mind, I'll be there." Schlaepfer declared.
Also read: Who Plays Emma Dutton in 1923? Meet Marley Shelton
She Endeavours to Change Society
Intriguingly, Julia Schlaepfer doesn't just want to act in many movies and TV shows, make big bucks and maybe buy an island later; she wants to positively impact the world, like her parents.
In her interview with Grumpy Magazine, the actress mentioned that she tries to create a safe space for people of colour and be there for those in need.
"It's really important for me as a white person to be going back into that workspace and making sure that my colleagues who are people of color feel as though they have an ally in me, someone that they can come to if they ever feel uncomfortable or anything like that," Schlaepfer let out.
She added, "If I have any power on a set, I hope to do my part and continue to learn, listen, watch, and respect those around me. It's going to be a lifelong journey, but I'm going to try my best and keep my brain open."
Clearly, the upcoming actress wants to make the film industry better than she found it.
FAQs About Julia Schlaepfer
Does Julia Schlaepfer have a partner?
It is unknown is Julia Schlaepfer has a partner and is considered single.
Also read: Who the 1923 Actors are Dating in Real-Life
Where does Julia Schlaepfer live?
Julia Schlaepfer is currently based in New York.
Will Julia Schlaepfer be in season two of 1923?
As of this writing, the cast list of 1923's season two hasn't been released. Taylor Sheridan could retain most of the show's ensemble, meaning there's a good chance Julia Schlaepfer will return to reprise her role as Alexandra.
Also read: Where Is 1923 Filmed? All Known Filming Locations