This post may contain affiliate links. We earn from qualifying purchases. Learn More
Roarke has served as one of the antagonists in Yellowstone season 3. He was a stockholder for Market Equities and a rancher for his family's ranch, Cross Creek Ranch.
Roarke and two of his hitmen Clint and Wade Morrow attacked the Dutton family and met the appropriate response at the hands of Rip.
To get revenge on Roarke for plotting against the Dutton family, Rip threw a cooler at Roarke that contained a rattlesnake which bit and killed him.
Actor Josh Holloway plays Roarke in Yellowstone. Holloway is an American actor and producer born on July 20, 1969, in San Jose, California. He has an estimated net worth of $22 million.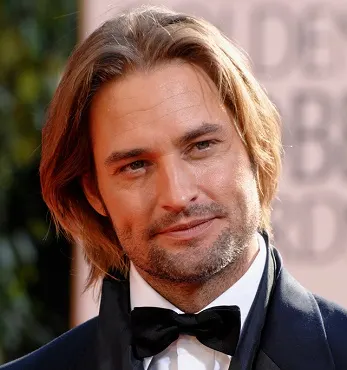 | | |
| --- | --- |
| Born: | 20 July 1969 (age 53 years) |
| Birthplace: | San Jose, California, United States |
| Height: | 6′ 1″ (1.85 m) |
| Wife: | Yessica Kumala (m. 2004) |
| Social Media: | Instagram, Twitter |
Holloway has been acting in film and television for over 20 years. He is best known for his breakout role as James "Sawyer" Ford in the hit television series Lost (2004-2010).
Notable Josh Holloway Movies & TV Shows
Lost (2004-2010) as James "Sawyer" Ford
Stay Cool (2009) as Wino
Mission: Impossible – Ghost Protocol (2011) as IMF Agent Trevor Hanaway
Paranoia (2013) as FBI Agent Gamble
Sabotage (2014) as DEA Agent Eddie "Neck" Jordan
Intelligence (2014) as Gabriel Vaughn
Colony (2016-2018) as Will Bowman
Yellowstone (2018-present) as Roarke Morris
5 Facts About Josh Holloway
He Attended the University of Georgia
While he was born in San Jose, California, Josh Holloway grew up in Free Home, Georgia. He graduated from Cherokee High School in 1987 before attending the University of Georgia. However, he only attended the University of Georgia for one quarter due to financial constraints.
He is a Former Model
After moving to Los Angeles, Holloway began a career as a model. He began a successful career as a runway and print model, modeling for high-end brands such as Dolce & Gabbana, Calvin Klein and Donna Karan.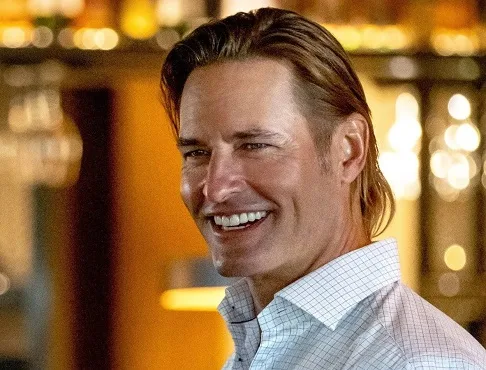 Holloway even starred in Aerosmith's music video for the song "Cryin.'" He eventually began to pursue a career in acting, as he developed an interest in movies at a young age. His first acting role was in 1999 as "Good Looking Guy" in an episode of Angel (1999-2004).
He is an Award-Winning Actor
Holloway is an award-winning actor, taking home two awards for his role as Sawyer in Lost. He won the 2005 Screen Actors Guild Awards for Outstanding Performance by an Ensemble in a Drama Series and the 2009 Saturn Award for Best Actor on Television.
Holloway's good looks have also brought him some notable honors. In 2005, he was voted as one of the "50 Most Beautiful People in the World" by People magazine.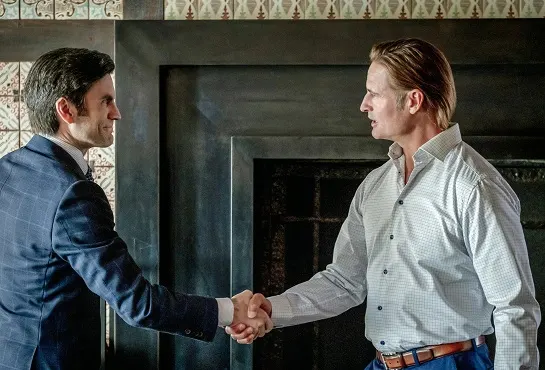 In 2006, In Touch Weekly named Holloway the "hottest hunk" on television. He was also voted as the seventeenth-sexiest guy worldwide in OK! Magazine and he was voted as the second-sexiest star in Hollywood by Us Weekly.
Also read: 20 Yellowstone Quiz Questions For Devoted Fans
Before Starring in Lost, He Earned His Real Estate License
Prior to landing his breakthrough role as Sawyer in the hit television series Lost, Holloway got his real estate license.
He was considering quitting acting at the time and going into real estate was his backup. Fortunately, his main role on Lost was just was his acting career needed.
He is Active on Instagram
Holloway is active on Instagram, with 405K followers. He often posts insights into his everyday life including his family and dogs, as well as his travels.
He also regularly shares photos of him with cast members from Lost.
Also read: 5 Yellowstone Actors Who are Cowboys in Real Life
FAQs About Josh Holloway
Who is Josh Holloway Married to?
Josh Holloway is married to Yessica Kumala. He proposed to Kumala after shooting the pilot episode of Lost. The couple married on October 1, 2004.
Does Josh Holloway Have Any Children?
Josh Holloway and Yessica Kumala have two children together, Java and Hunter. Their daughter Java was born in 2009 and their son Hunter was born in 2014.
Why Was Josh Holloway Written Out of Yellowstone?
Josh Holloway did not leave Yellowstone, rather his character ran his course through the narrative of the season.
Holloway's character Roarke was an enemy of the Dutton family and they got rid of him by having Rip kill him via a rattlesnake. This made way for other, larger enemies of the Duttons in season four.
Also read: 15 Facts You Didn't Know About Yellowstone