This post may contain affiliate links. We earn from qualifying purchases. Learn More
John Dutton is a formidable force and someone who you don't want as an enemy.
Tough and a no-nonsense type of guy, John is fiercely protective of his land and family.
John Dutton is the main character in Yellowstone and the owner of Dutton Ranch. He is the father to Kayce, Beth, Jamie, and the late Lee, as well as the grandfather of Tate. His wife Evelyn Dutton died in 1997, many years prior to the start of the show.
Below we go into depth regarding John Dutton's history, love life, facts, best moments, quotes, and common FAQs.
John Dutton Family & History
John Dutton III was born in Montana to a long line of ranchers. While his birthday and age have never been revealed, it is safe to bet he is around 60 years old.
John grew up on Yellowstone Dutton Ranch. While we know his dad is John Dutton Sr., we do not know who his mother is or if he had any siblings.
Due to his ailing health, John Dutton Sr retired from ranching and let his son John III take over the ranch. He made John promise that he would not give up the ranch to anyone. John took this promise to heart and actively protects the ranch from anyone who wants it.
John went on to marry Evelyn and together they raised four children: Lee, Kayce, Beth, and Jamie. Evelyn sadly died on March 30, 1997, after a horseback riding accident while she was out riding with Beth and Jamie.
John never remarried and went on to raise his children as a widow. In season one, Lee Dutton died during a dispute over cattle.
In season three, John's son Jamie learned that he was actually adopted. His biological mother had been killed by his biological father after he found Jamie sucking on a crack pipe while his wife was with another man.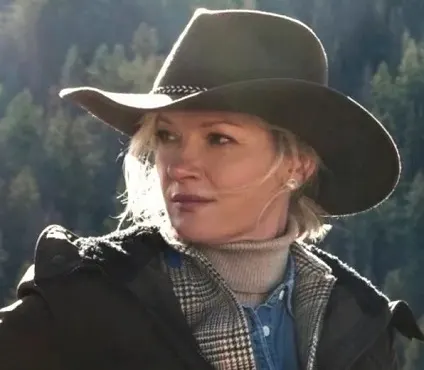 His father went to jail for 30 years and Evelyn and John adopted Jamie when he was just three months old.
John Dutton's Love Life
After many years of marriage and four children, John and Evelyn deeply loved each other. John never fully recovered after his wife's passing and never went on to remarry.
During Yellowstone John has a casual relationship with Governor Lynelle Perry. Lynelle also lost her spouse and while they have an on and off again fling, they never make their relationship official.
While they deeply care for each other, neither of them has gotten over losing their spouse.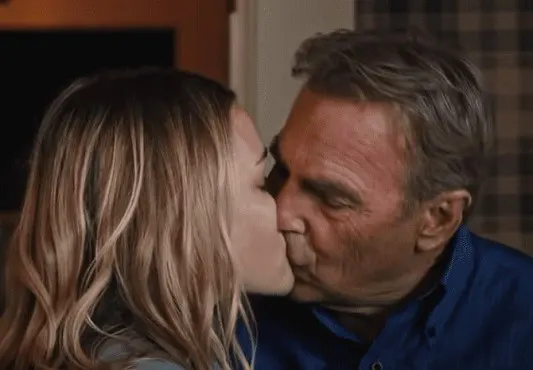 In season four, John sparks a romantic interest with Summer Higgins, an activist. While their relationship hasn't blossomed into anything serious, there is a physical attraction between them. However, when Beth runs into Summer in the kitchen of John's home, she pulls a knife on her.
John tells Beth to put down the knife and tells Summer that his daughter can overprotective. The three then attempt to enjoy breakfast together despite the awkward encounter.
Also read: Who the Yellowstone Cast Are Dating or Married to in Real-Life
John Dutton Facts
He is the Former Livestock Commissioner of Montana
In addition to his job of owning and running Yellowstone Dutton Ranch, John also worked as the Livestock Commissioner of the Montana Livestock Association. This gave him the power to get things done on a larger scale.
As per the request of Governor Perry after dealing with some health problems, John stepped down from the position. His son Kayce was then named the new commissioner.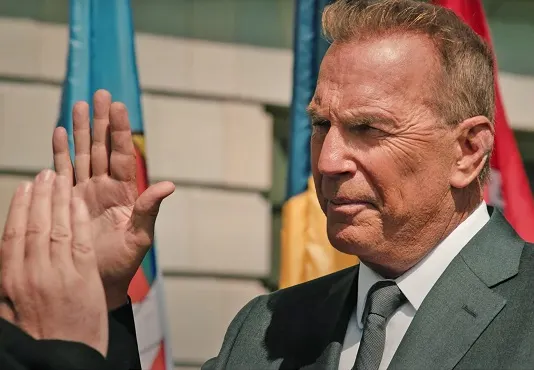 He Has Struggled With His Health
From illness to injury, John has struggled with his health several times throughout the show. In season one it was revealed that John had been diagnosed with colon cancer and had to get two feet of his colon removed.
Later, John's doctor saw a mass on his CT scan and told John to get an endoscopy to further address the problem.
John ignored the doctor's advice which later resulted in him coughing up blood and having to be rushed to the hospital. He had surgery and then had to undergo physical therapy.
In the season three finale of Yellowstone, John gets shot while helping a mother change a flat tire. He was left on the side of the road to die as his attackers fled the scene.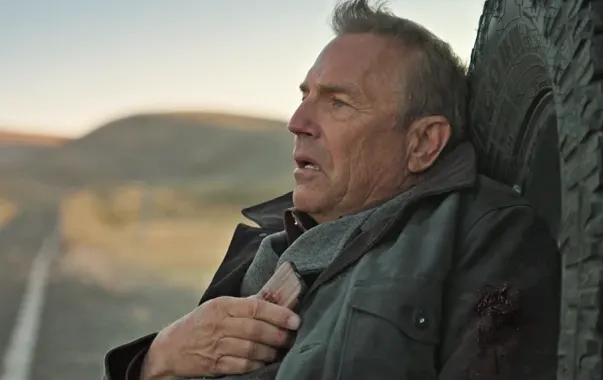 The only thing keeping him alive was his cell phone in his shirt pocket, which protected a bullet from going through his heart.
Fortunately, Rip wheeler finds John and sends a helicopter to airlift him to the hospital. After being in a coma, John spends a long time in the hospital before making a full recovery.
It is later revealed that Terrell Riggins hired militia to attack the Duttons on order from Garrett Randall, Jamie's biological father.
He is Very Protective of His Ranch and Family
John is very dedicated to protecting his ranch. His land is very valuable and highly sought after. He is constantly defending it from outside forces including an Indian reservation, real estate agents, and developers, all of who have their own plans for the land.
John is also very protective of his family. However, he has complicated relationships with his sons Kayce and Jamie. Kayce struggles between being loyal to his father and his life with his wife and son.
Though Jamie often looks for his father's approval, John often looks down on him and thinks he doesn't do enough for the ranch.
John Dutton's Best Moments
Giving Rip His Own House
After taking Rip in when he became an orphan as a teenager, John has shared a close bond with his trusty ranch hand. He has provided Rip with a job, a place to stay, and a family.
In season two, John gives Beth a letter in which he acknowledges there is nothing Rip wouldn't do for the Dutton family. Rip has always been loyal to the Duttons and John is very appreciative of that.
In the letter, John also states he is giving Rip a house on the ranch. Rip tears up as he realizes that he has earned the love and respect of John, with John seeing him as a son.
Dealing With the Biker Gang
In season three, ranch hands Ryan, Colby, and Teeter find a motorcycle gang trespassing on ranch property. While Ryan politely asks the gang to move they don't take kindly to this request and a fight breaks out.
When Rip and Lloyd see the brawl from the road, Rip drives his truck straight through a group of parked motorcycles.
The two then join the fight and Rip grabs a branding stick to beat up members of the gang. He tells the leader that they leave now or they won't leave at all.
Later that night, John and some of the ranch hands, including Rip, wait for the motorcycle gang to return.
Upon their arrival John then makes them dig their own graves at gunpoint, instilling fear in the gang. However, John decides to let them go but tells them that if they ever come back then he will bury them in the graves.
Sharing a Sentimental Moment With Kayce
While John has always loved his son Kayce, things aren't always easy between them. After Kayce left the ranch to be with Monica upon getting her pregnant, John brands Kayce.
Though things weren't always smooth sailing between them, they are able to reconnect. John welcomes Kayce back with open arms and makes him part of the ranch once again.
In a particularly emotional scene, John tells Kayce "You're my son, I know exactly who you are and don't you ever be sorry for it."
Helping Summer Out
Summer Higgins shows up in season four as a protestor against meat production in Montana. Though she and John are polar opposites they are still able to connect.
Beth puts Summer up to the task of protesting Market Equities, who seek to put an airport where the ranch stands.
After Summer winds up in jail for fighting back against a police officer, John comes to her aid to bail her out of jail. John is left angry at Beth for throwing Summer under the bus and the two have a rough argument.
Walking Beth Down the Aisle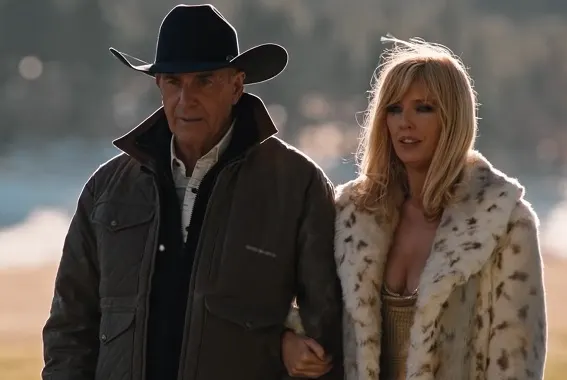 In the season four finale, Beth marries Rip in an intimate, romantic ceremony at the ranch. Though the wedding is anything but conventional, it is a beautiful moment for all involved. John happily walks his only daughter down the aisle in a touching moment.
Also read: Is Kevin Costner Leaving Yellowstone?
Announcing His Running for Governor
It is always clear that John will do anything for his ranch, however, it was quite the bombshell when he revealed he would be running for governor. After crushing Jamie's quest to become governor, John receives Governor Perry's endorsement.
John then gives a powerful speech regarding his new campaign to become governor. His new slogan for his running even becomes "Damn right, I did it."
Best John Dutton Quotes
"It's the one constant in life. You build something worth having, someone's gonna try to take it."
"You want to be me someday? Then become something that can help me protect this place."
"Learn to be meaner than evil and still love your family and enjoy a sunrise."
"Well, if you're marrying Beth, you've already proved you're not scared of anything."
"It wasn't a move. I'm just meaner than you."
"Okay, honey. Now go ruin someone else's day."
"All the angels are gone, son. There's only devils left."
"Your grandfather used to say you can't fix a broken wagon wheel, but you can use the parts to make a new one."
"You realize you ain't dead, and you're not gonna die, and you gotta face all the decisions you made. And out of all that you gotta figure out how to let yourself start living again."
"The whole world's a test, son. Don't let them ever trick you into thinking differently."
Also read: 50+ Best Yellowstone Quotes
Why Did John Dutton Adopt Jamie?
Before Jamie's parents, Garrett and Phyllis Randall were married, John knew Phyllis. However, it has not been revealed how they know each other and if they are related in any way.
The Duttons likely adopted Jamie since they knew the Randalls. Some even suspect Phyllis may have been a Dutton or even Evelyn's sister.
After having to give up Jamie for the crime of murdering his wife, Garrett hoped that his son would have a good life growing up at the ranch with the Duttons.
Also read: Who Plays Garrett Randall on Yellowstone? Meet Will Patton
How Much Was John Dutton Offered for Yellowstone Ranch?
In Yellowstone, Market Equities offers John Dutton a whopping $500 million to buy part of Yellowstone Dutton Ranch. Naturally, John turns down the offer as his ranch is priceless to him.
The offer was for $10,000 per acre for 50,000 acres of land. While the exact acreage of the ranch has not been revealed, it is approximately 750,000 acres. This means that if the offer of $10,000 per acre was extended for the entire property it would be worth an incredible $7.5 billion.
Also, read our guide on the actor Kevin Costner who plays John Dutton.