Our readers support us. This post may contain affiliate links. We earn from qualifying purchases. Learn More
Being a jockey is an exciting and unique career with the opportunity to ride many different horses. It has the potential to be a fulfilling career, but how much do horse racing jockeys make?
On average, horse jockeys in America make $52,737 a year. Their salary is based on the class level of the race they are competing in, how many races they compete in, and what place they take in the race. A jockey can earn anywhere from just $28 to $184,000 or more per race.
To become a jockey takes skill, dedication, experience, and patience. Some jockeys may race up to eight or nine races in a single day. Most jockeys have a winning percentage under 20%, meaning that they are earning well under the winner's share most of the time.
Experience and Requirements Needed to Become a Jockey
To become a jockey, a person will need horseback riding experience. Many jockeys get racing experience by attending jockey school or getting an apprenticeship.
To attend jockey school, a person must have a high school diploma or GED. In addition, horse experience is required as well. There are only a handful of racing courses available, with the North American Racing Academy in Lexington being the leader.
Whether at jockey school or through an apprenticeship, students will learn the ins and outs of becoming a jockey during their training. It takes a tough, strong, and fit individual to keep up with the demands of racing. Not only is it physically demanding, but it also requires strategy.
After completing either school or an apprenticeship and having the proper experience, a person can get their jockey's license. A person must be at least 18 years old to apply.
The average weight of a jockey is between 108-118 pounds. Though there is no height limit for jockeys, most stand between 4'8" and 5'6". They must be physically and mentally fit to keep up with the demands of horse racing.
A jockey's career often consists of early mornings and late nights. Travel is commonly involved, especially for high-ranking jockeys. In addition, the chance of injury is much higher than in other careers.
Entry-Level Salary of a Jockey
The entry-level salary of a horse jockey begins at approximately $10,049 and builds up from there. It takes time and experience to work your way up in the rankings.
Beginner jockeys will typically compete in maiden and claiming races. Maiden races are for horses that have not yet recorded a win and are just starting their careers. In claiming races, which are the most common type, every horse racing is for sale.
Jockeys with more experience often go on to compete in allowance races. Allowance races are a step up from claiming races but not as competitive as graded stakes.
Experienced jockeys often compete in graded races, as they are the most competitive kind of race. Graded races are divided up into Grade I, Grade II, and Grade III. These races are worth more money, meaning that jockeys will earn more competing in graded stakes.
Salary of a Top-Ranking Professional Jockey
Only a handful of professional jockeys make it into the top rankings. A top-ranking professional jockey will make an average of $271,427 yearly, with very few making upwards of $2 million a year.
To make it all the way to the top takes years of experience and lots of talent. Only a few jockeys will become millionaires during their career, as most will barely make a living wage.
Top-ranking jockeys often compete in graded stakes and allowance races. Those that win Grade I races will bring in the most money. America has over 100 Grade I races, with an average purse of over $800,000 per race.
How Much Does a Jockey Per Race?
How much a horse jockey makes per race depends on how much the purse is for the race. A winning jockey is entitled to 10% of the horse owner's share of the purse.
So, if a race has a purse of $100,000, the winning horse owner will typically receive 60% of it, which is $60,000. Then, the jockey will get 10% of that, which would equal $6,000.
However, on smaller circuits, the purse for a race is often only around $10,000 or less. This means that the winning jockey would bring home $600.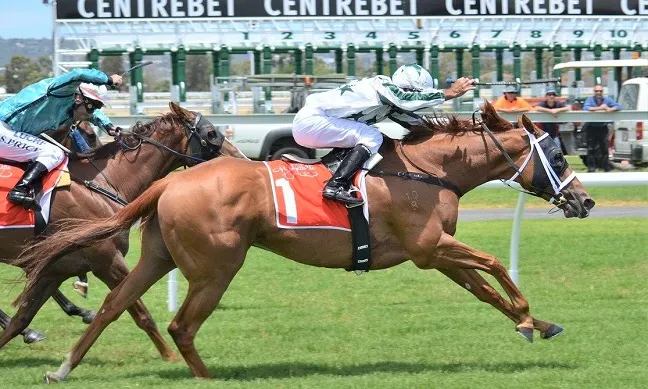 Jockey Earnings for Second and Third-Place
For second and third-place finishes, jockeys generally earn 5-10% of the owner's winnings. For second-place, it is typical for owners to receive 20% and for third-place, it is typical for owners to receive 10% of the purse money.
So in a race with a purse of $100,000, the owner of the second-place horse would take home $20,000. The second-place jockey would likely take home between $1,000-$2,000. The third-place horse would win $10,000, with the jockey likely receiving $500-$1,000.
All jockeys competing in a race will also receive a mount fee. Mount fees will vary based on the racetrack and their placings in the race. Typically, a mount fee is $75-$135 per race.
How Much Does a Jockey Make in the Kentucky Derby?
The Kentucky Derby is undoubtedly America's most famous horse race. Every year, up to 20 of the nation's best racehorses come to compete in "The Run for the Roses."
The purse for the Kentucky Derby is currently at $3 million. At the Kentucky Derby, the winning horse earns 62% of the purse money, $1.86 million. The winning jockey earns a whopping $186,000.
In the Kentucky Derby, second and third-place take home 5% of their horse's earnings, $600,000 and $300,000, respectively. So, the second-place jockey earns $21,000, and the third-place jockey earns $10,500.
The fourth-place horse earns $100,000, and the fifth-place horse earns $60,000. The fourth-place jockey in return earns $7,000 and the fifth-place rider earns $4,200. As for the rest of the riders in the Kentucky Derby, they will likely only make a few hundred dollars.
Highest Paid Jockeys in the World
Currently, the highest paid jockey in the world is John R. Velazquez, who has made $439,231,021 so far. Velazquez began racing as a professional in 1990 after attending jockey school in Puerto Rico.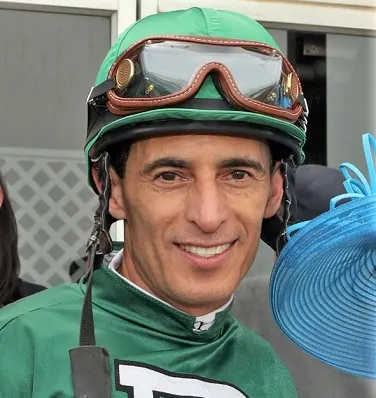 So far, Velazquez has raced in over 34,000 races, winning over 6,300 starts. He has won the Kentucky Derby four times and the Belmont Stakes twice. In addition, he has also won 18 Breeders' Cup races along with numerous other Grade I stakes.
Coming in second in all-time earnings is Javier Castellano, with $360,048,076 to his name. In third is Triple Crown winner Mike E. Smith, with a cool $335,757,413 to date. The fourth-place spot belongs to Pat Day with $297,914,839 and the fifth is Jerry D. Bailey with $296,113,529.
Included in our list of greatest jockeys ever, Eddie Acaro has made $2.2 million in his 25-year career. That is equivalent to about $30,000,000 today. He is among the first jockeys to surpass the million-dollar mark in earnings.
Currently, there are only around 1,500 jockeys working in America and Canada. Of those jockeys, only a handful have made over a million dollars. It is a highly demanding career that is not for the faint of heart. However, it can also be a rewarding job with many great opportunities and the ability to ride some of the greatest racehorses alive.