Our readers support us. This post may contain affiliate links. We earn from qualifying purchases. Learn More
Jimmy has grown to become one of the most beloved characters on Yellowstone.
Having no cowboy experience when he joined the Yellowstone Dutton Ranch, Jimmy has come a long way and proved his worth.
During his rodeo venture, Jimmy began dating barrel racer Mia. However, after Jimmy is sent down to Texas to learn how to be a real cowboy their relationship comes to an end.
While at 6666 Ranch, Jimmy meets a vet tech named Emily and the two strike up a romance.
The two quickly connect after meeting and waste no time getting to know one another. It is clear the newly formed couple shares something special.
Who is Emily in Yellowstone?
Emily is a vet tech at 6666 Ranch in Texas. She joined the cast of Yellowstone in season four.
Emily and Jimmy first met at 6666 Ranch while she is working as a vet tech and he is working as a ranch hand.
Jimmy was impressed with her honesty and she tells him he is "one of six single guys in [the] county under 30." In their first encounter, Emily asks Jimmy to collect semen from a horse, much to his horror.
Jimmy completes the unpleasant task before making his move on Emily. They agree on going out to dinner and it is clear there is chemistry between them.
Also read: What Happened to Jimmy in Yellowstone?
Jimmy and Emily's Relationship
After their dinner date, Jimmy and Emily get intimate with each other. It is clear there are sparks between them as they can't keep their hands off each other.
Then in the next episode, "No Such Thing as Fair" Emily tells Jimmy that missing her is a serious condition. Later on, Jimmy compares loving Emily to falling ill with a bad bout of venereal disease.
Their romance progresses quickly and it is clear they have strong feelings for each other. When horse trainer Travis Wheatly tells Jimmy that it times to go back to Yellowstone Dutton Ranch he brings Emily with him.
Upon returning to Yellowstone Dutton Ranch, Jimmy introduces Emily as his fiancée to the bunkhouse. Jimmy's ex-girlfriend Mia does not take the news of Jimmy's new beau well and takes a swing at her.
After the fight, Jimmy points out that Mia was the one to end things between them. A furious Mia then demands Jimmy to choose between her and Emily, to which Jimmy says nothing.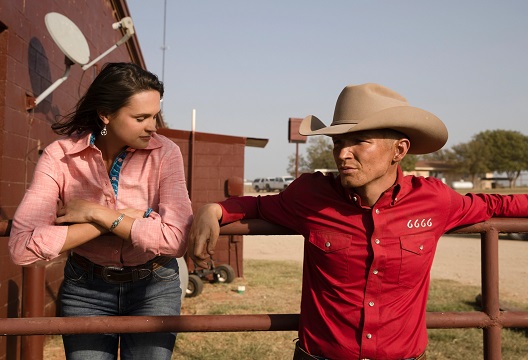 After a heartfelt conversation with John Dutton, John gives Jimmy his blessing to head back to Texas. Emily is right by his side as he heads back to 6666 Ranch.
Also read: Who Owns 6666 Ranch? History, Size & Facilities
Who Plays Emily in Yellowstone?
Emily is played by American actress Kathryn Kelly. She was born in Atlanta, Georgia and has an estimated net worth of $250K.
Kelly studied at the American Academy of Dramatic Arts in Los Angeles and she continues her ongoing studies in Atlanta at Drama Inc.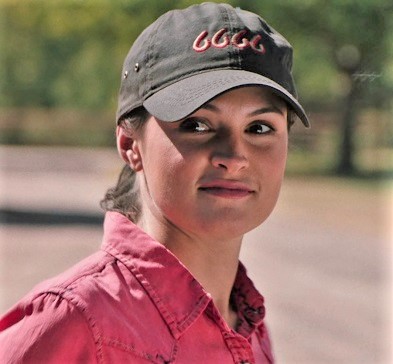 Kathryn Kelly is best known for her acting roles in The Originals (2013-2018), Nashville (2012-2018) and Dolly Parton's Heartstring (2019), before joining Yellowstone (2018-present) in 2021.
Also, read our guide on Emily actress Kathryn Kelly.
Will Jimmy and Emily Be in 6666?
Currently, there is no official confirmation as to whether or not Jimmy and Emily will be starring in the Yellowstone spin-off series 6666. However, since both Jimmy and Emily work at 6666 Ranch it seems likely that they would appear in the show.
6666 will follow the cowboys that work at the historic Four Sixes Ranch aka 6666 Ranch in Texas. It is one of the largest cattle ranches in America that still operates as it did a century ago.
So far, there is no official release date for 6666.