This post may contain affiliate links. We earn from qualifying purchases. Learn More
Jimmy Hurdstram has become one of the most beloved characters in Yellowstone. Jimmy has come a long way from being clueless on a horse to becoming a rodeo star.
As a thief and drug cook, Jimmy's life was headed in the wrong direction. However, he was able to turn his life around after he became a ranch hand.
Despite his lack of knowledge, Jimmy eventually gained the trust and respect of his fellow ranch hands. After a successful run at Yellowstone Dutton Ranch, Jimmy travels to 6666 Ranch to learn to become a real cowboy. Here, he meets and marries Emily, finding new meaning in life.
Jimmy's journey from a troubled youth to a dedicated ranch hand captured the hearts of many Yellowstone fans. The talented actor behind this beloved character has become quite a favorite too, but who is he?
Who Plays Jimmy in Yellowstone?
In Yellowstone, Jimmy is played by Jefferson White. Jefferson White is an American actor and producer born on November 3, 1989, in Mount Vernon, Iowa.
While in high school, White participated in school plays, the speech team, and the choir. He began acting in 2014 and has over 20 credits to his name.
White also has two producer credits to his name. In 2018, he was co-producer of the film Dedalus and in 2021 he was the executive producer of the short Pippi.
Jefferson White TV Shows and Films
Before his breakthrough role as Jimmy on Yellowstone, Jefferson White already had an impressive list of credits to his name. He has appeared in various TV shows and movies, showcasing his diverse acting skills and versatility.
The Americans (2014) as Brad Mullin
Manhattan (2015) as Cole 'Iowa' Dunlavey
Blindspot (2016-2020) as Parker
How To Get Away With Murder (2016) as Phillip Jessie
The Alienist (2018) as Lincoln Steffens
Yellowstone (2018-present) as Jimmy Hurdstrom
God's Country (2022) as Samuel
Chicago P.D. (2022-present) as Sean O'Neil
5 Facts About Jefferson White
He Attended Iowa State University
Jefferson White attended Iowa State University where he studied performing arts. Upon graduating, he went on to pursue a career in acting.
He Joined the Actors Theatre of Louisville
After graduating from Iowa State University in 2012, White took an apprenticeship at the Actors Theatre of Louisville. With the skills learned at the program, he moved to New York where he began auditioning for roles.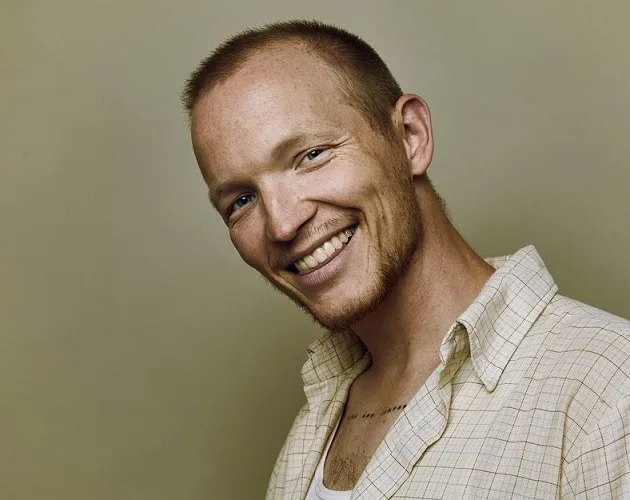 He Was Filming in Budapest When He Was Asked to Audition for Yellowstone
While filming The Alienist in Budapest, White received an invitation to audition for the role of Jimmy Hurdstram in Yellowstone. White flew from Budapest to Utah to do just a few minutes of reading for the part and meet show creator Taylor Sheridan.
The decision proved to be a good one, as White landed the role of Jimmy. It has now become his most recognizable role to date.
He Didn't Have Any Horse Experience Before His Role on Yellowstone
Just like Jimmy, White had zero horse experience before joining Yellowstone. To prepare for the role, White underwent intense training.
In most cases, White does his own riding on Yellowstone. However, for his more intense riding scenes, White has a stunt double named Bobby Roberts who is a real-life bronc rider.
"It was a big shock man. I didn't know that people actually wore cowboy boots…you know what I mean? People really wear them! I thought it was like a cartoon thing you know? And it's not", said White.
He went on to say, "People really wear those boots and those hats…I had never ridden a horse before. I don't think I had ever touched a horse before, and that also speaks to how sort of remarkable the wranglers are that work on our show because they got me trained up, the wranglers and trainers, got me trained up to ride in a matter of weeks."
He Enjoys Photography
In addition to acting and producing, White also enjoys photography. On his Instagram, he often shares his photos from on set of his films and shows, as well as his life in Brooklyn.
He generally uses 35mm and 120mm cameras to capture gorgeous landscaping and portrait shots.
Also, take our quiz Which Yellowstone Character Are You?
Is Jefferson White Married?
While there have been reports that Jefferson White is secretly married, he has given no indication as to having a spouse or being in a relationship. White tends to be private about his personal life.
Will Jefferson White Star in 6666?
As of now, there is very little information known about the upcoming Yellowstone spin-off series 6666. However, now that Jimmy is working at 6666 Ranch, White is expected to star in the series.
Though there is no official release date, 6666 is expected to release in late 2023 or early 2024. The series is set to follow life on the 6666 Ranch, which still operates as it did a century ago.
What is Jefferson White's Net Worth?
Jefferson White has an estimated net worth of $1.5 million. There are no official reports as to how much White earns per episode of Yellowstone.
Find out where Jimmy ranks in our guide on the 30 Best Yellowstone Universe Characters, Including 1923 and 1883.