This post may contain affiliate links. We earn from qualifying purchases. Learn More
Cookie is introduced as the caravan's new cook in the sixth episode of 1883.
Though a jolly fellow, he is foul-mouthed and plays by his own rules, which eventually get him killed.
James Jordan is an American actor who plays Cookie in 1883. He was born in Huston, Texas, on March 14, 1979. He grew up in Texas and Webb City, Missouri.
As well as Jordan's most recent role as Cookie in 1883, he has starred in many other movies and TV shows.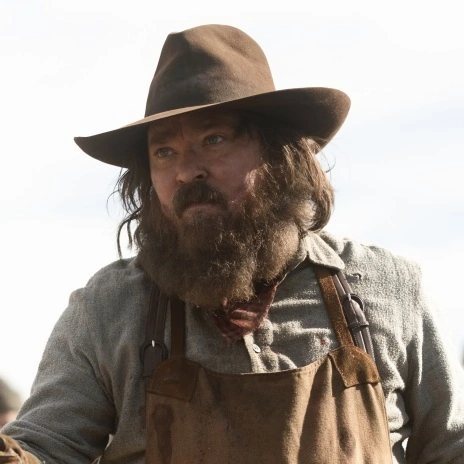 He began his acting career in 2005, starring in two short films, Til Parole Do Us Part and Vicious Circle, as well as starring in the shows Over There, CSI: Crime Scene Investigation, Close to Home, and Cold Case.
James Jordan Starred in Multiple Taylor Sheridan Productions
Not only has Jordan starred in Taylor Sheridan's show 1883, but he has also starred in several other of Sheridan's projects.
In Yellowstone, he plays Steve Hendon, and in Mayor of Kingstown, he plays Ed Simmons. Jordan also starred in Sheridan's films Wind River and Those Who Wish Me Dead.
Jordan's characters tend to meet fatal ends in many of Sheridan's projects. "James Jordan, he's my pinch hitter, when I need to kill somebody," says Sheridan.
He Starred Alongside Taylor Sheridan in Veronica Mars
Jordan has also starred alongside Sheridan in Veronica Mars. Sheridan appeared in five episodes of Veronica Mars as Danny Boyd.
He appeared in the show from 2005 to 2007, while Jordan appeared in 10 episodes of the show from 2006-2007 and again in 2019.
Who Did James Jordan Play in Veronica Mars?
In Veronica Mars, Jordan appeared as the characters Tim Foyle and Lucky. His character Lucky was a janitor at Neptune High.
Later, he went on to play Tim Foyle, a teaching assistant at Hearst College for Professor Hank Landry.
He graduated from the UCLA School of Theater, Film, and Television
In 2002, Jordan moved to California to attend graduate school at UCLA. Jordan graduated from the UCLA School of Theater, Film, and Television in 2005. He graduated with a Master of Fine Arts in Acting.
He Has Worked On-Screen with Four of the "Avengers"
While he has never starred in a Marvel film, Jordan has worked alongside four of the Avengers on-screen. He has starred alongside Jeremy Renner, Elizabeth Olsen, Chadwick Boseman, and Sebastian Stan.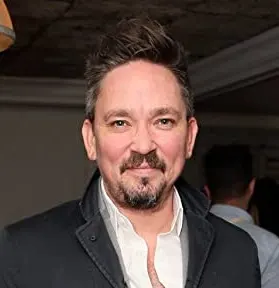 He starred alongside Renner and Olsen in the 2017 neo-Western murder mystery film Wind River and again with Renner in Mayor of Kingstown.
In 2016, he starred in the revenge-action-thriller film Message from the King with Chadwick Boseman.
Jordan starred alongside Sebastian Stan in the 2018 neo-noir crime drama film Destroyer.
What Movies Has James Jordan Been in?
To date, Jordan has starred in 14 movies. His movies include: Til Parole Do Us Part, Vicious Circle, Seraphim Falls, Atlas Shrugged: Part II, Just One Look, Best Night Ever, Certain Women, Message from the King, Wind River, The Endless, Destroyer, Seberg, Home and Those Who Wish Me Dead.
Also read: 1883 Actors Who are Cowboys in Real Life