This post may contain affiliate links. We earn from qualifying purchases. Learn More
1923 showcases the generation of Duttons after James and Margret Dutton from 1883.
Like Yellowstone and 1883, 1923 has a star-studded lineup with actors such as Helen Mirren (Cara Dutton) and Harrison Ford (Jacob Dutton). Another face fans may recognize is James Badge Dale.
James Badge Dale plays John Dutton Sr in 1923, the great-grandfather of Yellowstone patriarch John Dutton III.
James Badge Dale is an American actor born on May 1, 1978, in Manhattan, New York City. He is 44 years old, 1.78 m in height, and best known for his roles in 24 (2003-2004) and The Pacific (2010).
| | |
| --- | --- |
| Birthday: | 1 May 1978 |
| Birthplace: | Manhattan, New York |
| Age: | 44 |
| Height: | 5′ 10″ (1.78 m) |
| Partner: | Emily Wickersham |
| Social media: | Instagram |
In his role as John Dutton Sr, he is the right-hand man and nephew of Jacob Dutton, the patriarch of Yellowstone Dutton Ranch in 1923. John is married to Emma with whom he has a son, Jack.
Notable James Badge Dale TV Shows & Movies
Lord of the Flies (1990) as Simon
24 (2003-2004) as Chase Edmunds
The Departed (2006) as Barrigan
The Pacific (2010) as Robert Leckie
Rubicon (2010) as Will Travers
Iron Man 3 (2013) as Eric Savin
World War Z (2013) as Captain Speke
The Lone Ranger (2013) as Dan Reid
13 Hours (2016) as Tyrone S. "Rone" Woods
Hightown (2020-present) as Ray Abruzzo
1923 (2022-present) as John Dutton Sr
5 Facts About James Badge Dale
He Comes From a Family of Actors
James Badge Dale comes from a family of actors, as both of his parents worked in the entertainment industry. His father, Dale Grover, worked as an actor, dancer, theater director and choreographer. His mother, Anita Rose Morris, was an actress, singer and dancer.
James is the only child of his parents. His parents remained married until his mother's death in 1994. Both of his parents were involved in both theater and film.
He Was Picked Out of His Fifth Grade Class to Audition for Lord of the Flies
When James Badge Dale was just 10 years old, he was selected from his fifth-grade class at Wonderland Elementary to test for the role of Simon in Lord of the Flies.
Dale managed to land the role of Simon, which is his first acting credit.
After starring in Lord of the Flies, Dale's classmates frequently made fun of him for his performance in the movie.
For his role, he received a nomination for Outstanding Young Ensemble at the 12th Youth in Film Awards.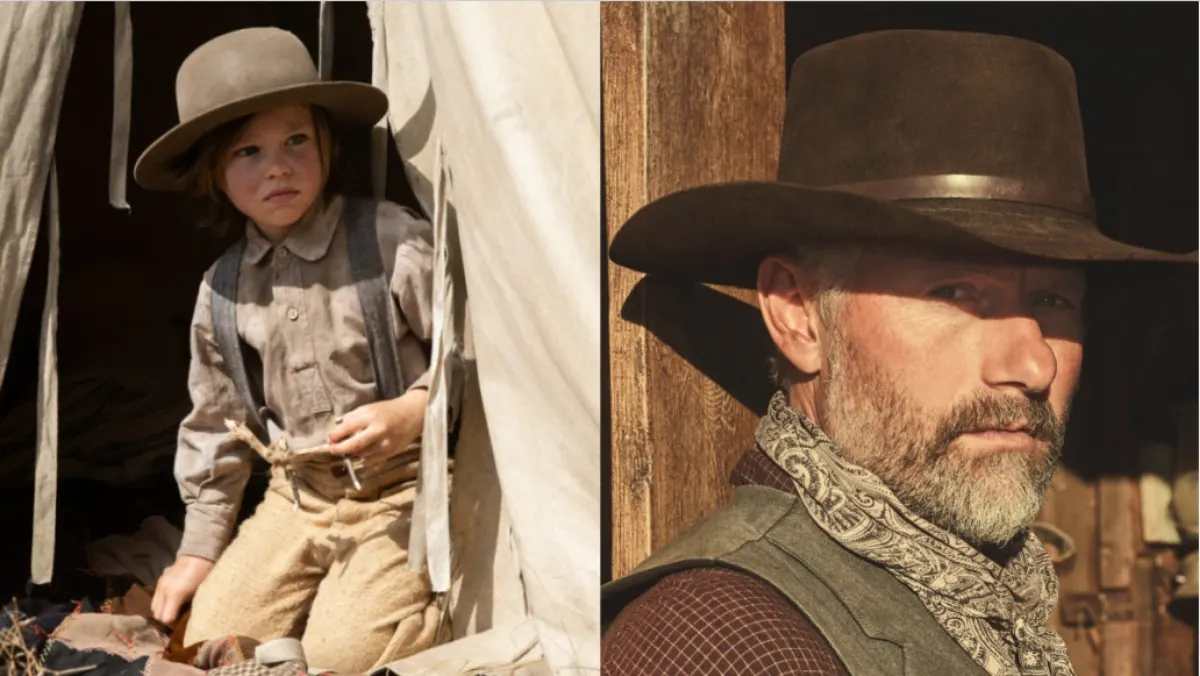 "Of course kids teased me! I was running around in my underwear. It was the perfect setup. But I don't want to speculate. I'll just say that I didn't enjoy the attention," said Dale regarding his role in Lord of the Flies.
He Played Hockey Competitively
Growing up, Dale played hockey competitively and even received a scholarship at Manhattanville College to play on their team. He played in college until he received an injury that ended his hockey career.
He still enjoys staying active today and has even taken up boxing.
He Graduated From Manhattanville College
Dale graduated from Manhattanville College in Purchase, New York. While in college, he studied theater. He returned to his Alma Mater in 2016 to deliver the commencement speech at the graduation ceremony.
"I went to Manhattanville to play hockey. I started studying theater because I wanted an easy grade. I got hurt and I wasn't playing well and then all my energy went into the theater department. There are some similarities between theater and hockey. The live performance aspect of it, but also the ensemble. Hockey is a true team sport. You live and die by the team. Theater is the same way, you live and die by the group," Dale told CBS News New York.
He is an Avid Dog Lover
While Dale tends to remain private about his personal life, it is clear from his Instagram he is a dog lover. He frequently shares photos of his two dogs, Johnny and Miguel. Dale often takes his dogs to the beaches of Montauk, New York.
FAQs About James Badge Dale
Is James Badge Dale Married?
James Badge Dale is in a relationship with Emily Wickersham. Wickersham is an American actress best known for her roles in Gone (2012), I Am Number Four (2011), Remember Me (2010) and NCIS.
Also read: Who the Yellowstone 1923 Cast are Dating in Real-Life
Does James Badge Dale Have Children?
James Badge Dale and Emily Wickersham have one child together. Their son, Cassius Wickersham Dale, was born on December 30, 2021. Both Dale and Wickersham share photos of their son on their Instagram accounts.