This post may contain affiliate links. We earn from qualifying purchases. Learn More
As the prequel series to Yellowstone, 1883 became a fan-favorite with its star-studded cast and emotional storyline.
Elsa Dutton, who is played by Isabel May, is the narrator and protagonist of the series.
So just who is Isabel May?
Isabel May is an American actress born on November 21, 2000, in Santa Monica, California. She is most well-known for playing Elsa Dutton in the Yellowstone prequel, 1883. She has an estimated net worth of $600K.
| | |
| --- | --- |
| Born: | November 21, 2000 |
| Birthplace: | California, United States |
| Height: | 1.75 m (5ft 8 ½) |
While Isabel May is relatively new to the acting world, she has already landed some significant roles. She became prevalent in the spotlight thanks to her outstanding performance as Elsa in 1883.
After Three Years of Auditioning, She Landed Her First Role
When Isabel May was in sixth grade, her English teacher suggested to her parents that she find some way to express her creativity.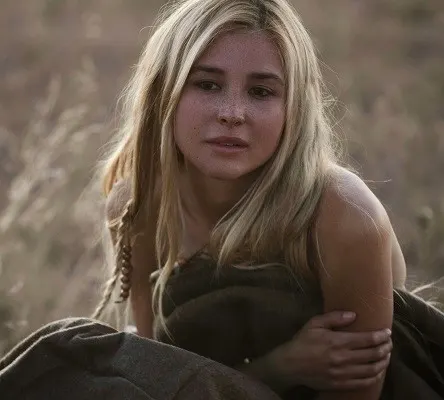 She noticed May had a natural talent for storytelling and thought May should put her gift to use through extracurricular activities.
Shortly after, May began auditioning for acting roles. After three years, she finally landed her first role in the Netflix original series Alexa & Katie (2018-2020) as Katie.
Isabel May Movies and TV Shows
Since her debut role as Katie in Alexa & Katie, Isabel May's acting career has taken off, especially since playing Elsa Dutton in 1883.
Here are the movies and TV shows Isabel May has appeared in:
Alexa & Katie (2018-2020) as Katie
Young Sheldon (2018-2020) as Veronica Duncan
Let's Scare Julie (2019)
Run Hide Fight (2020)
1883 (2021-present) as Elsa Dutton
I Want You Back (2022)
The Moon & Back (2022)
Is Isabel May a Real Cowgirl?
While Isabel May's character Elsa Dutton is a tried and true cowgirl, May did not know how to ride horses before her role in 1883. However, she has gained a newfound love for horses thanks to the show.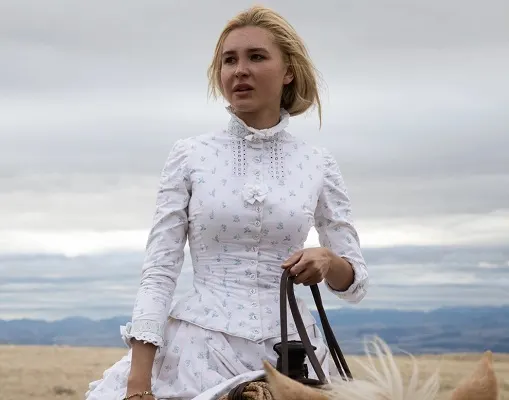 To prepare for her role as Elsa, May attended "Cowboy Camp" put on by show creator Taylor Sheridan prior to filming.
To get a head start, May actually arrived at the camp about a week and a half earlier just to ride horses. Not only did the camp teach the cast how to ride, but also how to deal with horses, wagons, guns, and anything else they would have to use for the time period of the show.
Throughout the camp, May had a great time learning to ride horses. She was not scared to learn how to ride and enjoyed all the time she spent in the saddle.
May also claims the cast of 1883 was spoiled rotten by the wranglers and horse trainers they worked with on set. "They were just wonderful. And they are who I look to, to really observe and try to steal all of their little tricks. I just wanted to imitate them to a degree," said May.
Also read: 1883 Actors Who are Cowboys in Real Life
She Originally Auditioned for a Role in Mayor of Kingstown
Isabel May originally auditioned for a role in the show Mayor of Kingstown, another one of Taylor Sheridan's TV show creations.
While she didn't quite fit the role she auditioned for, Sheridan thought she would be perfect in 1883.
At the time, Sheridan didn't have a specific character in mind for May in 1883. However, he created the perfect role for her as Elsa Dutton.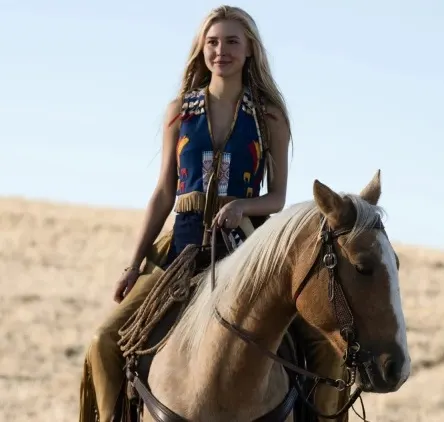 "At this point, I had not figured out how to tell this story. I had Sam Elliott over here and I had Tim McGraw here, and Faith Hill and I had not found the bridge between them all. When I met Isabel, the whole story, all 10 episodes, went right through my head," said Sheridan.
She Loves Her Onscreen Parents in 1883
In 1883, real-life couple Faith Hill and Tim McGraw portrayed James and Margaret Dutton, Elsa's parents in the show. According to Isabel May, their relationship immediately felt authentic.
"Tim and Faith are two of the loveliest people I've ever met. They're so respectful of one another. They have three beautiful daughters, and I love my parents to death, but I'm trying to become like daughter number four a little bit. Faith's one of the most compassionate individuals."
"She's an incredible business woman, and an incredible actor. Both of them are. Tim cares so deeply about his character and this project," said May.
Also read: 1883 Cast and Where You've Seen Them Before
She Is Private About Her Personal Life
Isabel May prefers to remain private about her personal life. She doesn't reveal much information about her family or herself.
May used to have an Instagram page with a large following of 718K. While she didn't have many posts, she would get lots of likes on her pictures. However, she has since deleted her Instagram account.
Who Is Isabel May Dating?
Isabel May is rumored to be dating Barrett Carnahan, the actor who plays Aiden in Alexa and Katie (2018-2020).
Also read: Who Is Tim McGraw? 10 Facts, Wife, Net Worth & Common FAQs