This post may contain affiliate links. We earn from qualifying purchases. Learn More
Yellowstone has had fans on the edge of their seats since its premiere in 2018. With its captivating plotlines and gripping performances, the show has attracted millions of viewers worldwide.
One of the key reasons for the series' success is Kevin Costner, who stars as the powerful and enigmatic patriarch John Dutton. Yellowstone just wouldn't be the same without Kevin Costner's performance of John Dutton.
With the whole show revolving around Kevin Costner's character John Dutton, after every season, fans are left hoping Kevin Costner will return.
Recently, however, rumors have swelled around about the possibility of Costner leaving the show. Is there any truth to these whispers, or is it just speculation? Let's dive into what we know so far.
Why Did Kevin Costner Leave Yellowstone?
Kevin Costner reportedly left Yellowstone to focus on other projects, including the four-movie Western epic Horizon. However, he has made no official announcement in regard to his departure from Yellowstone.
Initially, Costner said that he will continue to play John Dutton "till it doesn't feel like we're interesting. And right now, we have our foot on the gas and that feels okay to me."
However, there has been some turmoil between Costner and show creator Taylor Sheridan over filming schedules. According to reports, filming Yellowstone season 5 of Yellowstone has taken up more of Costner's time than he would like. With his new film Horizon in the works, Costner is on a tight schedule.
It appears that Costner's departure is not over money, as the star makes a whopping $1.3 million per episode, but rather scheduling conflicts.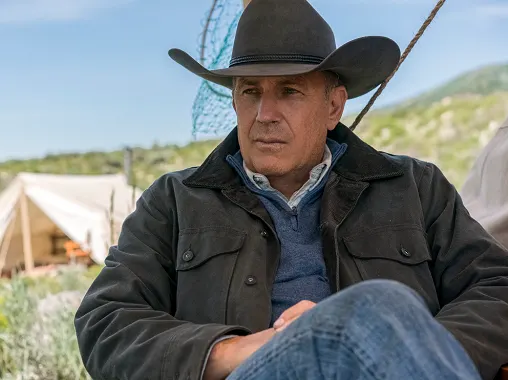 Allegedly, Costner limited himself to 65 days for filming season 5. He only wanted to shoot for 50 days for the first part of the season.
The second part of the season which was originally reported to come out in the summer of 2023, has now been pushed back to November 2023, as rumors spread that Costner only wanted to spend one-week shooting.
However, Costner's attorney hit back saying "The idea that Kevin was only willing to work one week on the second half of Season 5 of Yellowstone is an absolute lie."
Taylor Sheridan and Kevin's Costner's Relationship
The news of Costner leaving Yellowstone has caused quite a stir. Some sources claim that Sheridan's supposed "god complex" is said to have caused a rift with the Academy Award-winning actor. However, since these claims Sheridan has come out to share his own side of the story.
"I'm disappointed. It truncates the closure of his character. It doesn't alter it, but it truncates it," Sheridan shared with Hollywood Reporter in regard to Costner leaving.
"My opinion of Kevin as an actor hasn't altered. His creation of John Dutton is symbolic and powerful … and I've never had an issue with Kevin that he and I couldn't work out on the phone. But once lawyers get involved, then people don't get to talk to each other and start saying things that aren't true and attempt to shift blame based on how the press or public seem to be reacting," said Sheridan.
"He took a lot of this on the chin and I don't know that anyone deserves it. His movie seems to be a great priority to him and he wants to shift focus. I sure hope (the movie is) worth it – and that it's a good one," he continued.
Kevin Costner on Working With Taylor Sheridan
As one of the biggest names in Hollywood, Costner has starred in his fair share of movies and TV shows. As a producer and director himself, Costner knows what it takes to deliver an epic performance.
Costner considers Yellowstone creator Taylor Sheridan to be a wordsmith. He believes that wordsmiths have a lot of heart and a sense of humor.
"He creates worthy opponents so that there's not one person smarter than the rest and everybody else is dumb and become conveniences to knock down. I think he's created a nice chess game going back and forth between the people and he loves that world. I embrace the outdoors in the exact same way," said Costner about Sheridan in an interview with Gold Derby.
Sheridan believes that Costner is "an incredible storyteller as a director, as a writer, as an actor." These factors played an important role in Sheridan casting Costner as John Dutton.
The End of Yellowstone
To the disappointment of many fans, Yellowstone is not being renewed for a sixth season. The show is coming to an end sooner than many anticipated.
Yellowstone will finish after season 5 part 2 and there will not be a season 6. However, there is a new Yellowstone sequel series planned to take it's place, though there are few details on this. However, Matthew McConaughey is expected to star in the upcoming spinoff.
Kevin Costner's Horizon
The first movie in the Horizon saga is currently in post-production and Costner hopes the film will be released in the fall of 2023. Production is already underway for the second film in the series, with filming taking place in southern Utah.
Costner serves as the co-writer, producer, and director of the four-film series Horizon: An American Saga. In addition, Costner is also starring in the films as well.
Horizon chronicles a 15-year span of Westward expansion in America during pre-and post-Civil War.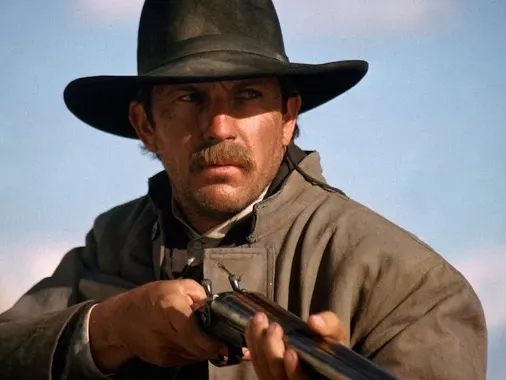 "I've mortgaged 10 acres on the water in Santa Barbara where I was going to build my last house. But I did it without a thought. It has thrown my accountant into a f*cking conniption fit. But it's my life, and I believe in the idea and the story," Costner told Deadline.
"I commissioned this story in 1988. Single movie, two-hander. A conventional Western with a beginning, middle, and end. I couldn't get anybody to make it. Eight years later, I started thinking about the story, started writing with a partner, and it ended up being four screenplays," he said.
"So I reverse-engineered everything from 1988. I thought it was really good. But I still couldn't get anybody to make it. … I don't know why, but I have not let go of this one. I've pushed it into the middle of the table three times in my career and didn't blink. This is my fourth," continued Costner.
As Cosnter is in the middle of filming Horizon, it has reportedly caused complications with filming the second half of Yellowstone season 5. The commitment he has made to filming Horizon is said to be part of the reason Costner will be leaving Yellowstone.
In addition to Costner, the movie will also star Yellowstone's Will Patton. Patton played Garrett Randall on Yellowstone, a former convict, and Jamie's biological father.
Kevin Costner and His Wife Christine Baumgartner Are Getting Divorced
In the midst of the drama surrounding Costner leaving Yellowstone, the Dances With Wolves actor is also divorcing his wife Christine Baumgartner. Costner and Baumgartner were married for nearly 19 years.
The news of Yellowstone ending came just days after Costner's divorce was announced. Multiple sources speculate that Costner's separation from Baumgartner could've played a role in the star's limited availability for filming the series. However, there is no confirmation of the matter.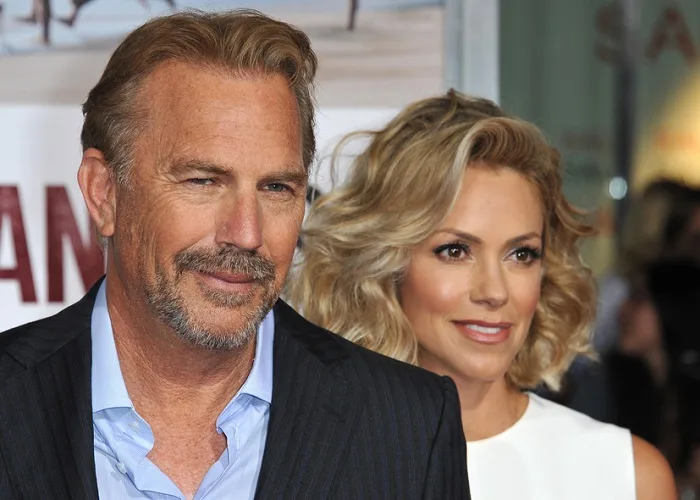 "It is with great sadness that circumstances beyond his control have transpired which have resulted in Mr. Costner having to participate in a dissolution of marriage action. We ask that his, Christine's and their children's privacy be respected as they navigate this difficult time," a representative of Costner told Yahoo Entertainment.
Baumgartner is said to have filed the paperwork to end her marriage to Costner due to "irreconcilable differences." She is said to not be seeking spousal support due to a prenuptial agreement in place.
Costner and Baumgartner share three children together: Cayden, 15, Hayes, 14, and Grace, 12.
The couple has been together for 25 years, tying the knot back in 2004 at an intimate ceremony on their Colorado ranch. Baumgartner is a model and handbag designer.
Matthew McConaughey on Joining the Yellowstone Universe
While this will be the last we see of Kevin Costner in Yellowstone, there is a fresh face coming to the franchise. Matthew McConaughey is officially joining the Yellowstone universe.
While there is no official statement as to what McConaughey's role will be, there is the expectation that he will star in the new sequel series originally said to be debuting in December 2023. This will follow from where Yellowstone left off.
While there is no information on what the "potential franchise extension" entails, "it is expected to include several of the big stars."
Taylor Sheridan and Matthew McConaughey are said to be big fans of each other's work. McConaughey is sure to be a great addition to the Yellowstone universe.
What Will Part Two of Season Five Have in Store for John Dutton?
The Duttons will have plenty of problems to face in the second part of season 5. Jamie is plotting to impeach his father as governor with hopes of taking over the position.
John will likely also have to face Thomas Rainwater, who is unhappy about a potential pipeline running through the reservation. There is also the U.S. Fish and Wildlife Park, which is on the ranch for killing endangered wolves.
In addition, there is the whole fiasco with moving cattle herds down to Texas due to a bacterial disease threatening to wipe out the Dutton's livestock. The cost of leasing land in Texas could very well bankrupt the ranch.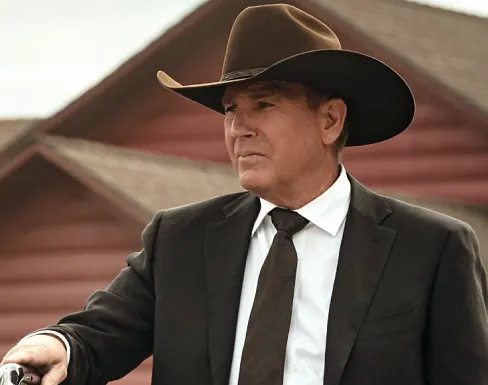 Between his job as governor and owning the ranch, there is no guarantee he will make it out of the season alive.
In a previous interview with Extra, Costner said "I don't want to die… just too much to do. In terms of this story, I don't know where that's gonna go… I haven't really thought about it. I think that [show creator Taylor Sheridan]'s been writing a really high level. I'll say when I don't want to do it anymore."
With news that Costner is leaving Yellowstone, we may see the death of John Dutton in season 5. There is a lot at stake for the show with the news of his departure.
When is Season 5 of Yellowstone Returning?
The second half of season 5 of Yellowstone was originally said to be returning in the summer of 2023. However, with Yellowstone confirmed to be ending after Season 5, the release of Part 2 was announced to be pushed back to November 2023.
According to ET, filming has yet to begin for the remainder of the season. Filming is said to resume in August 2023, however, as Sheridan has joined the writer's strike, filming might get pushed back once again.
There is a good chance that season 5 part 2's premiere date will be pushed back once again. We might not get the return of Yellowstone until 2024. Sheridan is also toying with the idea of making more episodes than the original six planned.
"If I think it takes 10 episodes to wrap it up, they'll give me 10. It'll be as long as it needs to be," Sheridan told Hollywood Reporter.