This post may contain affiliate links. We earn from qualifying purchases. Learn More
Cole Hauser plays the tough yet lovable Rip Wheeler on Yellowstone. He has quickly become one of the most popular characters on the show.
Rip has been one of Yellowstone's main characters since season one. He is John Dutton's go-to man on the ranch, the sassy Beth Dutton's husband, and a father to Carter.
But with the airing of half of season five's episodes, rumors are whirling around that the Duttons are set to be hit by a tragedy that will cost them a family member.
While some fans speculate it will be Jamie Dutton, others are ready to bet Rip is about to die, meaning Cole Hauser will no longer be on the show.
So, are these rumors of Cole Hauser leaving true? Let's find out!
Will Cole Hauser Be Leaving Yellowstone?
In the sixth episode of Yellowstone season 5, Rip tells Beth that he's going to Texas to the Four Sixes Ranch with other characters on the show, including Teeter, Ryan, Walker, and Jake.
This is after John and Rip realize their animals have contracted brucellosis. And they must separate them from the main herd to prevent it from catching the disease, as it can drastically affect the ranch's income.
As Rip informs his wife, he'll be away from Yellowstone ranch for about a year, which is why fans speculate he's about to leave the show.
However, there is no news of Cole Hauser leaving Yellowstone, the show will be finishing after season 5 part 2, so we only have several more episodes left of Rip. Though Cole Hauser's character can be killed in part 2 of season 5, it is unlikely.
With Rip Wheeler going to the Four Sixes Ranch to deal with issues there, it's likely he will only be away from the Yellowstone Dutton ranch for only a couple of episodes.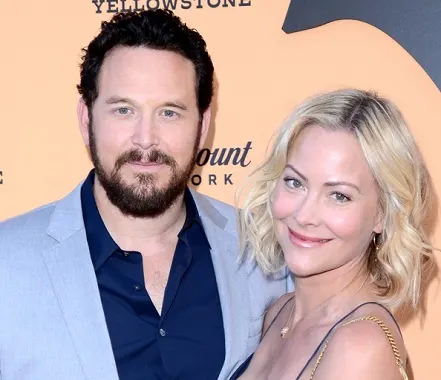 The plot move to feature Four Sixes Ranch is also probably a clever marketing tactic to set the scene for the upcoming 6666 Yellowstone spin-off show centered around the Four Sizes Ranch.
Although not related to Yellowstone, Cole Hauser will also be in the Yellowstone prequel Lawman: Bass Reeves.
Also read: Who Owns 6666 Ranch? 4 Sixes Ranch History, Size & Facilities
Cole Hauser Wants to Continue Working with Gil Birmingham and Taylor Sheridan
Before the premiere of Yellowstone season 5, Hauser expressed great interest in working with Birmingham and Sheridan.
Speaking in a live stream with the SAG-AFTRA Foundation in early 2022, Hauser said, "Gil and I, we don't get an opportunity – I wanna work with Gil a little bit more." Gil promptly after, "Yes!"
With all the cast laughing, Hauser went on to say "And Wes [Bentley], I mean we've only had a couple of scenes but it's like I love, you know, that feeling of everything is new. That's what makes Taylor so amazing too, it's like he has the ability to really keep you on your toes."
Wanting to know more about how the Yellowstone series will end, the SAG-AFTRA Foundation moderator asked the crew if they knew how the series will end.
All the cast said no, but Hauser intervened by saying, "Taylor does, it depends on what bottle of wine he's drinking (laughs).
So, it seems we are no closer to knowing how or when the Yellowstone series will end.
But judging by all the cast's quotes, their enthusiasm for the series is as strong as ever, meaning it might last a couple more seasons.
And Hauser's dream might come true since he still hasn't gotten plenty of scenes with Birmingham's Thomas Rainwater and Bentley's Jamie Dutton.
See the full SAG-AFTRA Foundation video with the Yellowstone cast below:
Also read: Cole Hauser and His Wife Cynthia Daniel: Relationship & Wedding