This post may contain affiliate links. We earn from qualifying purchases. Learn More
Yellowstone has taken the world by storm, quickly becoming the most-watched cable series on television. Its vast popularity has brought on two prequel series, 1883 and 1923.
1883 is the origin story of how the Dutton family got the land that became the infamous Yellowstone Dutton Ranch.
1923 picks up the Dutton's story 40 years after 1883, as they navigate the challenges of operating the ranch in the early 20th century.
Both shows give insights into the Dutton family tree and the struggles that come with running the ranch. For decades, they have fought to keep their ranch from outside forces eager to get their valuable land.
Even though they take place 40 years apart, the two series are connected through the Dutton family and the Yellowstone Ranch. They also set up the background for Yellowstone.
*Warning: spoilers ahead*
What is the Connection Between 1883 and 1923?
1883 follows James and Margaret Dutton as they flee their life of poverty in Tennessee with their children, Elsa and John, to start a new life. They travel to Texas where they join a European immigrant wagon train that is headed out west to Oregon.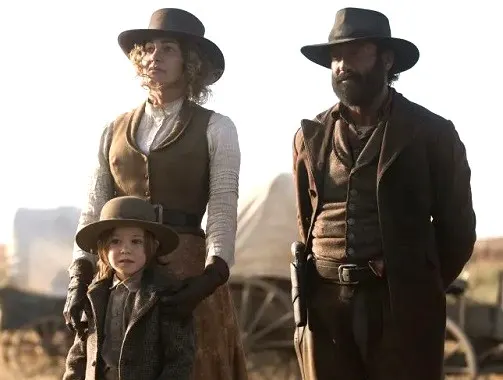 Along the journey, the family faces many challenges of traveling across the Great Plains. They deal with outside attacks, disease, death, tornadoes, and treacherous conditions.
While on their journey, Elsa gets shot with a dirty arrow. While James and Margaret try to save their daughter, they release there is nothing that can be done as she has developed an infection.
After receiving advice from a Crow tribe member named Spotted Eagle, Elsa chooses her final resting place to be Paradise Valley, Montana. It is here she takes her last breath in the arms of her father.
James and Margaret decide that Elsa's final resting place is where they will settle down. They go on to establish the Yellowstone Dutton Ranch on the land where Elsa is buried.
1923 picks up the Dutton's story 40 years later. At this point, both James and Margaret have passed away and James's brother Jacob and his wife Cara run the ranch. They run the ranch with the help of Jacob's great-nephew, Jack Dutton who is the son of John.
After the death of James, Margaret begged Jacob to come to help her run the ranch. When Jacob arrived at the ranch, he found Margaret frozen to death, and her two boys, Spencer and John were near death, but saved by Jacob.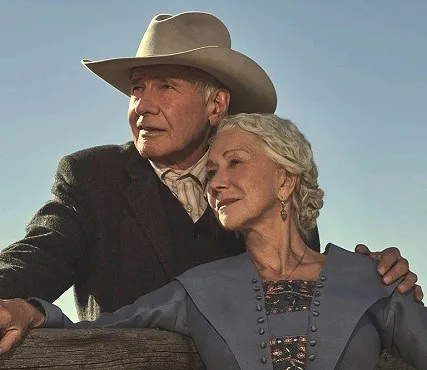 From here, Jacob and his wife Cara took on the role of running the ranch and raising John and Spencer.
Running the Yellowstone Dutton Ranch in the early 20th century comes with several challenges. Such struggles include war, pandemic, Prohibition and the Great Depression.
The Duttons must fight for their ranch during these trying times.
Also read: See the Real-Life Yellowstone Dutton Ranch Where Fans Can Stay
Are Any Characters From 1883 in 1923?
The only character from 1883 who is also in 1923 is John Dutton. John Dutton, who was just a small boy in 1883, is now in his 40s in 1923 and is the only character to appear in both series.
John and Margaret's other son, Spencer, was not in 1883 as he was born after the series ended.
In 1923, Spencer is a WWI veteran who works in Africa hunting animals. During 1883, Jacob and Cara Dutton were not in America yet so they were not a part of the series. They did not come over until 10 years later, upon the death of James Dutton.
Also read: Will Jack or Spencer Inherit the Yellowstone Dutton Ranch in 1923?