This post may contain affiliate links. We earn from qualifying purchases. Learn More
The Yellowstone prequel 1883 introduced us to the founders of the Yellowstone Dutton Ranch, James and Margaret Dutton. James and Margaret, along with their children Elsa and John, fled their life of poverty in Tennessee for a new beginning.
After losing their daughter Elsa to infection, James and Margaret went on to establish the Yellowstone Dutton Ranch at her final resting place, Paradise Valley, Montana. The ranch became a new way of life for the Duttons and they even went on to have another child, Spencer.
For many years, James and Margaret ran the ranch along with their sons, John and Spencer. However, after the death of James, Margaret is left struggling to keep the ranch afloat.
Margaret writes to her brother-in-law and his wife, Jacob and Cara Dutton, to come to help her on the ranch. However, by the time they arrived at the ranch, Margaret was dead.
How Did James Dutton Die?
James Dutton dies after getting shot by horse thieves on the Yellowstone Dutton Ranch. He died in 1893, 10 years after founding the Yellowstone Dutton Ranch.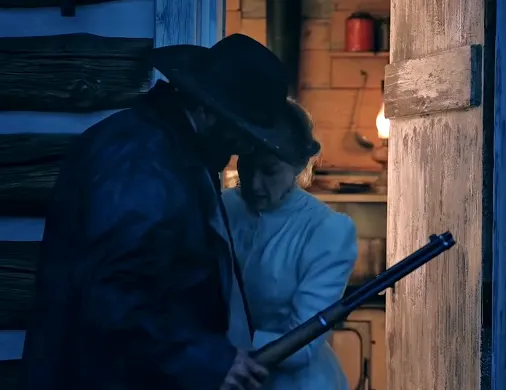 We don't see James Dutton's death in 1883, but rather in a flashback scene of Yellowstone. In season 4 episode 8 of Yellowstone, James is chasing after a group of horse thieves.
While he manages to shoot all but one of the horse thieves, he gets shot himself and is seriously injured. He makes it back home, however, he collapses and dies inside the house, leading to Margaret screaming in despair.
How Did Margaret Dutton Die?
Margaret Dutton dies after freezing to death in one of Montana's brutal winters. Sadly, she did not live much longer than her husband James.
Margaret's death is not shown in 1883 but is rather told by Elsa Dutton in a narration during the first episode of 1923.
Before her death, Margaret wrote to Jacob and Cara Dutton begging them to come to help her on the ranch after James died.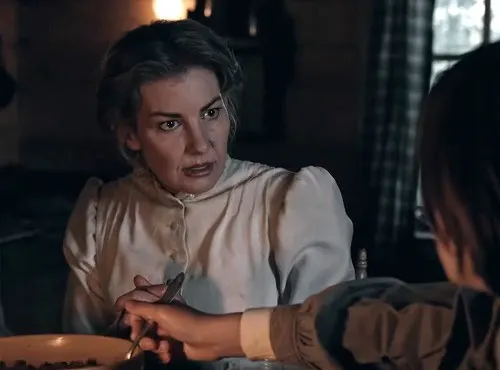 By the time Jacob and Cara arrive at the ranch after their long journey, they find Margaret's dead body in a snow drift. In addition, they also come across John and Spencer, who were nearly starved to death.
It is likely that if they arrived much later, John and Spencer would have died too. Fortunately, both boys survived the horrific winter that took their mother.
John was probably close to 16 and Spencer was between the ages of six and eight. However, it is unclear exactly how old the Duttons brothers were when they became orphans.
Also, read our guide on unsolved Dutton family mysteries.
Who Took Over the Yellowstone Dutton Ranch After James and Margaret Dutton?
After the death of James and Margaret Dutton, Jacob and Cara took over the Yellowstone Dutton Ranch. They turned the humble ranch into a thriving cattle empire.
In addition to running the ranch, they also raised John and Spencer as their own after the deaths of their parents. Jacob and Cara did not have any children themselves.
It would have likely been around 1894 when Jacob and Cara took over running the Yellowstone Dutton Ranch. This means, by the time of the other Yellowstone prequel 1923, Jacob and Cara had been running the ranch for close to 30 years.
John helped work on the Yellowstone Dutton Ranch until his death in 1923. It had been many years since Spencer worked on the ranch, as he fought in WWI and then worked as a big game hunter in Africa.
However, now that the ranch is in dire need of help again, Spencer is on his way back home. He will likely make his return to the ranch sometime early on in season 2 of 1923.
Now that Jacob and Cara getting up there in age, they will likely retire from being in charge of the ranch soon. Spencer or Jack, John's son, are the most likely candidates to inherit the ranch.
Also read: 8 Fan Predictions for 1923 Season 2