This post may contain affiliate links. We earn from qualifying purchases. Learn More
For British actor David Oyelowo, bringing the story of legendary lawman Bass Reeves to the spotlight has been a journey years in the making. Now, Oyelowo is set to play the titular role in the upcoming series Lawmen: Bass Reeves.
While Bass Reeves has popped up in mainstream media over the years, his story has yet to be told on center stage until now. Thanks to David Oyelowo, David Permut, and Taylor Sheridan, Reeves' story now gets the spotlight it deserves.
Permut first approached Oyelowo in 2015 with the idea of a TV series about Bass Reeves in 2015, before Paramount+ even existed. However, the project stalled for several years until Sheridan agreed to pick up the series.
Taylor Sheridan Was the Spark Needed to Get Bass Reeves Off the Ground
While Oyelowo is a self-professed Western fan, he was unfamiliar with the real-life story of Bass Reeves when Permut pitched him the idea. However, it didn't take long for the award-winning actor to get on board with the idea.
"I had no idea who he was. Within a very cursory Google search, I couldn't believe I didn't know who he was—and that a myriad of TV shows and films hadn't been made about him already, considering the legendary nature of what he had done. That was the beginning of the obsession with trying to get it made," Oyelowo told Vanity Fair.
Together with Permut, Oyelowo tried to get studios interested in a series about Reeves but there were no takers. However, that all changed when Sheridan came into the picture. Bass Reeves was the perfect show for Sheridan to add to his lineup of work.
Sheridan has made a name for himself in Hollywood as the creative mind behind hit Westerns including Wind River (2017), Yellowstone (2018-), 1883 (2021-2022), and 1923 (2022-). He proved to be the right candidate to get the story of Reeves off the ground.
"Taylor came along and indisputably reimagined and reinvigorated the Western," said Oyelowo
"I talked to him, and he is a real historian around this stuff. At that point, I'd been reading up on Bass Reeves for quite a while—and [Sheridan] was the only person I'd spoken to who knew at least as much, if not more, as I did. His passion for it just started making it feel like this might be a great collaboration. And then soon afterwards, Paramount+ expressed interest and we were off to the races," he continued.
Sheridan Was Immediately Hooked on the Script
After the pilot script came in, Sheridan cleared his schedule and was impressed with what he saw. Excited for the project, he later texted Oyelowo asking him if could even direct two episodes.
"I was here in London. I hadn't been expecting one from him. I opened the text and it said, 'I love the script. I hope you don't mind if I direct it, sir?'" Oyelowo told Deadline.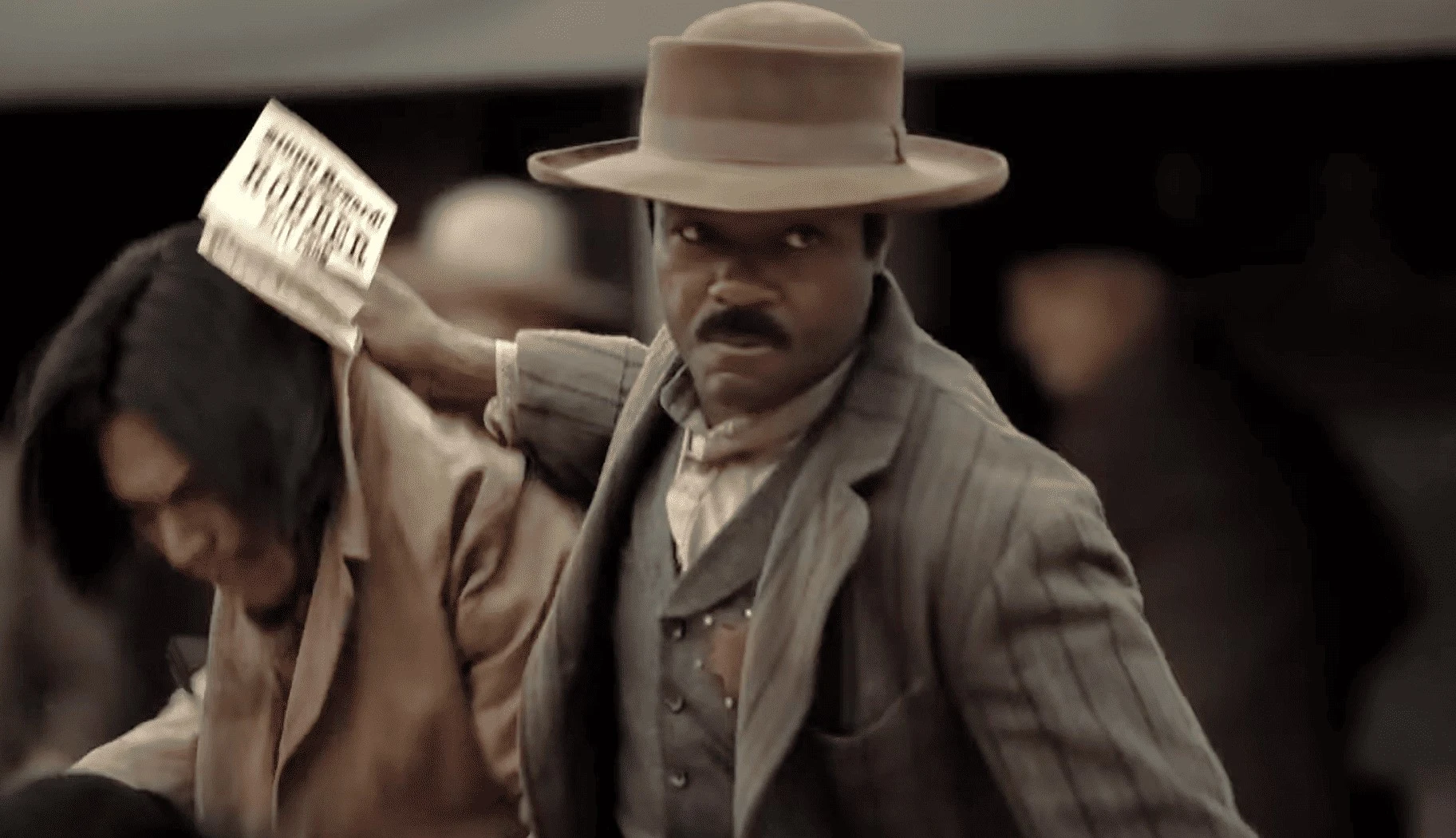 Originally, Sheridan was set to direct the first two episodes of the series. However, according to IMDb, Christina Alexandra Voros will direct five episodes and Damian Marcano will direct three episodes.
Along with Oyelowo and Permut, Sheridan will also serve as one of the executive producers of the series, among others. Chad Feehan serves as the creator, executive producer, and showrunner for Lawmen: Bass Reeves.
David Oyelowo on Portraying Bass Reeves
For Oyelowo, playing Bass Reeves is a big deal. The British actor already has experience playing important historical figures, as he played Martin Luther King Jr. in Selma (2014) and Seretse Khama in A United Kingdom (2016).
"I can't tell you how many times in shooting the show I just found myself walking into either a daydream I had, either as a kid playing cowboys when I was younger, or even as an actor in the eight years I've been trying to get this thing made," he told Vanity Fair.
Reeves undoubtedly had an impressive career. Born into a life of slavery, he was forced to fight for the Confederate Army before making his escape to freedom. He lived in Indian Territory until he was officially freed by the Emancipation Proclamation.
Reeves then went on to become the first black U.S. Deputy Marshal west of the Mississippi River. During his 32-year-long career, he arrested over 3,000 criminals while never getting injured himself.
"I read pretty much every book on him I could get my hands on. What was so admirable about him, in my opinion, is he was the height of grace because he refused to be the very thing that he had been subjected to—which is to basically project onto other people," he shared.
Many historians believe that Reeves is the inspiration for the The Lone Ranger. Oyelowo is making sure that his incredible story will finally be told as it should be.
For Oyelowo, playing the role of Reeves has been empowering. "Bass Reeves was an extraordinary man who lived an extraordinary life at an extraordinary time in America's history," he said.
Lawmen: Bass Reeves will premiere on November 5, 2023, on the streaming service Paramount+. The highly-anticipated series is set to feature eight episodes.