This post may contain affiliate links. We earn from qualifying purchases. Learn More
You might just think of horse trailers as only a way to transport horses. However, some very creative and crafty people have been transforming old horse trailers into cozy campers.
As people look for ways to be more resourceful and take a jump towards more eco-friendly living, trailer life is becoming a new normal.
Old horse trailers, especially bumper pulls, can be converted into campers that some people use for weekend getaways or even as their full-time homes. Not only is repurposing a horse trailer a great way to be resourceful, but it can also be budget-friendly.
One example of this new trend is Fred Cote of British Columbia, who bought a horse trailer from the 1970s. Cote then repurposed the rundown yellow bumper pull into a beautiful new camper. The once rusted, beat-up trailer looks practically unrecognizable after the transformation.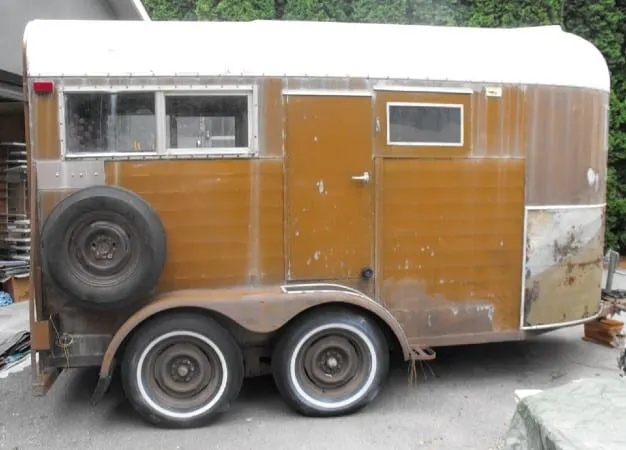 The Finished Horse Trailer Transformation
After gutting the trailer, Cote got to work by reframing it and adding insulation to the walls to keep it cozy inside. After hours of updating the trailer to a camper, the process was complete.
Now Cote's horse trailer that many would have once considered trash is a lovely camper. The inside is complete with birch lining that gives it an elegant style.
A fresh coat of canary yellow paint was added to the outside for an eye-catching look.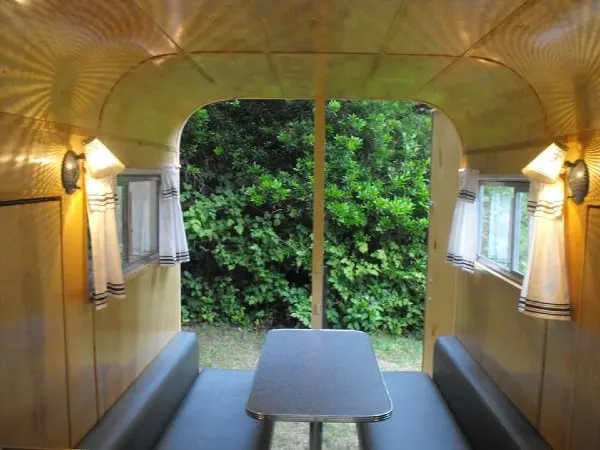 There is a small kitchen and a bench seat dining area. One of the benches even includes a mini toilet underneath.
The seating area can also be folded down into a queen-size bed, making it perfect for a relaxing weekend out camping.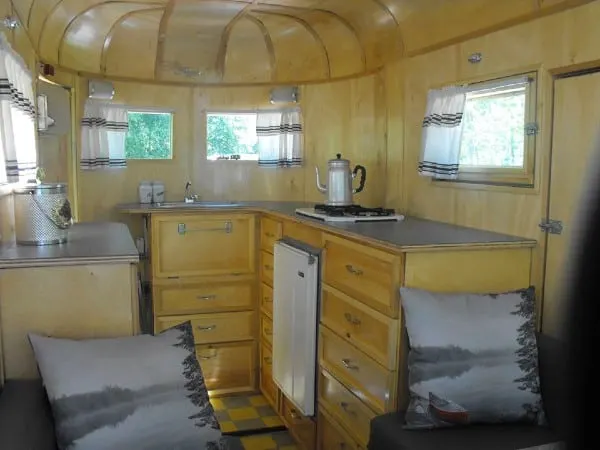 Cote isn't the only one who has found success in converting old horse trailers. Many others have transformed horse trailers into campers, each with their own unique take.
It is the perfect project for any handy person looking to remodel an old horse trailer into a camper worthy of many new adventures.
See Fred's design project here on his Facebook page.
Also read: