This post may contain affiliate links. We earn from qualifying purchases. Learn More
For thousands of years, horse racing has been a popular sport. Today, it remains a beloved pastime worldwide, as people gather at racetracks to watch the fastest horses compete.
As one of the most ancient sports, the origins of horse racing trace back to nomadic tribespeople in Central Asia in 4500 BC. It soon became a tradition among different cultures across the world. By the 12th century, modern horse racing as we know it today got its start.
Today, flat racing is the most popular type of horse racing, with jump and harness races also being prevalent. However, Thoroughbreds are the most common breed used for racing, other breeds such as Quarter horses and Standardbreds race.
Here are 15 interesting facts about horse racing facts.
1. It is Known as "The Sport of Kings"
Horse racing is famously called "The Sport of Kings." In 1605, King James I took a big interest in the sport, so much so that Parliament urged him to refocus on his duty as King.
King James proceeded to establish Newmarket as a royal resort and began holding horse racing there. His son, King James II, made Newmarket into the headquarters of British racing as the sport continued to grow. Horse racing gained lots of popularity among aristocrats and royalty of British society, earning the nickname "The Sports of Kings."
2. It is a Billion-Dollar Industry
Every year, horse racing in the United States brings approximately $36.6 billion into the economy. In addition, approximately 472,000 people work in the horse racing industry. This includes anyone from jockeys, trainers, stewards, and racetrack food workers, among much more.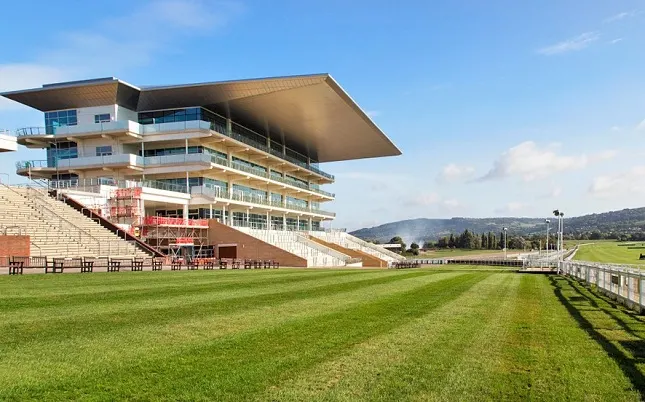 3. Most Thoroughbreds Begin Their Racing Career at Two Years Old
Most Thoroughbred racehorses begin their careers when they are just two years old. It is not uncommon for top horses to race as only two and three-year-olds before retiring and beginning a career in horse breeding. However, some horses do races until the age of five or six and sometimes older as well.
4. All Thoroughbreds Share the Same Birthday
No matter the date they are born, Thoroughbreds all share a common birthday. For Thoroughbreds born in the Northern Hemisphere, their birthday is January 1. In the Southern Hemisphere, their birthday is August 1.
This rule is put in place to make it easier to keep track of a horse's age. Several big races have an age limit, giving horses only one chance of winning it. For example, horses racing in the Kentucky Derby must be three years old.
Many breeders in the Northern Hemisphere will breed so their foals can be born as close to January 1 as possible. This gives the horses more time to develop and mature before starting their racing career.
A horse's gestation period is 11 months, and mares generally go into heat during the spring. Many Thoroughbred breeders will use lights to fool a mare's body into thinking it is spring so that she will go into heat early. By starting lights in December, the goal of most breeders is to have foals born sometime between January and March.
5. The Queen of England Has Owned Many Successful Racehorses
Queen Elizabeth is a famous horse lover and avid horse racing fan. Over the years, she has owned many racehorses, which have brought home more than 1,600 wins.
Aside from the Epsom Derby, her horses have won all British Classic Races, some even multiple times. She even has her own races named after: the Queen Elizabeth II Challenge Cup Stakes, Queen Elizabeth II Commemorative Cup, and Queen Elizabeth II Stakes.
6. The Jockey Club Must Approve Thoroughbred Names
When it comes to naming a Thoroughbred, owners must follow guidelines set by the Jockey Club. Lots of thought and effort goes into naming racehorses.
Owners can submit up to six names for the Jockey Club to decide from. Names can be no longer than 18 characters in length, including spaces and punctuation. Horses can not be named after race tracks or graded stakes races.
Names cannot consist entirely of numbers, except for numbers above thirty. Horses cannot be named after actual people unless the Jockey Club receives written permission from that person.
In addition to the many other rules, names cannot be reused until at least five years after the horse has left racing and breeding. Horses cannot be named after Hall of Fame or Eclipse Award winners.
7. The Kiplingcotes Derby is the Oldest Horse Race in the World That Still Takes Place Today
Dating all the way back to 1519, the Kiplingcotes Derby is the oldest horse race in the world that still takes place. Keeping up with tradition, the race must be run every year or canceled forever.
The Kiplingcotes Derby takes place annually in the East Riding of Yorkshire, England. The race takes place across four miles of farm track and field. There is no age limit for horses to compete in the race.
Over its 500 year history, only four times has the race not had a full card. In 2020, just two riders took part in the race due to COVID-19.
8. The First Horse Racetrack in America Dates Back to 1665
America has a long history of horse racing, even older than the country itself. The first horse racetrack in America dates all the way back to the 1600s.
In 1665, America's first racetrack Newmarket opened up in Long Island. Though racing was popular locally, it wasn't until 1868 that organized racing took off. That same year, the American Studbook started.
Horse racing and gambling on races rose to popularity in America. By 1890, 314 racetracks were operating in the United States. The sport continues to grow in popularity, with millions of people every year watching horse races.
Also Read: 10 Most Famous Horse Racing Tracks
9. It is Britain's Second Favorite Sport to Watch
Horse racing is perhaps most popular in Britain. In fact, behind football, it is the most-watched sport among the British. Over six million spectators visit Britain's many racetracks every year, contributing to this billion-dollar industry.
10. Not Just Anyone Can Become a Jockey
Though being a jockey is certainly an exciting career, not just anyone can do it. Individuals must be at least 18 years old to get their jockey license.
Since weight is an important aspect of racing, jockeys often weigh around 108-118 pounds. Though there is no height limit, most jockeys are around 4'10"- 5'6". Jockeys must have horse experience and knowledge of racing.
Most jockeys get their start through a horse racing apprenticeship or getting a degree at North American Racing Academy (NARA). Located in Kentucky, NARA is the only school in the country just for jockeys. They offer a two-year program, and students must have a high school diploma or GED and experience riding and training horses to attend.
Also Read: How Much Do Jockeys Earn?
11. The Fastest Speed Recorded by a Racehorse is 43.97 MPH
The fastest speed for a racehorse ever recorded is 43.97 MPH. Guinness World Records recognizes the record as the highest race speed recorded over two furlongs. Winning Brew achieved this record at Penn National Race Course in Grantville, Pennsylvania, on May 14, 2008.
12. As of 2017, the Jockey Club Requires Horses to be Microchipped
Traditionally, all racehorses were required to have the inside of their lip tattooed for identification purposes. The tattoos consist of a letter corresponding to the horse's year of birth, along with four or five numbers.
However, in 2017 the Jockey Club switched from tattoos to microchips, with the use of tattoos being discontinued in 2020. From now on, every Thoroughbred must be microchipped to be registered with the Jockey Club.
A scanner allows the microchip to be read, allowing for identification. Unlike tattoos, where the numbers and letters can be hard to read, the scanner will easily read the correct identification number.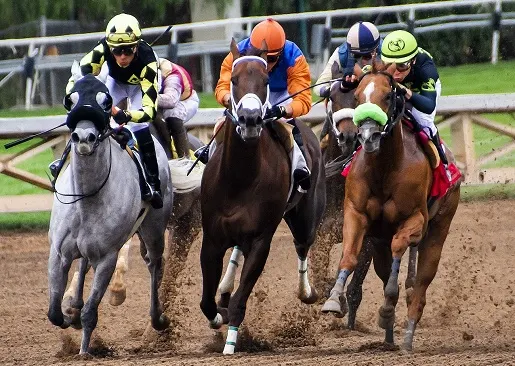 13. The Most Expensive Horse Ever Sold Was a Racehorse
The most expensive horse ever is a racehorse named Fusaichi Pegasus, who sold for a whopping $70 million. Born in 1997, Fusaichi Pegasus won the 2000 Kentucky Derby.
As a yearling, Fusao Sekiguchi bought the colt for $4 million. Sekiguchi combined his first name with "Ichi," the Japanese word for best, to come up with Fusaichi Pegasus. The Thoroughbred earned a total of $1,994,400 in his racing career, winning six of his nine starts.
In 2000, famed Irish breeder Coolmore Stud bought Fusaichi Pegasus for $70 million, making him the most expensive horse ever, beating the previous record of $40 million. Fusaichi Pegasus spent most of his time at stud between Coolmore's Ashford Stud near Versailles, Kentucky, and their Australia location near Jerrys Plains.
As a stud, he is generally considered a bit of a disappointment based on how much he sold for. Though he did have some Grade One stake winners, including Roman Ruler and Haradasun, his stud fee dropped from $150,000 to just $7,500 in 2017. In 2020, he retired from standing at stud.
14. One Horse Holds the Record for the Fastest Times in the Kentucky Derby, Preakness Stakes and Belmont Stakes
Secretariat, one of the greatest racehorses ever to live, won the coveted Triple Crown in 1973. Not only did he win this exclusive title, but he did so by setting records in all three races.
Affectionately known as 'Big Red,' the chestnut was an absolute powerhouse on the racetrack. No horse since has accomplished what Secretariat has. He won the Kentucky Derby at 1:59.4 minutes, the Preakness Stakes at 1:53.00 minutes, and the Belmont Stakes at 2:24.00 minutes. Not only does he hold the fastest time for the Belmont Stakes, but Secretariat also won by the biggest distance at 31 lengths.
Secretariat won 16 of his 21 starts, bringing home $1,316,808 in earnings. Behind the great Man o' War, he is ranked number two in Blood-Horse magazine's list of the Top 100 U.S. Racehorses of the 20th Century. After his death, it was discovered the Secretariat's heart was over two times bigger than the average horse.
Also Read: 8 Incredible Facts About Secretariat
15. Only One Horse Has Ever Won the Grand Slam of Thoroughbred Racing
To date, 13 horses have won the Triple Crown. However, only one horse has ever won the elite Grand Slam of Thoroughbred racing.
To win the Grand Slam, a horse must win the Kentucky Derby, Preakness Stakes, Belmont Stakes, and the Breeders' Cup Classic all in the same year. In 2015, American Pharoah became the first and only horse to win the horse racing Gram Slam. During his career, he won nine of his 11 starts bringing home $8,650,300 in earnings.
Also, read our horse racing fact guides on The Kentucky Derby and Breeders' Cup.