This post may contain affiliate links. We earn from qualifying purchases. Learn More
Hello, movie fans and horse lovers! Are you ready for an exciting trivia journey through the world of horse cinema? Our 'Horse Movies' quiz is here to challenge and entertain you.
This unique quiz is designed to test your memory and knowledge about a variety of films where horses have taken center stage.
From animated classics and family favorites to inspiring true stories and heart-tugging dramas, these films feature unforgettable roles played by horses.
They've brought us laughter, tears, and taught us important lessons about courage, friendship, and the spirit of these majestic creatures.
So, get your popcorn ready and saddle up for this fun quiz! It's time to test how well you remember these memorable equine movie stars. Let's get quizzing!
1. What film is this scene from?
2. What equine sport is the film The Long Shot centered around?
3. What is the name of Gandalf's horse from The Lord of the Rings?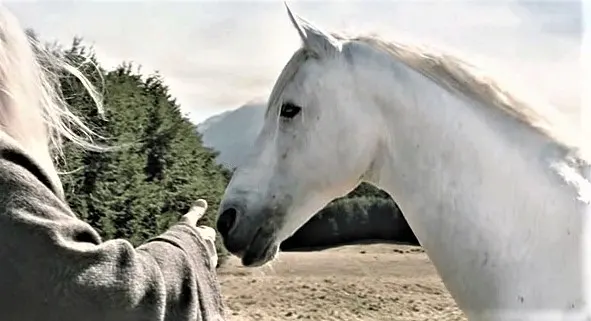 4. What is the name of the main character (human) in The Black Stallion movie?
5. What was the name of Zorro's black horse?
6. What film does a young Katy claim a wild horse to prove to her father she is capable of running the family farm?
7. What was the name of the Lone Ranger's horse?
8. What was the prequel to The Black Stallion movie called?
The Black Stallion Returns
---
9. What was the name of the horse in the movie The Horse Whisperer?
10. Which film is this scene from?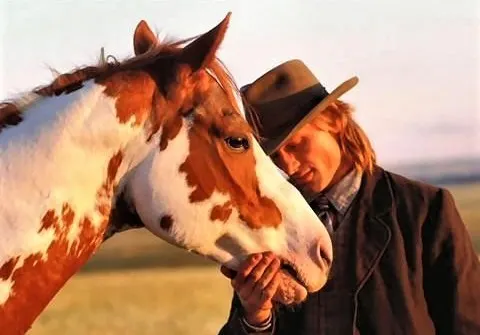 11. Which Native American tribe is Little Creek from in the animation movie Spirit?
12. Which major American horse race did Soñador enter at the end of the movie Dreamer?
13. What is the name of this pony from the movie Black Beauty?
14. Is Ride Like A Girl based on a true story?
15. What color is the main horse in the show jumping movie Moondance Alexander?
16. How long is the Ocean of Fire endurance race in Hidalgo?
17. What equestrian sport is portrayed in Wild Hearts Can't Be Broken?
18. How did Velvet Brown acquire her horse in National Velvet?
She rescued the horse from a run-down farm
---
19. Who teaches Mika to ride in the Ostwind movie?
Sam's grandfather Herr Kaan
---
20. The main character in Walk. Ride. Rodeo. is based on a real person.
Share the quiz to show your results !
Subscribe to see your results
Horse Movies Quiz
I got %%score%% of %%total%% right
%%description%%
Also, don't forget to try out our other horse quizzes such as our Disney horses quiz and or Horse anatomy quiz!