This post may contain affiliate links. We earn from qualifying purchases. Learn More
Horses are magnificent animals known for their beauty, strength, and athleticism. These incredible creatures have become one of mankind's most trusted companions.
Throughout the years, people have bred horses for many different purposes. Some breeds are bred specifically for speed while others are bred for strength. However, have you ever wondered what horse breed you are most like?
Dive into our exciting and fun horse breed personality quiz and discover if you're more like the intelligent and graceful Arabian or the friendly and versatile Quarter Horse.
1. As a horse, which movie role would you audition for?
The star of a dazzling equestrian performance
---
The fearless leader of a cavalry charge
---
A gentle giant who rescues people in need
---
The spunky sidekick with a secret talent
---
2. If you were a horse, what would your dream stable look like?
An opulent palace with silk drapes and gold accents
---
A state-of-the-art training facility with an indoor track
---
A cozy and rustic barn with plenty of hay
---
A whimsical and colorful stable filled with hidden surprises
---
3. A beautiful new mare is moved into your field. How do you impress her?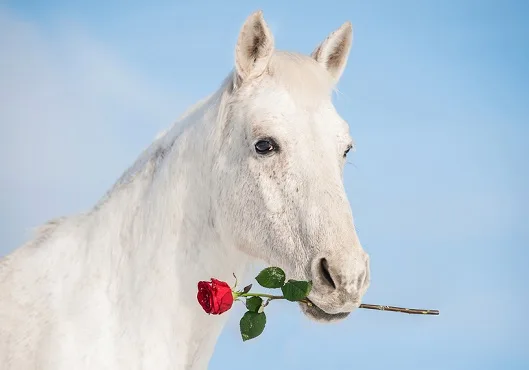 Impress her with your elegant and graceful movements
---
Show off your speed and athleticism while galloping
---
Give her a beautiful hand-picked flower from the paddock
---
Play hard to get and give the other mares attention
---
4. You're a horse in a magical forest. What kind of creature would be your best friend?
An enchanting and beautiful unicorn
---
An enchanting and wise unicorn
---
A protective and loyal wolf
---
A playful and mischievous squirrel
---
5. What would be your grand entrance if you were a horse attending a royal gala?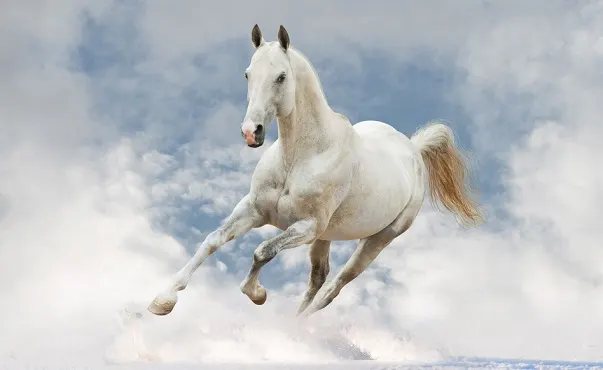 Arriving on a cloud of magical stardust
---
Galloping in at full speed, leaving a trail of sparks
---
Majestically pulling an ornate carriage filled with dignitaries
---
Entertaining the crowd with a lively jig
---
6. What kind of saddle would you choose as a horse?
A custom-made designer saddle
---
A versatile Western saddle
---
7. As a horse, how would you enjoy spending a day off?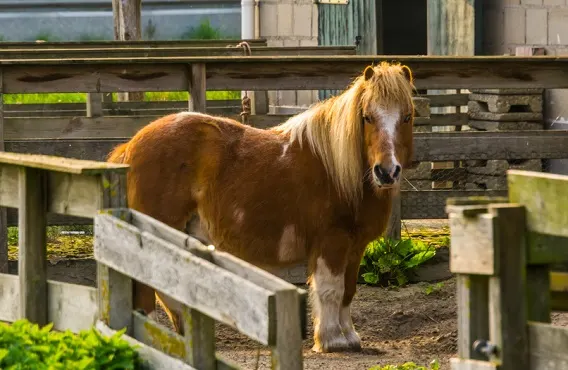 Practicing and perfecting your dressage moves
---
Enjoying a leisurely trail ride with your human friend
---
Helping out around the farm, just for fun.
---
Walking around the ranch causing mischief
---
8. What would be your favorite magical accessory as a horse?
A jewel-encrusted bridle that grants wisdom
---
A pair of winged horseshoes for soaring through the sky
---
A shimmering cloak that changes colors with your mood
---
A lucky charm that increases your agility and endurance
---
9. What do you value most in a friend?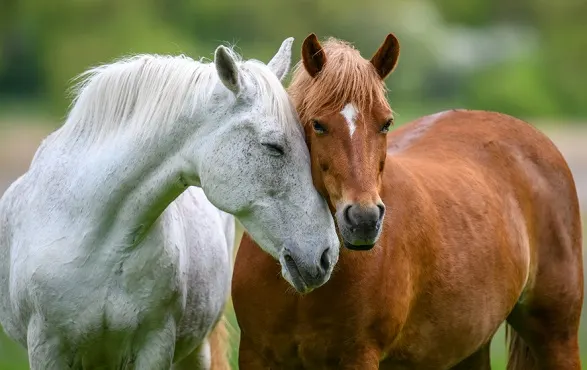 Loyalty and dependability
---
A sense of humor and spontaneity
---
Elegance and sophistication
---
Motivation and determination
---
10. As a horse, what would your ideal vacation include?
A quiet retreat in the Scottish Highlands
---
An adventure-filled trip to a fantasy-themed amusement park
---
A VIP tour of Europe's finest stables
---
Attending a prestigious barrel racing event
---
11. What type of environment best suits your personality?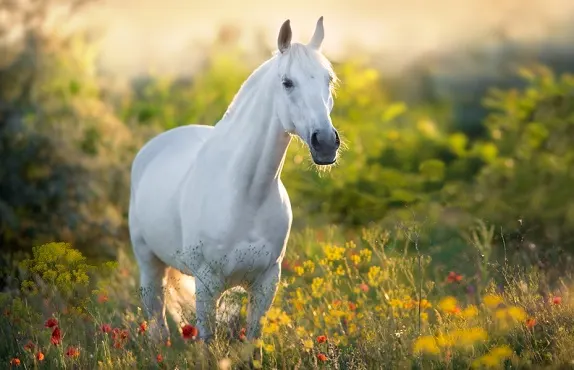 A quiet, peaceful village with cobblestone streets.
---
A dreamy, mist-covered meadow.
---
A bustling, lively ranch with lots of activity.
---
A thrilling racetrack, pulsing with energy.
---
12. As a horse, which fictional character would you want to be your rider?
A wise and mystical sorcerer
---
A daring and adventurous explorer
---
A noble knight from a medieval fantasy epic
---
A skilled cowboy or cowgirl from a classic Western tale
---
13. A mischievous squirrel is causing chaos in your paddock. How do you handle the situation?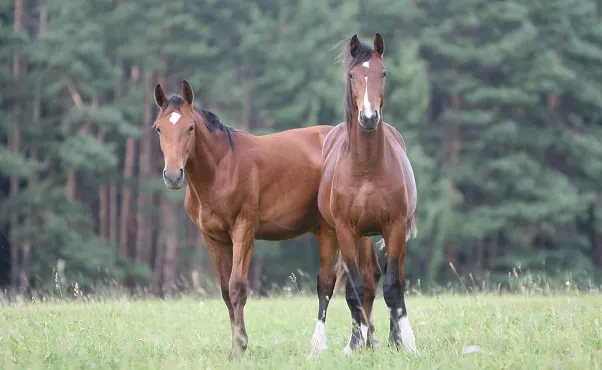 Panic and gallop around scared because a tiny bushy tailed horse is in your paddock
---
Gallop towards it to scare it off
---
Ignore the incident with regal composure
---
Attempt to corral the squirrel out with gentle nudges
---
14. A horse in the stable next to yours leans over and pinches some of your hay. How do you react?
Calmly tell them to stop, but steal it back from them when they're not looking
---
Assertively nudge the horse away, protecting your meal
---
Ignore the incident, maintaining your composure
---
Go to bite them and cause hell so they learn to respect you
---
15. Which treats would you want your owner to bring you after a successful training session?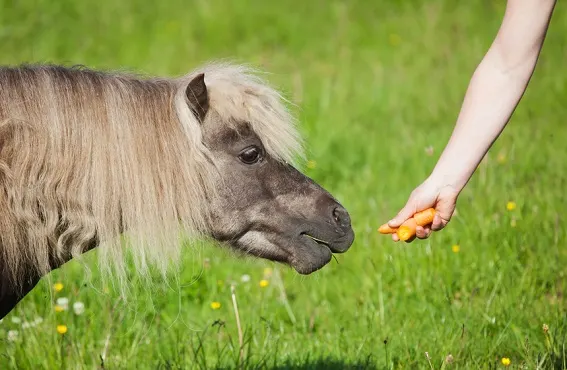 Exotic fruits, adding a touch of sweetness to your day
---
Energizing and nutritious sporty snacks to fuel your athletic prowess
---
Elegant and indulgent treats that match your regal nature
---
Wholesome and hearty bites that reward your hard work
---
16. As a horse, imagine you're attending a grand equine ball. What role would you play?
The elegant and poised dancer captivating everyone's attention
---
The life of the party, challenging others to races and games
---
The attentive host, making sure everyone is comfortable and well-cared for
---
The spirited entertainer, dazzling guests with amazing tricks
---
The adventurous explorer, leading others on exciting moonlit rides
---
The regal ambassador, sharing stories of your homeland and its traditions
---
Share the quiz to show your results !
Subscribe to see your results
What Horse Breed Am I?
%%personality%%
%%description%%
But I'm also %%personality%%
%%description%%
Please note that this personality quiz is just fun and shouldn't be taken seriously. Let us know in the comments below what you thought of our quiz and what breed you were. Also, try out our other horse quizzes.
Also, read below to find out what other horse breeds you could have been.
What Horse Breed Personality Could I Have Been?
Below is a personality overview of the six horse breeds you could have been scored as. They are the Arabian, Thoroughbred, Clydesdale, Shetland Pony, Quarter Horse, and Friesian.
We chose what we thought were six very different horse and pony breeds that have distinct characteristics and traits.
Arabian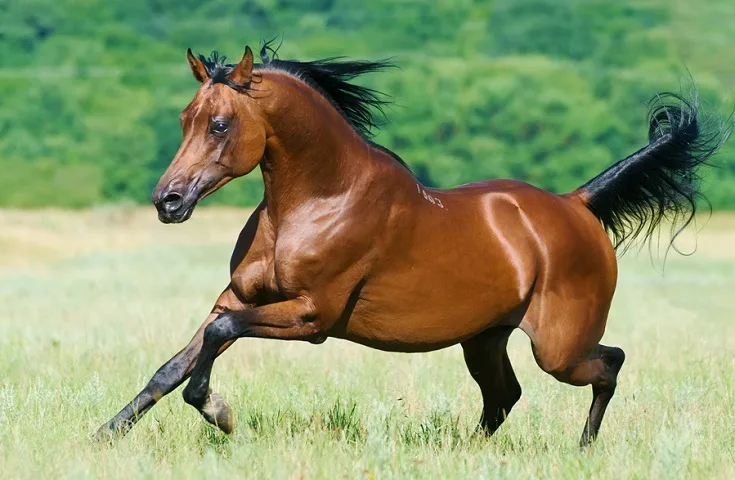 Arabian horses are known for their intelligence, grace, and endurance. They have a rich heritage and are one of the oldest and most recognizable horse breeds.
Arabians excel in many disciplines, thanks to their agility, stamina, and strong work ethic. Their captivating beauty and spirited personalities make them a favorite among horse enthusiasts.
Thoroughbred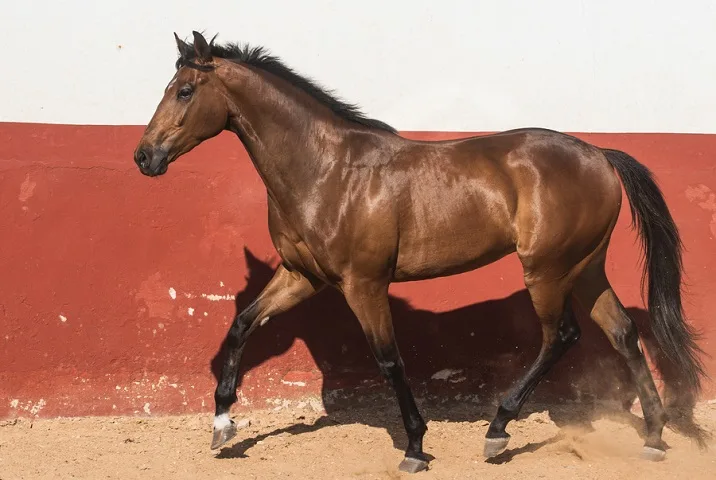 Thoroughbreds are renowned for their speed, athleticism, and competitive spirit. Bred primarily for racing, these horses possess a strong drive to succeed and are always eager to face new challenges.
Their lean and muscular build allows them to excel in various equestrian disciplines, while their courageous and determined nature makes them reliable and formidable competitors.
Clydesdale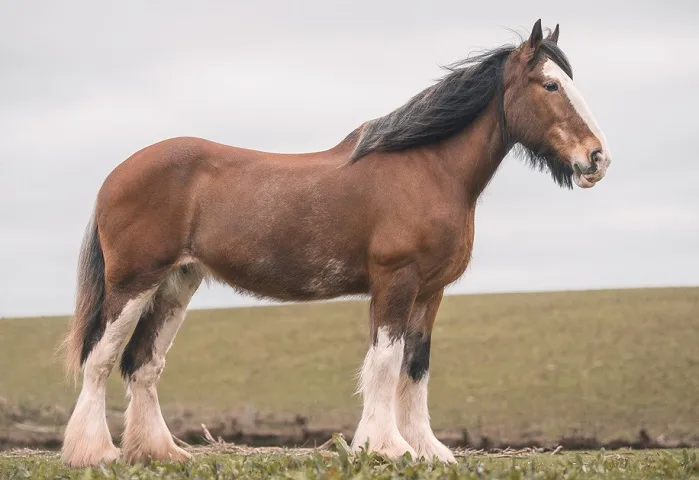 Clydesdales are gentle giants, known for their strength, loyalty, and calm demeanor. They have a rich history as working horses for farming and pulling heavy loads.
Despite their size, Clydesdales are gentle and good-natured, making them well-suited for various roles. Their patience, perseverance, and steady nature make them reliable and cherished companions.
Shetland Pony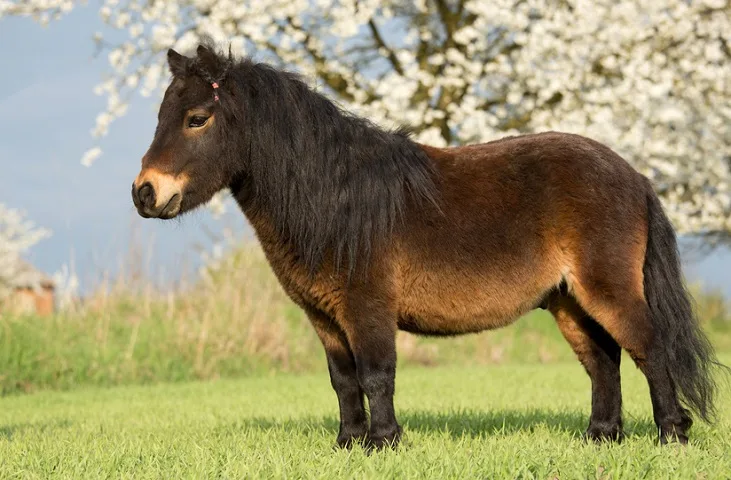 Shetland Ponies are small but mighty, often described as headstrong and spirited. Their compact size and hardiness make them well-suited for harsh environments, and their independence allows them to thrive in various situations.
Despite their sometimes stubborn nature, Shetland Ponies are intelligent and versatile, excelling in many equestrian disciplines and often surprising others with their hidden talents.
Quarter Horse
Quarter Horses are friendly, reliable, and versatile. As the most popular breed in the United States, they are known for their adaptability and exceptional athleticism.
Quarter Horses excel in various equestrian disciplines, from Western riding events to English dressage. Their easygoing nature, strong work ethic, and loyalty make them ideal partners for riders of all levels.
Friesian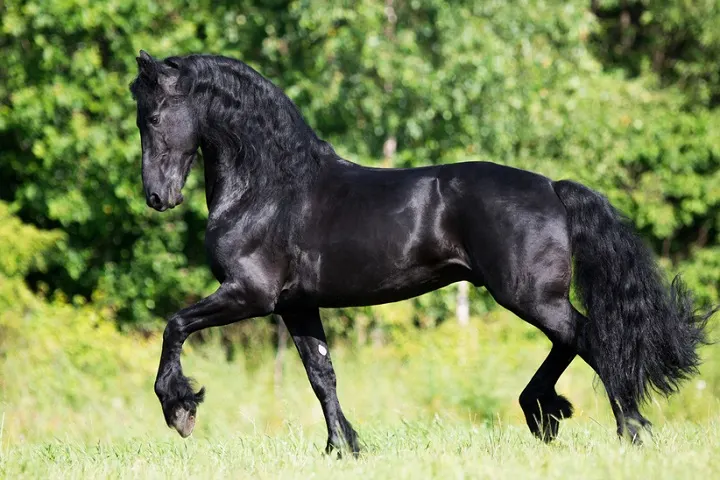 Friesian horses are beautiful and mysterious, with a regal and elegant presence. Their striking appearance, long mane and tail, and powerful yet graceful movements make them a favorite among horse lovers.
Friesians are kind and gentle, making them well-suited for various riding styles and disciplines. Their patience and loyalty make them exceptional companions and partners in the equestrian world.