This post may contain affiliate links. We earn from qualifying purchases. Learn More
Cara Dutton takes on the role of the matriarch of Yellowstone Dutton Ranch in 1923. She is played by none other than Dame Helen Mirren.
Helen Mirren, born Helen Lydia Mironoff, is an award-winning English actress. She was born on July 26, 1945, in London. England. She has an estimated net worth of $100 million.
| | |
| --- | --- |
| Born: | July 26, 1945, London, England |
| Age: | 77 |
| Height: | 1.63 m (5ft 4) |
| Eye Color: | Blue |
| Hair Color: | Grey/Blonde |
| Husband: | Taylor Hackford (m. 1997) |
| Social Media: | Instagram |
Mirren's career as an actress expands to both theater and film. She has become one of the most recognizable names in the entertainment industry.
Helen's character Cara Dutton is the wife of Jacob Dutton, who runs the Yellowstone Dutton Ranch in 1923.
Jacob Dutton is played by the iconic Harrison Ford. Mirren and Ford played husband and wife once before in the 1986 film The Mosquito Coast.
Notable Helen Mirren Movies and TV Shows
A Midsummer Night's Dream (1968) as Hermia
Hamlet (1976) as Ophelia/Gertrude
Excalibur (1981) as Morgana
The Mosquito Coast (1986) as Mother Fox
Prime Suspect (1991-2006) as Jane Tennison
The Madness of King George (1994) as Queen Charlotte
The Prince of Egypt (1998) as The Queen
Last Orders (2001) as Amy
Elizabeth I (2005) as Queen Elizabeth I
The Hitchhiker's Guide to the Galaxy (2005) as Deep Thought
The Queen (2006) as Queen Elizabeth II
RED (2010) as Victoria Winslow
Hitchcock (2012) as Alma Reville
RED 2 (2013) as Victoria Winslow
Catherine the Great (2019) as Catherine the Great
The Duke (2020) as Dorothy Bunton
Harry Potter: Hogwarts Tournament of Houses (2021) as the host
1923 (2022-present) as Cara Dutton
7 Facts About Helen Mirren
She Acted in School Theater
Mirren began acting when she was in primary school at Hamlet Court, where she starred in the lead role of Hansel and Gretel.
While at St Bernard's High School for Girls she acted in many school productions.
Mirren went on to attend a teaching college, the New College of Speech and Drama in London. At age 18, she successfully auditioned for the National Youth Theatre.
When she was just 20 years old, she played Cleopatra in the NYT production of Antony and Cleopatra at the Old Vic. She says the role "launched my career" as she went on to sign with agent Al Parker.
She was invited to Join the Royal Shakespeare Company After Her Time in The National Youth Theatre
After a successful career at the National Youth Theatre, Mirren was invited to join the Royal Shakespeare Company. She had a successful career at the Royal Shakespeare Company, starring in such plays including The Revenger's Tragedy (1966), All's Well That Ends Well (1967), Troilus and Cressida (1968) and As You Like It (1968).
In addition to the Royal Shakespeare Company, Mirren also performed with the Royal Court Theatre, Broadway and The National Theater.
She has won numerous awards for stage acting including the Tony Award for Best Actress in a Play in 2015 for her portrayal of Queen Elizabeth II in The Audience.
She is the Only Person to Have Achieved the Triple Crown of Acting in Both the United States and the United Kingdom
Helen Mirren is the only person to have achieved the Triple Crown of Acting in both the United States and the United Kingdom.
The Triple Crown of Acting consists of winning the highest accolades recognized in film, television and theater.
Mirren won the Academy Award and a British Academy Film Award for her portrayal of Queen Elizabeth II in The Queen. She also took home a Tony Award and a Laurence Olivier Award for her role as Elizabeth II in The Audience.
In addition, she won three British Academy Television Awards for her performance as Jane Tennison in Prime Suspect, as well as four Primetime Emmy Awards and a Children's and Family Emmy Award.
Also read: Where Is 1923 Filmed? All Known Filming Locations
She is a Dame
In 2003, Helen Mirren was appointed Dame Commander of the Order of the British Empire at the Queen's birthday celebration. She was given the honor for her services for drama.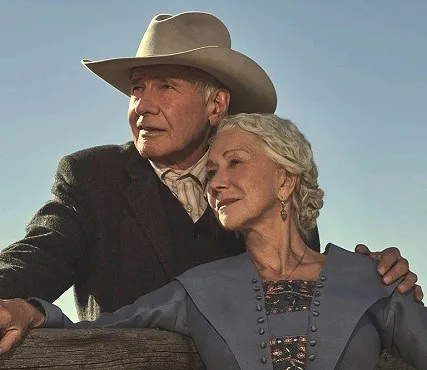 She Has Received Numerous Honors for Her Acting Career
In addition to winning the Triple Crown of Acting in America and the UK, Helen Mirren has taken home numerous other honors.
So far in her acting career, she has won three Golden Globes, five Emmy Awards, one Academy Award and one Emmy Award. She has also won one British Academy Film Award, three British Academy Television Awards, two Critics' Choice Movie Awards, one Laurence Olivier Award and five Screen Actors Guild Awards.
Among her many other honors include the Screen Actors Guild Life Achievement Award, the Britannia Awards for Excellence in International Entertainment, the BAFTA Fellowship and European Film Award for Achievement in World Cinema.
She has also been named on The Times' list of the top 10 British actresses of all time.
She Owns Homes in Nevada, London and Italy.
Mirren has owned several homes across the world. Currently, she has homes in Lake Tahoe Nevada, London and Tiggiano, Italy.
Mirren's home in Lake Tahoe is nestled in the Sierra Nevada mountain range. The remote property is surrounded by nature and wildlife. She's even had bears in her garden and Mustangs in her backyard.
Also read: Who Plays Teonna Rainwater in 1923? Meet Aminah Nieves
She is the Only Actress to Play Both Queen Elizabeth I and Queen Elizabeth II
Mirren has played a lot of roles of royalty throughout her career. She remains the only actress to play both Queen Elizabeth I and Queen Elizabeth II.
She took home numerous awards for her portrayal of Queen Elizabeth II in The Queen and The Audience.
Also see a fascinating interview with Helen Mirren about her character Cara Dutton in 1923:
Also read: Who Plays Alexandra in 1923? Meet Julia Schlaepfer
FAQs About Helen Mirren
Is Helen Mirren Married?
Helen Mirren is married to Taylor Hackford. The couple began dating in 1986 and married on December 31, 1997, at the Ardersier Parish Church in the Scottish Highlands.
Taylor Hackford is an American film director and the former president of the Directors Guild of America. He has even directed films that Mirren has starred in.
Does Helen Mirren Have Childern?
Helen Mirren does not have any biological children, stating that she has "no maternal instinct whatsoever". Mirren does have two stepchildren from her husband's previous marriages.
How Much Will Helen Mirren Make Per Episode of 1923?
It is reported that Helen Mirren will be making $1 million per episode in 1923. The first season features eight episodes, meaning Mirren will likely be making $8 million from the season as she will probably star in all eight episodes.
1923 has already been renewed for a second season. Like season one, season two will feature eight episodes. It is likely that Mirren will return for season two to reprise her role as Cara Dutton.
Also read: Who the 1923 Cast are Dating or Married to in Real-Life