This post may contain affiliate links. We earn from qualifying purchases. Learn More
Heartland (2007- ) is a feel-good family drama that is also the longest-running show on Canadian television. Its 15 seasons so far follow the life and adventures of a gifted horse trainer Amy Fleming and her family.
In the latest season of the show, fans of Heartland were treated to plenty of drama, action, and heartfelt family moments this season. We also received a kind of closure after the loss of a favorite character in Season 14.
There are ten hour-long episodes in Heartland Season 15. This follows the pattern of the previous two seasons that also had ten episodes each.
If you think ten episodes per season is not enough, you are not alone. Many fans have been asking the show to return to its previous eighteen episodes per season form. While this is also what the producers and cast are hoping for, it is up to Heartland's funder CBC to decide how many episodes are feasible in future seasons.
*Warning: mild spoilers ahead*
Here are the Heartland Season 15 episodes:
Episode 1: "Moving Toward the Light"
Amy must help a performer and her liberty horses who remind her of a decision she once made. While the performer is skeptical, Amy is the only one who can help her horses become a team again.
Without thinking it through, Jack buys Mitch's herd of cattle to prove a point. Tim returns from his travels with news that surprise the whole family.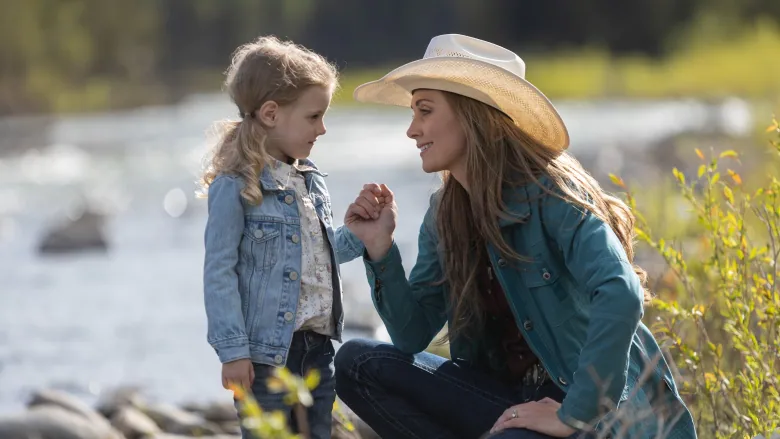 Episode 2: "Runaway"
A wild stallion dear to Amy escaped from Sam's ranch and she is determined to find him. Tim and Sam help with the search.
Lisa makes a big investment, although disaster strikes soon after. Katie and Parker make a proposal. Tim and Jessica struggle to find their place back at Heartland.
Episode 3: "Bad Moon Rising"
Amy discovers a gifted teen at Cooper's horse therapy center. However, the center's future is at risk due to accusations regarding a series of break-ins around Hudson.
To protect the family, Jack installs a security system with Parker's assistance. Cooper's attempt to raise awareness and money for the center turns into a disaster.
Episode 4: "Sins of a Father"
Jack blames himself for a break-in at Heartland. The events also bring up troubling memories of his father and Jack must face his past.
Amy works with a wild horse at the center with the help of Logan. Tim and Parker join forces to hunt down stolen goods and put an end to the burglaries.
Episode 5: "Blood and Water"
The family goes on a cattle drive accompanied by two unlikely helpers. Jessica goes on a photography endeavor. Jack overlooks Lou when discussing the future of Heartland Beef.
Meanwhile at Heartland, Lisa must leave the girls to attend an important meeting. Katie and Parker babysit Lyndy and things get out of hand.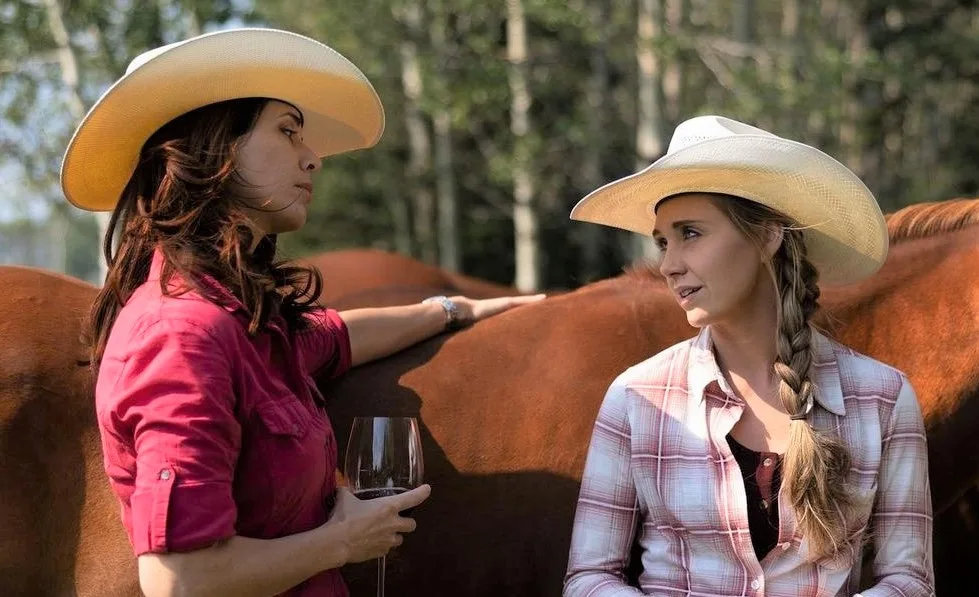 Episode 6: "Happy Ever After"
Tim's attempt to throw a "small party" overwhelms Jessica. Amy does his father a favor, although warns him about the consequences.
Lou revives a past relationship and is intent on keeping it a secret. Amy and Logan make progress with the wild horse. The Heartland family and friends come together for a special celebration.
Episode 7: "Bluebird"
The man responsible for Ty's death is back in Hudson and Amy must face her past. Tim does something impulsive and ends up hurting Amy.
Lou is busy with mayoral duties and asks Jessica for help with the Dude Ranch. Katie and Parker help Jessica out with a demanding guest.
Episode 8: "Brand New Day"
The whole town comes together for the Hudson lumberjack competition. Tim brings his top game to the event and surprises everyone with his performance.
To help a proud horseman, Amy must retrain a Clydesdale for an upcoming draft horse race. In the process, she connects with a stranger who helps her deal with her grief. Lou cleverly avoids a date with Fred Garland.
Episode 9: "The Long Game"
With Spartan's fitness improved, Scott encourages Amy to enter an endurance race. Meanwhile, Jack attempts to gentle an unbroken horse despite Lisa's warning.
Lou and Katie go on a camping trip. Lou is hesitant to tell her daughter about her feelings.
Episode 10: "Leaving a Legacy"
Amy unexpectedly receives a large sum of money and doesn't know what to do with it. Lisa's racing plans might go up in flames due to an accident.
Jessica returns from her trip to New York and her behavior worries Tim. Lou makes a big decision about her family.
Also Read:
8 Facts You Didn't Know About Heartland
15 Heartland Trivia Questions Fans Will Love
Where is Heartland Filmed?