Our readers support us. This post may contain affiliate links. We earn from qualifying purchases. Learn More
It's hard to believe it's already been 14 seasons since Heartland was first released. The Canadian family drama has become popular among horse lovers worldwide, reaching people in over 100 countries.
For 13 seasons, the show's main storyline and cast members remained relatively unchanged. However, the highly anticipated Season 14 drastically altered the show's direction, shocking fans worldwide.
So what exactly happened in Heartland Season 14? Below, we answer the most common FAQs and spoilers about the newest season. Remember to read at your own discretion if you haven't seen Season 14 yet.
Here are the biggest Heartland Season 14 spoilers revealed!
Does Ty Die in Season 14 of Heartland?
Previously, Season 13 left off with Ty rushing Amy to the hospital after a poacher's stray bullet hit her in the shoulder. However, as he hands her over to the doctors, a nurse points out Ty's also been shot.
Unfortunately, Ty dies in Season 14 Episode 1 "Keep Me in Your Heart". Due to his gunshot wound, he develops a blood clot that remains undetected until his sudden passing.
As we find out later in the episode, Ty did tell Amy he was feeling weird on the day he died. But because he wanted to see Amy work with Spartan and the wild colt, he chose not to go to the doctors. Hence why Amy blames herself for Ty's death, saying she didn't push him out the door when she should have.
The departure of Ty was hard to digest for viewers who have grown up with the character. Several fans have expressed they can't bear to watch the show anymore, as they wanted Amy and Ty to live happily ever after. While it's unfortunate that their storyline has come to an end, it has started several new ones we would've never seen otherwise.
Why Did Heartland Kill Off Ty?
You may well be wondering, for what possible reason does a successful show write off one of its core characters? Well, I can assure you it wasn't an easy decision to make for anyone involved.
Heartland killed Ty off as the actor decided to leave the show. Graham Wardle has asked for time off the screen before, but this time his decision was final.
As Amber Marshall told The Canadian Press, playing a character for 14 years is a big commitment. Graham Wardle rightfully wants to explore other areas in life, and we must respect his decision. He has been thinking about leaving the show for several years and did so in a way to honor the character and the show.
Painful it is to watch, the storyline of Heartland Season 14 contains some important life lessons. Its main message is that death is real, and there's life left to live even after we lose someone too early. Wardle hopes that people struggling with grief will find comfort in the story, as he shared in his message to fans:
What Happened to Amy in Heartland Season 14?
Season 14 picks up one year after Ty's tragic passing. Amy is still visibly struggling with grief, but she will soon find the courage to accept the facts and move on.
In Heartland Season 14, we see Amy slowly heal from the loss of Ty. She must stay strong for her daughter, and explain why her father is not coming back. She must also find herself again, as she hasn't known a life without Ty.
Luckily, Amy can rely on her family for support, who will try their best to be there for her in times of need. As usual, Jack will play a big part in Amy's healing journey. He shares his wisdom about handling grief and becomes her rock, even though he's struggling himself.
As the season progresses, Amy gradually returns to her old self. She will hold her first clinic in a year, exercise Spartan again, and gets involved with saving a horse therapy center. The closing scene of Season 14 suggests she might even start working with the wild colt again.
Does Spartan Die in Heartland Season 14?
In the first episode of Season 14, Jack questions Amy why she hasn't been riding Spartan lately. We find out that Spartan has arthritis and is getting old, which might concern some viewers.
Luckily, Spartan doesn't die in Heartland Season 14. Although his health is declining, Amy still rides him gently to keep him in good condition.
With Ty already gone, it was unlikely that Spartan would die in the same season. However, Spartan is nearing the age of 20, which means viewers should prepare to see less of him in action.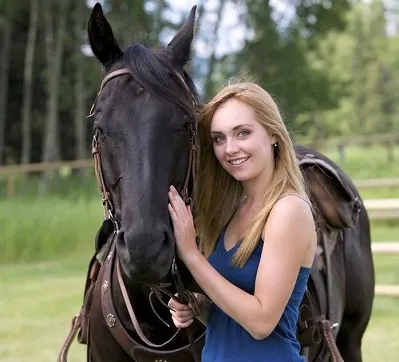 Which Characters are in Season 14 of Heartland?
There were two major character changes in Heartland Season 14. As we know, Ty sadly passes away in the first episode, but at the same time, a new face is joining the cast this season.
The following core characters return in Heartland Season 14: Amy, Lyndy, Lou, Katie, Georgie, Jack, Lisa, Tim, Caleb, Jade, Peter, and Mitch. We also meet a new girl called Parker and see a few scenes of Ty as a ghost.
Parker (portrayed by Ava Tran) is an environmentally conscious city girl who happens to be Jade's new step sister. She loves raising awareness about important issues such as bee-harming pesticides or plastic waste. She ends up staying at Heartland while her mom is on a book tour.
Other characters we see in Season 14 are Georgie's boyfriend Quinn, Ty's mother Lily, and Lou's old rival Jessica. We also meet Quinn's father Clyde and Lou's right hand as mayor Rick.
Is Lou Still the Mayor in Heartland Season 14?
Speaking of which, in the Season 13 finale "The Passing of the Torch", Lou is elected as the mayor of Hudson. But did she retain her position despite the difficulties of the past year?
Indeed, Lou is still the mayor of Hudson in Heartland Season 14. Her ambition to improve the town's future hasn't changed, although some of her plans will backfire.
Being mayor while running a business, raising a family, and supporting a grieving sister is no easy task. But if anyone can do it, it's Lou. In Season 14, she encounters more challenges than ever before, both in her professional and personal life.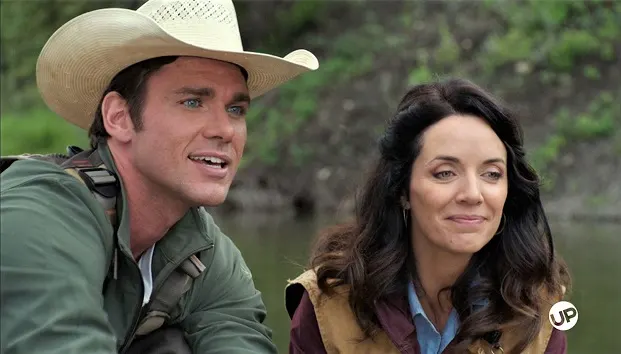 However, Lou is not one to back down easily. Thanks to her common sense and her family's support, she is able to tackle issues as they arise and become a heroine in the eyes of her people.
Does Lou Marry Mitch in Season 14?
Lou and Mitch have been in an on-and-off relationship for the past few seasons. While many fans are rooting for them, we never quite know where they stand. Things were not looking good at the end of Season 13, but will Mitch make a comeback in Season 14?
Despite being engaged at the start of season, Lou doesn't marry Mitch in Heartland Season 14. In fact, in the season finale they decide to go their separate ways.
It seems like this is the last time Lou and Mitch will part ways. Lou just can't come to terms with Mitch wanting another child from her, and she also starts having feelings for Peter again. It's a shame, but they are better off without each other at the end of the day.
Do Quinn and Georgie Stay Together?
Heartland Season 13 saw Georgie and Quinn becoming official as a couple. The two first met on Georgie's Europe trip and have been warming up to each other throughout Season 13.
Quinn and Georgie are still together in Heartland Season 14. With Quinn being Georgie's show jumping coach, they spend a lot of time training for competitions and getting Georgie closer to her Olympic dream.
It will be interesting to see what will come out of this relationship in future seasons. For now, Quinn and Georgie are stronger than ever as they work towards a common goal.
Who is Parker in Heartland Season 14?
Season 14 introduced a new face to the Heartland universe. We first meet Parker in Episode 1 "Keep Me in Your Heart" when she protests against the use of bee-harming pesticides in Hudson.
In Heartland Season 14, Parker is a 12-year-old girl from Toronto who spends some time on the Heartland ranch. Portrayed by Calgary actress Ava Tran, Parker is also Jade's new step-sister.
Having grown up in the city, Parker doesn't know much about horses or riding. However, that changes when she finds herself to be the new owner of Mickey, an ex-therapy horse. Thanks to Amy's efforts, Parker will develop a newfound appreciation for horses as she takes care of Mickey.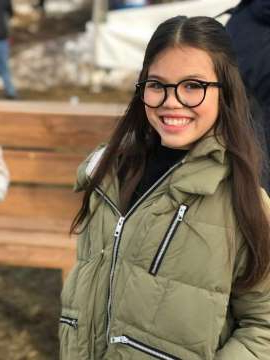 I think a buzzing character like Parker makes a wonderful addition to the show. Especially with Ty gone and Georgie grown up, the show needed someone like Parker to keep the story fresh and exciting.
How Many Episodes are in Heartland Season 14?
Heartland Season 14 has 10 60-minute long episodes. As of Season 12, the show has been releasing shorter seasons, in contrast to having 18 episodes per season previously.
Looks like from now on, Heartland seasons will be short and sweet. The upcoming Season 15 will also have 10 hour-long episodes, as per CBC's official press release. However, that's still 10 hours' worth of joyful and precious Heartland moments for us to enjoy!
Does Netflix Have Heartland Season 14?
As of June 22, 2021, Heartland Season 14 is available in the following countries: the United Kingdom, Australia, South Africa, Brazil, Chile, Argentina, Uruguay, and Mexico. Netflix has recently announced it will be dropping Heartland Season 14 in the United States on April 1st, 2022.
As UPTV holds exclusive rights to broadcast new episodes of Heartland until March 2022, Netflix has been unable to release Season 14 to US viewers. However, the wait is finally coming to an end and it won't be long before fans in the United States will have access to the long-awaited season!
Where Can I Watch Heartland Season 14?
Perhaps Netflix hasn't dropped Heartland Season 14 in your country yet. Luckily, there are other places you can enjoy the new season, even for free!
You can watch Heartland Season 14 with a free trial on Up Faith & Family or live TV streaming services such as YouTube TV or DirecTV. The new season is also available for purchase from iTunes.