This post may contain affiliate links. We earn from qualifying purchases. Learn More
Embark on a journey through the captivating world of Heartland, a unique television series where enthralling drama, picturesque prairies, and deeply human narratives intersect.
This guide spotlights the Heartland cast and their immersive characters, from the resilience of Amy Fleming to the unwavering solidity of Jack Bartlett.
We delve into the talents of the diverse Heartland cast, applauding the actors who keep audiences returning for more Heartland episodes, season after season.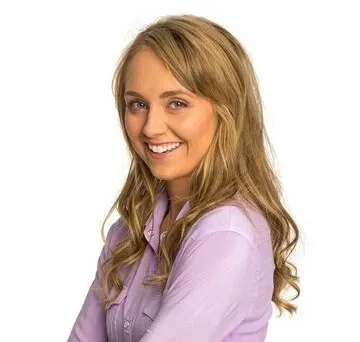 Amy Fleming is the main Heartland character who trains troubled horses at Heartland Ranch. After her mother's untimely death, Amy learns she has the same gift of working with horses as her mom did.
Amy has a special connection with Spartan, the horse her mom was rescuing when she died. Throughout the series, she helps many horses overcome their fears and earns the name "Miracle Girl". Amy is married to Ty and has one daughter named Lyndy.
Amber Marshall, who plays Amy Fleming on Heartland, is a Canadian actress, equestrian, and singer. She lives on a 100-acre ranch with her husband, five horses, two dogs, three cats, two cows, two rabbits, alpaca, and a hen house.
Besides acting and managing her ranch, Marshall is also the publisher of her own magazine Amber Marshall Life & Style. She even designs jewelry and various other products that are available from her website.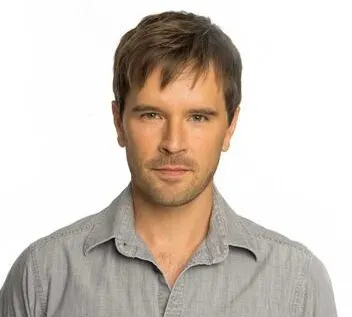 Ty Borden is a ranch hand at Heartland Ranch after being sent there to serve probation. Growing up, Ty was abused by his stepfather and in return attacked him for assaulting his mom, which landed him in juvenile detention.
Ty ends up staying at Heartland for many years and eventually becomes a veterinarian. He will also marry Amy and together they start a business treating troubled horses. In Season 10, they welcome a baby girl called Lyndy.
Graham Wardle, who plays Ty Borden on Heartland, is a Canadian actor, filmmaker, and photographer. He grew up starring in commercials at a young age before attending Capilano University where he studied Motion Picture and Production.
Besides Heartland, Wardle starred in other hit TV shows such as Supernatural, The New Addams Family and Life as We Know It. He also wrote a book "Find Your Truth" and hosts his own podcast "Time Has Come".
Lou Fleming is Amy's older sister who moves home from New York City following their mother's death. She then takes over the running of Heartland and starts up several other businesses.
Lou's first husband on the show is Peter, who she marries in Season 3. Together, they are the biological parents of Katie and adopted parents of Georgie.
Michelle Morgan, who plays Lou Fleming on Heartland, is a Canadian actress, director, producer, and writer. She attended the University of Toronto where she studied Theatre and Classical Literature. Morgan is currently married with two kids.
Michelle Morgan has actually directed three episodes of the Heartland spin-off series Hudson and one episode of the main show. Directing is a passion she would like to explore further in the future.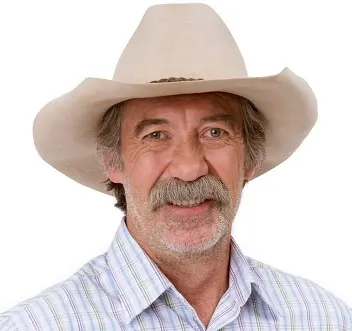 Jack Barlett is Amy and Lou's grandfather and also a former rodeo star who's grown up on Heartland ranch. The property has belonged to the Bartlett family for six generations, having passed from father to son.
On the show, Jack is the heart of Heartland who keeps the family and ranch together. His wise words give hope to anyone going through tough times. He is married to Lisa.
Shaun Johnston, who plays Jack Barlett on Heartland, is a Canadian actor, director, and singer. He got a degree in business from Red Deer College and is the co-founder of Shadow Theater in Edmonton.
Since Jack is around 20 years older than Shaun Johnston in real life, the actor spends hours in the makeup chair every day. Johnston also co-wrote and performed several songs for the show, including "When to Let Go".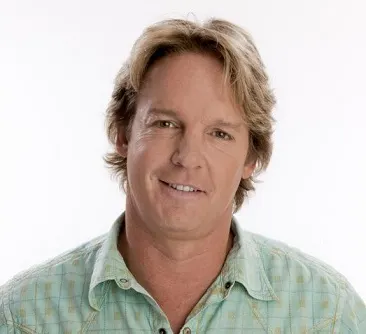 Tim Fleming is Amy and Lou's father, who left their mother Marion to compete on the rodeo. After Marion's untimely death, he returns to make amends and become part of the family again.
Throughout the series, Tim gets involved with horse racing and opens a rodeo school. After several failed relationships, he eventually finds a woman who can return his feelings.
Chris Potter, who plays Tim Fleming on Heartland, is a Canadian actor, director, and producer. He lives in Ontario with his wife Karen and their four children.
Potter originally started out as a stage actor and gradually progressed into the film & television industry. So far, he has directed 23 episodes of Heartland, as well as other TV programs such as The Good Witch.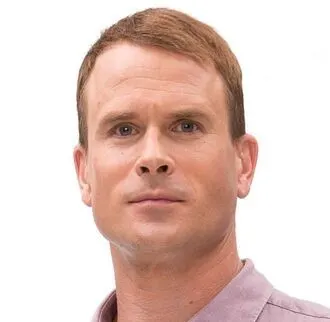 Peter Morris is Lou's ex-husband and has made a living working in the oil industry. At first, Jack was not a fan of him, but eventually, everyone grew to accept him.
Peter and Lou quarreled for many seasons as Peter was not around enough to be with his family. Even though they sign the divorce papers in Season 10, Peter remains part of his daughters' lives.
Gabriel Hogan, who plays Peter Morris on Heartland, is a Canadian actor. He is married to actress Inga Cadranel and they two have one child together.
Since Hogan was born into a family of professional actors, there was little doubt about his career choices. His other passions besides acting are hockey and creating music with his wife.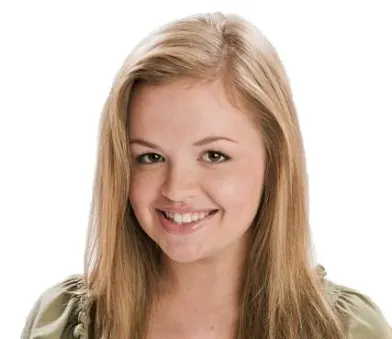 Mallory Wells is a friend of the Heartland family who helps out with chores on the ranch. She is a bright, chatty girl who likes to be part of everything that goes on at Heartland.
In Season 7, Mallory moves to London to start a new life in Europe. She returns to Heartland in Season 10 where she accepts Jake's marriage proposal.
Jessica Amlee, who plays Mallory Wells on Heartland, is a Canadian actress. She started acting when she was only 5 years old and has been a busy performer ever since.
Other than Heartland, Amlee's major roles include Beneath, Kidnapped: The Hannah Anderson Story, and the hit Netflix series Greenhouse Academy. When she's not acting, Amlee likes to dance, hang out with friends or listen to music.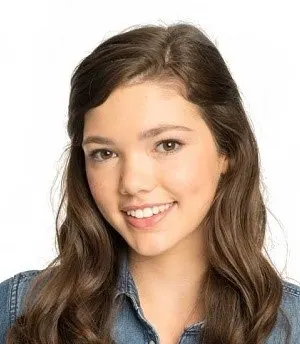 Georgie Fleming Morris is the adopted daughter of Lou and Peter on Heartland. She is also a talented showjumper whose biggest dream is to compete at the Olympics.
Georgie first arrived to Heartland as a fiery 10-year-old who ran away from foster care. At the same time, a horse called Phoenix also strayed onto the ranch. The two of them will develop a special bond that will help them excel at everything they do.
Alisha Newton, who plays Georgie Fleming Morris on Heartland, is a Canadian actress and equestrian. She owns two horses and is a competitive showjumper when she is not busy acting.
Just like her co-star Jessica Amlee, Alisha Newton also grew up on the Heartland show. Since she is an experienced horsewoman in real life, Newton does most of her riding scenes on the set.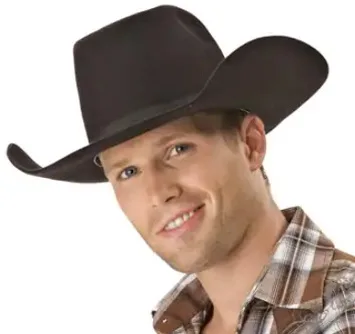 Caleb Odell is a ranch hand and rodeo cowboy who worked on Heartland ranch for a few seasons. He then becomes part of Tim's rodeo school where he coaches aspiring competitors.
Caleb had a long-term relationship with Ashley that lasted until the end of Season 4. He later marries the veterinarian Cassandra and together they have a son called Carson.
Kerry James, who plays Caleb Odell on Heartland, is a Canadian actor and producer. Soon after graduating from the Vancouver Film School, James landed his role as Caleb on Heartland.
Unlike other cast members, Kerry James is not a full-time actor. His main job is actually in construction, which is flexible enough to allow for acting on the side. While working on Heartland, Kerry James became good friends with Graham Wardle, who plays Ty on the show.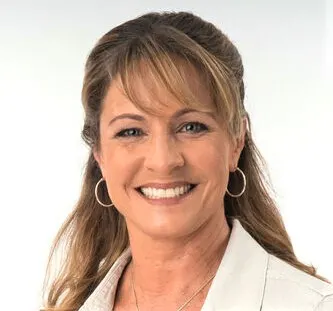 Lisa Stillman is the owner of an elite Thoroughbred training facility called Fairfield Stables. She seeks out Amy's help with a horse, which is how she meets Jack for the first time. The two have a romantic relationship throughout the series and eventually get married.
Even though Lisa is not around as much as other characters of the show, she is still an integral part of Heartland. She likes to help out any way she can and always has the best intentions.
Jessica Steen, who plays Lisa Stillman on Heartland, is a Canadian actress and producer. She has appeared in several hit TV shows such as Armageddon, NCIS, and Flashpoint. Outside of acting, Steen is an environmentalist and animal rights advocate.
Interestingly, the actress originally auditioned for the role of Maggie on Heartland but got a callback for Lisa. Another fun fact about Jessica Steen is that she's skilled at various circus arts, including fire-twirling and stilt-walking.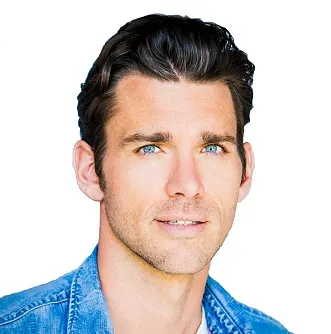 Mitch Cutty is a cowboy and businessman who gets hired as a ranch hand at Heartland. He has an on-and-off relationship with Lou after she divorces Peter in Season 10.
While Lou and Mitch make a cute couple, they are also very different people. After many ups and downs, Mitch eventually proposes to Lou, which she accepts. However, their plans fall through as they both have different ideas about the future.
Kevin McGarry, who plays Mitch Cutty on Heartland, is a Canadian actor, director, and writer. He started his career as a stage actor, performing at the renowned Charlottetown Festival and Shaw Theater. He currently has regular roles on Heartland and When Calls the Heart.
McGarry has appeared in popular Hallmark Channel movies such as Love at First Bark and A Song for Christmas. He also directed and wrote two short comedies and would like to progress further on this career path.