Our readers support us. This post may contain affiliate links. We earn from qualifying purchases. Learn More
Jacob Dutton leads the next Yellowstone spin-off series, 1923, as the patriarch of Yellowstone Dutton Ranch. He is played by none other than Harrison Ford.
Harrison Ford is an American actor born on July 13, 1942, in Chicago, Illinois. He has an estimated net worth of approximately $300 million.
Ford has become one of the most iconic actors in all of Hollywood. He is best known for his roles as Indiana Jones in the Indiana Jones franchise and Han Solo in the Star Wars franchise.
Ford will be starring alongside the legendary Helen Mirren, who takes on the role of Cara Dutton, Jacob's wife. Ford and Mirren played husband and wife once before in the 1986 film The Mosquito Coast.
Notable Harrison Ford Movies & TV Shows
American Graffiti (1973) as Bob Falfa
Star Wars (1977) as Han Solo
The Empire Strikes Back (1980) as Han Solo
Indiana Jones and the Raiders of the Lost Ark (1981) Dr. Henry "Indiana" Jones Jr.
Blade Runner (1982) as Rick Deckard
Return of the Jedi (1983) Han Solo
Indiana Jones and the Temple of Doom (1984) as Dr. Henry "Indiana" Jones Jr.
Witness (1985) as Det. Capt. John Book
Indiana Jones and the Last Crusade (1989) as Dr. Henry "Indiana" Jones Jr.
The Fugitive (1993) as Dr. Richard David Kimble
Air Force One (1997) as President James Marshall
Indiana Jones and the Kingdom of the Crystal Skull (2008) as Dr. Henry "Indiana" Jones Jr.
Cowboys & Aliens (2011) as Colonel Dolarhyde
Star Wars: The Force Awakens (2015) as Han Solo
Star Wars: The Rise of Skywalker (2019) as Han Solo
The Call of the Wild (2020) as John Thornton
1923 (2022-present) as Jacob Dutton
8 Facts About Harrison Ford
1923 is His First Major TV Role
While Harrison Ford has starred in numerous major movies, 1923 is his first major TV role. Jacob Dutton is also unlike any other characters that Ford has played and the show has been a change of pace for him.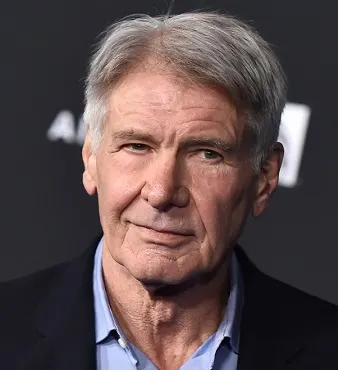 "I haven't played a character like this ever. The complexity and his moral journey in terms of the decisions he has to make are complicated and interesting. I want audiences to see the struggle of a determined man in specific circumstances," said Ford in regard to playing Jacob Dutton.
He Dropped Out of College to Pursue Acting
After graduating high school, Ford went on to attend Ripon College in Wisconsin. However, he dropped out before graduating to pursue acting.
Upon dropping out of college, he did some acting and summer stock before signing a Hollywood contract with Columbia and later Universal. However, after becoming discouraged by the roles he was receiving, he turned to carpentry.
Ford worked briefly in professional carpentry before returning to acting. He came back with the role of Bob Falfa in American Graffiti in 1973. He then hit it big by scoring the roles of Han Solo in Star Wars and Indiana Jones in Indiana Jones and the Raiders of the Lost Ark.
From there, Ford's acting career took off. He continued to land notable roles and quickly made a name for himself in Hollywood.
He is One of the Highest-Paid Actors in the World
Harrison Ford is one of the highest-paid actors in the world, with an estimated net worth of $300 million. He is currently the ninth highest-paid actor in Hollywood.
Ford's films have grossed over $5.4 billion in North America and more than $9.3 billion worldwide. He was once the highest-paid actor, and in 2001 the Guinness Book of Records named him the richest male actor.
He Owns a Ranch in Wyoming
Harrison Ford Owns an 800-acre ranch in Jackson Hole, Wyoming, along the Snake River. Nearly half of his ranch has been donated to a nature reserve.
Ford prefers the privacy and serenity of living on his ranch compared to the hustle and bustle of Los Angeles. He has owned his ranch since the 1980s and he enjoys being able to have a 'normal' life while living there.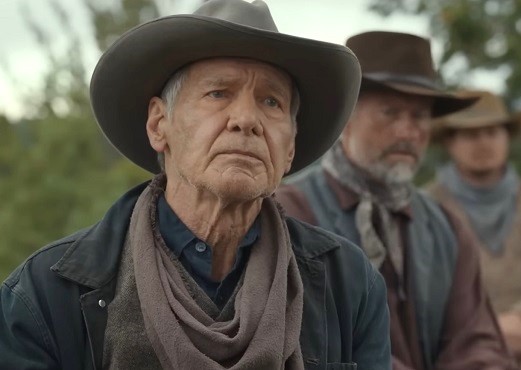 Ford and his wife split their time between their Wyoming ranch and their other home in the Brentwood neighborhood of Los Angeles.
He is Active in Environmental Issues
Ford deeply cares about the environment. He serves as the vice-chair of Conservation International, an American nonprofit environmental organization.
Ford has filmed environmental documentaries and has even lent his voice to public service messages for EarthShare, an American federation of environmental and conservation charities.
In 2019, Ford gave a speech United Nations' Climate Action Summit in New York regarding the destruction of the Amazon Rainforest.
He Has Received Lots of Recognition for His Work in the Entertainment Industry
Harrison Ford has starred in some of Hollywood's biggest hits. Since 1966, he has starred in over 60 movies.
Ford's work in the film industry has earned him a star on the Hollywood Walk of Fame. In 2000, he earned the AFI Life Achievement Award from the American Film Institute and in 2002 he received the Cecil B. DeMille Award.
In 2006, he received the Jules Verne Award and in 2007, he won the first Scream Awards for his many iconic roles, such as Indiana Jones and Han Solo.
He has gained much praise for his roles as Indiana Jones and Han Solo including winning the 1982 and 2016 Saturn Awards for Best Actor.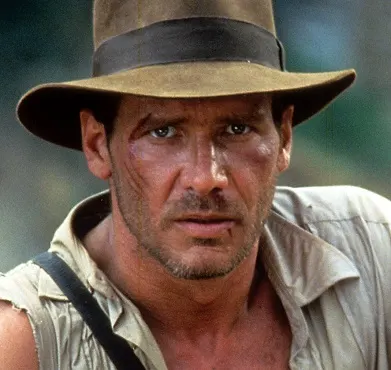 Other honors he has achieved include Honorary Cesar, the Kirk Douglas Award for Excellence in Film, the Box Office Star of the Century Award from the National Association of Theatre Owners and the Lifetime Achievement Award from the Locarno Film Festival.
He was even named People magazine's Sexiest Man Alive in 1998.
Also read: Who Plays John Dutton Sr in 1923? Meet James Badge Dale
Despite His Fame, He Prefers to Remain Private About His Personal Life
Undoubtedly, Harrison Ford is one of the most recognizable actors in film. However, despite his fame, he tends to remain private about his personal life.
He does not have a public Instagram or Twitter account and does not often share information about his family.
He is a Private Pilot
Harrison Ford is a private pilot and is licensed to fly both fixed-wing aircraft and helicopters. On multiple occasions, he has provided emergency helicopter services for local authorities in Wyoming, even rescuing hikers in a few instances.
Ford began flying in the 1960s and currently owns a Bonanza, Gulfstream IV, DeHavilland Beaver and Bell 407 helicopter. He often flies himself from his home in Wyoming to New York City.
Also read: Who Plays Spencer Dutton in 1923? Meet Brandon Sklenar
FAQs About Harrison Ford
Is Harrison Ford Married?
Harrison Ford is currently married to American actress Calista Flockhart, who is best known for her role in Ally McBeal (1997–2002). The couple married on June 15, 2010, in Santa Fe, New Mexico.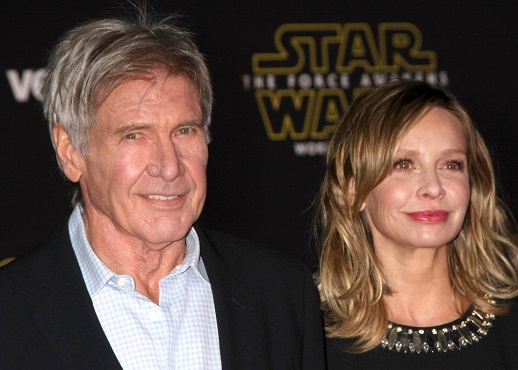 Ford had previously been married to American screenwriter Melissa Mathison from 1983 to 2004. Prior to that, he was married to Mary Marquardt from 1964 to 1979.
Also read: Who the 1923 Cast are Dating in Real-Life
Does Harrison Ford Have Children?
Harrison Ford has four biological children and one adopted child. His children are Willard Ford, Ben Ford, Malcolm Ford, Georgia Ford and Liam Flockhart.
Ford and his first wife Mary Marquardt had two children together, Willard and Ben. With his second wife, Melissa Mathison, Ford had Malcolm and Georgia.
After marrying Calista Flockhart, he adopted her son, Liam. Ford also has three grandchildren.
Is Harrison Ford in the MCU?
Harrison Ford is joining the MCU for his upcoming roles in Captain America: New World Order and Thunderbolts, both of which are set to come out in 2024. He will be taking on the role of Thaddeus "Thunderbolt" Ross in both films.
Also read: Where Is 1923 Filmed? All Known Filming Locations