This post may contain affiliate links. We earn from qualifying purchases. Learn More
Every year, thousands of Thoroughbred horses are born with the hopes of becoming the next best racehorse. However, only a handful of horses will leave a mark in racing history.
Many people have strong opinions on who the greatest racehorses in history are. Though views may differ, we have compiled this list based on records, notable wins, and the influence these horses have left on the racing industry.
Many other notable racehorses have also left a lasting impact, some of which are even more famous than the ones on the list. However, we are focusing on the best Thoroughbreds of all time in flat racing.
10. Affirmed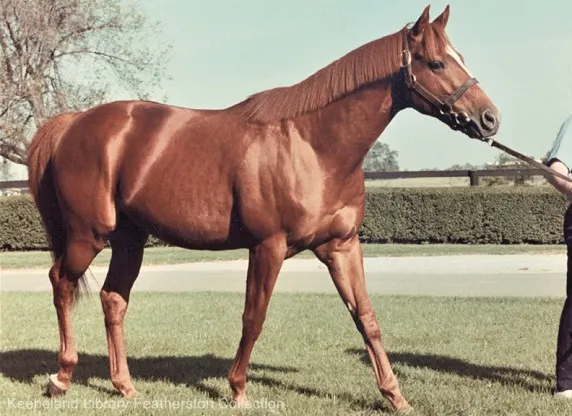 Affirmed was the last racehorse to win the Triple Crown for 37 years until American Pharoah rose to the occasion in 2015. During his career from 1977 to 1979, Affirmed won 22 of his 29 starts.
With a lineage of racing royalty, Affirmed was born on February 21, 1975, in Ocala, Florida. During his career, he had a famous rivalry with the talented Alydar, who he bested in all three Triple Crown races. His trainer, Laz Barrera, once said "Affirmed is greater than Secretariat, or any Triple Crown winner, because only Affirmed had to face Alydar."
Some of Affirmed's greatest wins include the 1978 Triple Crown, 1979 Santa Anita Handicap, and the 1979 Jockey Club Gold Cup.
During his career, he took home $2,393,818 in earnings and won the American Horse of the Year in 1978 and 1979. In 1980, he became a member of the United States Racing Hall of Fame.
9. Winx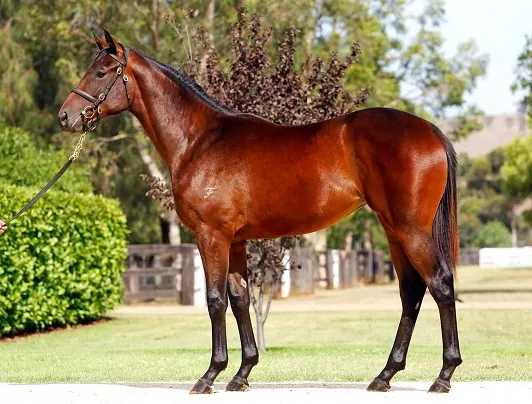 Winx is hands down one of the greatest Australian-bred racehorses of all time. The bay Thoroughbred mare won 37 of her 42 starts, including winning an impressive 33 races in a row. Of those 33 races she won in a row, 28 were Grade I races, which is a world record.
Winx was born on September 14, 2011, at Coolmore Farm located in Jerrys Plains, New South Wales, Australia. As a filly, she began her racing career in 2014 under the guidance of trainer Chris Waller.
During her career, she raked in earnings of $26,421,176, making her the all-time highest prizemoney earner in Australia.
Some of Winx's most notable wins include the 2017-2019 Queen Elizabeth Stakes, 2015-2018 W. S. Cox Plate, 2015 Epsom Handicap, 2015 Phar Lap Stakes, and the 2015 Queensland Oaks.
Winx has garnered numerous awards including 4x Australian Horse of the Year, 2018 World's Best Racehorse (tie). She is also a member of the Australian Racing Hall of Fame.
8. Kincsem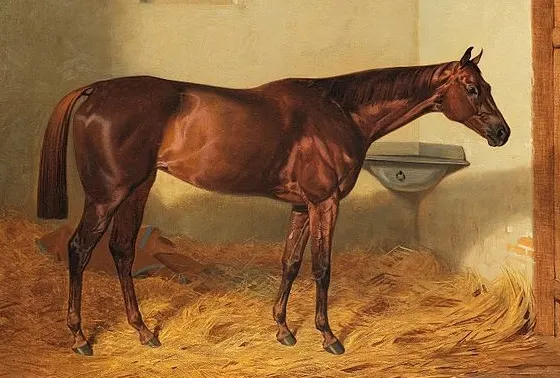 Kincsem may not be a name that everyone will recognize, but with a record of 54-0, you can't argue her greatness. Born on March 17, 1874, in Kisbér, Hungary, Kincsem has the longest undefeated record of any racehorse ever.
As a filly, she won races in Hungary, England, France, and Germany. Said to be a diva, the chestnut always traveled with a companion cat and only liked to eat at her home barn.
Some of Kincsem's most notable wins include the 1877 Hungarian Two Thousand Guineas, 1877-1879 Hungarian Autumn Oaks, 1878 Goodwood Cup, and the 1878 Grand Prix de Deauville. During her career, she won 199,754.50 fl, which is the equivalent of over $3 million today.
7. Seattle Slew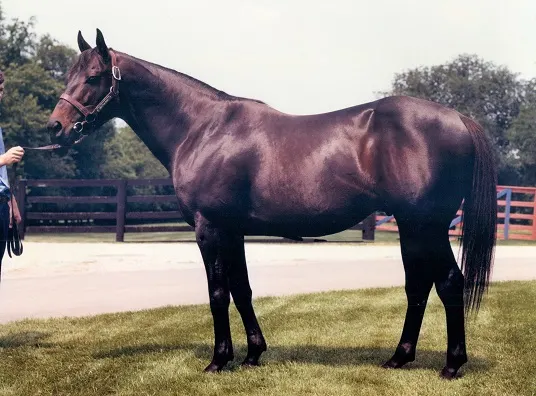 Seattle Slew is one of only two horses in history to be undefeated in his career at the time he won the Triple Crown. During his exceptional career from 1976 to 1978, the striking dark bay colt won 14 of his 17 starts.
Seattle Slew was born on February 15, 1974, in Lexington, Kentucky, and trained by Billy Turner and Douglas Peterson. Despite struggling with starts in training and a stall injury as a two-year-old, his career quickly took off. His talent quickly gained the attention of racing enthusiasts as he won some of the biggest races.
Seattle Slew's biggest wins include the Kentucky Derby, Preakness Stakes, and Belmont Stakes, earning him the title of 1977 Triple Crown champion. Seattle Slew also beat the 1978 Triple Crown Champion Affirmed in the 1978 Marlboro Cup Invitational Handicap. This is the only time two Triple Crown champions have faced off in a race.
Seattle Slew brought home earnings of $1,208,726. He won the 1977 American Horse of the Year. In 1981, became a member of the United States Racing Hall of Fame.
Also read: 10 Interesting Facts About Seattle Slew
6. Black Caviar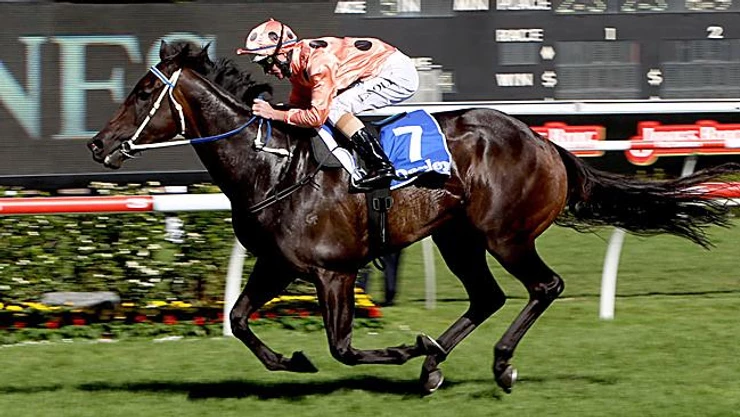 Another one of the greatest racehorses to grace Australia is Black Caviar. During her racing career from 2009-2013, she won all 25 of her starts.
The beautiful dark bay filly was born on August 18, 2006, at Gilgai Farm in Nagambie, Australia. Under the guidance of trainer Peter Moody, she began her career with a bang and never looked back. In fact, 60% of the races she won were Grade I races, a truly remarkable feat.
Some of Black Cavier's most notable wins include 2010, 2012 MVRC Australia Stakes, 2012 Diamond Jubilee Stakes, and the 2011-2013 VRC Lightning Stakes. She took home total earnings of $7,953,936 and won the Australian Racehorse of the Year three times.
Black Caviar also won numerous awards including 1st in World Thoroughbred Rankings in 2013 and 4x WTRR World Champion Sprinter.
5. Dr. Fager
Dr. Fager may not be a name that rings a bell when you think of racehorses. However, he had what many consider one of the greatest single racing seasons ever. He unfortunately never had a chance of winning the Triple Crown as he missed the Kentucky Derby due to sickness.
Dr. Fager was born on April 6, 1964, in Florida with a clubbed foot, but it never slowed him down. As a bay colt, he got his name from the neurosurgeon that saved the life of John Nerud, his trainer. During his career, Dr. Fager went on to win 18 of his 22 starts, earning $1,002,642.
During his career, Dr. Fager set many track records including the new world record in the mile at 1:32​1⁄5. His major wins include the 1967 Arlington Classic, the 1967 Hawthorne Gold Cup and the 1968 United Nations Handicap.
Dr. Fager was the 1968 American Horse of the Year, champion sprinter, champion turf male, and champion older male. He is the only horse in history to capture all four honors.
4. Kelso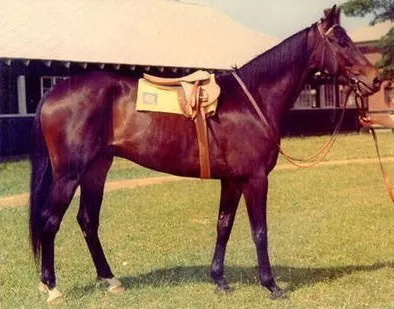 Truly one of a kind, Kelso defeated more champions and Hall of Fame racehorses than any other horse. He won 39 of his 63 starts, with 12 second-place finishes as well.
Kelso was born on April 4, 1957, at Claiborne Farm near Paris, Kentucky. Despite an undistinguished pedigree, his trainer, Dr. John Lee, saw potential in the dark bay colt. During his career, Kelso matched or broke a track record 10 times.
Some of Kelso's most notable wins include the 1960-1964 Jockey Club Gold Cup, 1963 Gulfstream Park Handicap, and 1964 Washington, D.C. International Stakes. He was a five-time winner of the American Horse of the Year from 1960-1964. In 1967, Kelso became a member of the United States Racing Hall of Fame.
3. Citation
As one of the greatest, Citation was the first horse ever to break the $1 million mark in earnings. Across his career from 1947-1951, the beautiful bay won 32 of his 45 starts.
Citation was born on April 11, 1945, at Calumet Farm in Lexington, Kentucky. During his three-year-old season, he had a stellar record of 19-1. His most momentous career achievement was winning the 1948 Triple Crown under the guidance of trainers Ben and Jimmy Jones.
Citation's legendary jockey, Eddie Arcaro, claimed he was the greatest horse he ever rode. Aside from his Triple Crown wins, other major victories included the 1948 American Derby, the 1951 Hollywood Gold Cup, and the 1951 American Handicap.
Citation won $1,085,760 in earnings during his career. He won many honors including the 1948 American Horse of the Year. In 1959, he became a member of the United States Racing Hall of Fame.
Also read: 10 Most Incredible Horse Races in History
2. Secretariat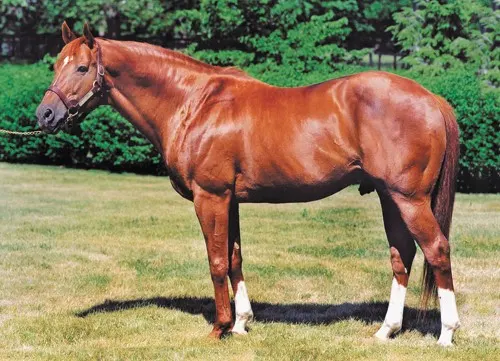 Many people argue the Secretariat is the greatest racehorse of all time and they wouldn't be wrong. During his incredible career from 1972 to 1973, he won 16 of his 21 starts.
Secretariat was born on March 30, 1970, in Caroline County, Virginia. Affectionately known as Big Red, Secretariat had fans all across America.
The chestnut colt not only won the 1973 Triple Crown, but did so by setting record times. These records still stand today in the Kentucky Derby, Preakness Stakes, and Belmont Stakes. On top of all of this, he won the Belmont Stakes by an astounding 31 lengths with jockey Ron Turcotte.
Secretariat won other notable races including the 1973 Arlington Invitational and Marlboro Cup under trainer Lucien Laurin. During his carer, he won the 1972 and 1973 Horse of the Year titles, along with five Eclipse Awards.
Secretariat's secret to success was his oversized heart, which came in weighing 21 to 22 pounds. He topped off his career with $1,316,808 in earnings.
Also read: 8 Facts You Didn't Know About Secretariat
1. Man o' War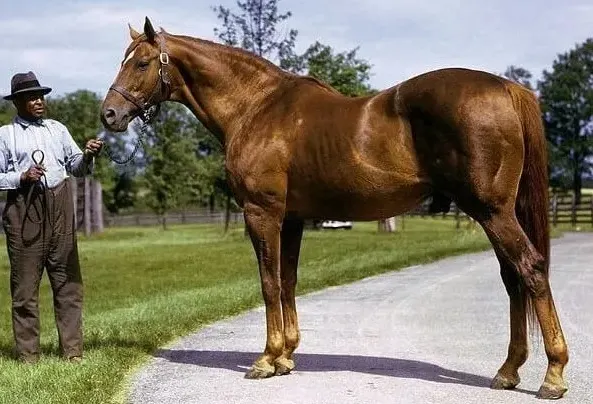 Many experts agree that Man o' War is the best racehorse in history. The fiery chestnut won 20 of his 21 starts during his career from 1919-1920, a truly impressive feat.
Man o' War was born on March 29, 1917, at Nursery Stud, near Lexington, Kentucky. Adored by his fans, he gained the nickname Big Red. Man o' War won the 1920 Preakness and Belmont Stakes. However, he did not race in the Kentucky Derby, meaning he never had the opportunity to win the Triple Crown.
Man o' War's only loss ever came from a colt fittingly enough named Upset at Saratoga Race Course. The race itself proved to be controversial, as Man o' War came in narrowly behind Upset after a start that many said was unfair.
Man o' War's other notable wins include the 1919 Keene Memorial Stakes, 1919 Tremont Stakes, and the 1920 Jockey Club Gold Cup. He even set a world record by winning a race by a remarkable 100 lengths. Man o' War made $249,465 in earnings and won American Horse of the Year Man in 1920.
In 1957, he became a member of the U.S. Racing Hall of Fame. Man o' War's legendary career earned him the number one spot on Blood-Horse magazine's greatest racehorses of the 20th century.
Also read: 8 Interesting Facts About Man o War