This post may contain affiliate links. We earn from qualifying purchases. Learn More
Gil Birmingham has been a part of the large, talented Yellowstone family since the TV show's season one.
Gil Birmingham plays the role of Thomas Rainwater, the chief of the Broken Rock Indian Reservation and a wealthy casino mogul who owns the Grey Wolf Peak Casino and the Painted Horse Casino.
Rainwater endeavors to reclaim the iconic Yellowstone Ranch, which he believes the Duttons stole from his ancestors centuries ago.
Unfortunately for him, John has proved quite formidable, making it tricky for his efforts to bear any fruits.
Rainwater also fights other enemies threatening the growth of his community and businesses, including Caroline Warner's Market Equities.
Gil Birmingham is an American actor born to a Comanche father and a Spanish mother in San Antonio, Texas, on July 13, 1953. He is 6ft 2 (1.88 m) in height and attended the University of Southern California where he obtained a bachelor's degree in science.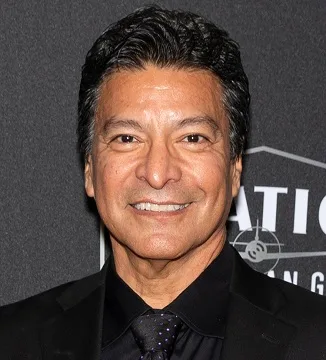 Birmingham was discovered in the 1980s. Landing roles in various movies and TV shows has enabled him to amass millions and build a massive fanbase comprising film geeks worldwide.
Notable Gil Birmingham Movies and Series
Le Jaguar (1996) as Bodyguard of Kumare
The Legend of Calamity Jane (1997) as Additional voices
Into the West (2005) as Older Dogstar
Twilight (2008) as Billy Black
Love Ranch (2010) as Sheriff Johnny Cortez
Banshee (2014) as George Hunter
House of Cards (2014) as Daniel Lanagin
Siren (2016)
Hell or High Water (2016) as Alberto Parker
Wind River (2017) as Martin Hanson
Yellowstone (2018-present) as Thomas Rainwater
Pieces of Her (2021) as Charlie Bass
Under the Banner of Heaven (2022) as Bill Taba
10 Facts about Gil Birmingham
He Had a Difficult Childhood
Birmingham has confessed to having a rough childhood. His dad's military career made them move around a lot, so making lasting friendships was a hassle.
In addition, his parents weren't as forthcoming, nurturing and understanding as he would have wanted. So, when he found himself in trouble at home, he preferred running away to waiting for their reactions.
"When I was young, I ran away from home about six or seven times. And the court always just returned me back to my parents. And I remember one time in particular, when I was getting less and less able to tolerate things at home, I ran away." Birmingham told the Cowboys & Indians.
The Yellowstone actor also told the magazine that he was only able to go to college because a school counsellor chose to help him out.
"I was lucky enough to encounter a school counselor about the age of 18 who said, 'We'll provide housing for you, you know? And you can go to college.' And that changed my life." Birmingham revealed.
Also read: Why is Kevin Costner's Voice So Raspy in Yellowstone?
He's the Eldest Sibling
Birmingham is the oldest of 5 siblings. Nothing more is known about his folks, and he's done a good job of keeping them out of the limelight.
It's unclear if Birmingham is close with his family. He left home in his teens, so they probably didn't spend a lot of time together in his youth.
He's Has Many Talents
Birmingham's first interest was music. When he was younger, he expressed himself by playing the guitar and truly enjoyed it.
Music played a huge role in his acting career, although he never pursued it professionally.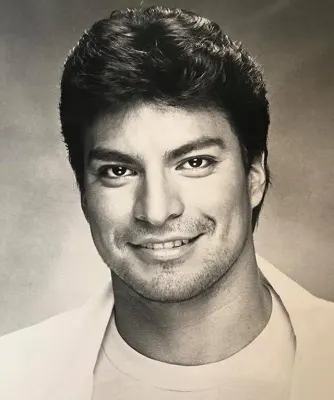 In 1982, Birmingham was featured in Diana Ross' "Muscles" music video. At the time, he was also a passionate bodybuilder.
The video helped him land the opportunity to appear in the legendary musician's video since he was discovered in a gym that Arnold Schwarzenegger frequented.
Nevertheless, the young, muscular, shirtless Birmingham had a great time on set and yearned to enjoy more similar experiences, pushing him to consider acting as a career.
He Never Dreamed of Becoming an Actor
Birmingham never thought dominating Hollywood was in the cards for him. He started out as a petrochemical engineer earning a steady income but was perpetually dissatisfied.
Although he knew he had to look for something more interesting to do with his life, he never thought acting would be it.
In the early 1980s, Birmingham's girlfriend left Hawaii to build her career as an actress in Los Angeles. She started taking acting classes and thought it'd be better if her boyfriend accompanied him. When she voiced her desire, he decided to give it a shot since he didn't have anything more exciting to do.
"And I said, 'Hey, I don't know. I don't really have a direction going right now — let's see what this acting thing's about.'" He told Cowboys & Indians magazine.
Also read: 20 Best Yellowstone Characters Ranked by Fans
He's worked with Taylor Sheridan on Several Projects
Taylor Sheridan has been pivotal in Birmingham's career as they've worked together several times besides on Yellowstone.
In 2017, he starred in Sheridan's neo-Western crime movie Wind River as Martin Hanson alongside Jeremy Renner.
The previous year, Birmingham starred in Sheridan's Hell or High Water, playing the role of Texas Ranger Alberto Parker. The film was a tremendous success as it grossed $37.9M on a $12M budget.
The American Film Institute even named it as one of the top ten movies in 2016, and it bagged four Oscar nominations.
Also read: Who Plays Monica Dutton on Yellowstone? Meet Kelsey Asbille
He Fights for Native American Rights
Like his character Thomas Rainwater, Gil Birmingham has always been passionate about fighting for the rights of the Native Americans. He leverages his social media accounts, mainly Twitter and Instagram, to advocate for their welfare, and spread awareness about the issues affecting them, including killings.
According to Hispanic Network Magazine, Birmingham told IndianCountryToday.com he's always felt the need to represent indigenous people and showcase their progress.
"I feel a responsibility to represent a Native character who has that strength and determination," Birmingham said.
"that all of our ancestors, that survived what they have survived, and then to put in the context of a contemporary piece with that soul to come to it, and based on trying to do everything that he can for his people, for his rez." He added
He's a Voice Actor
Most people know Birmingham for his incredible performances in creations such as the Twilight Saga movies, Siren, House of Cards, Animal Kingdom, and Yellowstone. But did you also know he's among the most talented voice actors in the house?
In 1999, he voiced the character of Ghostalker in the war-themed video game Command & Conquer: Tiberian Sun.
In addition, he's played voice roles in several animated films and series, including Nickelodeon's The Wild Thornberries, Gore Verbinski's Rango, and Gangster Production's The Legend of Calamity Jane.
Also read: Who Plays Angela Blue Thunder on Yellowstone? Meet Q'orianka Kilcher
He's an Award-Winning Actor
Several months ago, the New York Times said, "Gil Birmingham Took the Road Less Traveled" since we don't have many successful Native actors yet, and it has paid off.
His almost four-decade-old acting career has seen him bag some prestigious awards.
These include the Sundance International Filmmaker's Award in 2001 for his lead role in The Doe Boy, American Indian LA Film, a Television Award (2005) for his role as Sam in Dreamkeeper and an American Indian Movie Award (Best Actor) in 2016 for his role as T.B. Thompson in Te Ata.
Below is a great video of Gil Birmingham talking about his character Thomas Rainwater:
Frequently Asked Questions about Gil Birmingham
How much is Gil Birmingham net worth?
According to Looper, Gil Birmingham's estimated net worth of $185 million.
Was Gil Birmingham an engineer?
Gil Birmingham worked as a petrochemical engineer before fully immersing himself in the acting world.
Who is Gil Birmingham dating?
As of this writing, Gil Birmingham hasn't publicly admitted to dating anyone. Fans speculate he's single.
Also read: Who the Yellowstone Actors Are Dating in Real-Life