This post may contain affiliate links. We earn from qualifying purchases. Learn More
Are you on the hunt for the perfect gift for the horse lover in your life? Look no further! We've carefully curated a list of exceptional horse gift ideas that will delight and inspire equestrians of all ages and backgrounds.
Our guide features a wide range of unique and heartfelt presents, including custom art, stylish accessories, engaging books, and unforgettable experiences that cater to every horse enthusiast's interests and passions.
No matter the occasion—birthdays, holidays, or just because—our selection offers something special to celebrate the enduring bond between humans and these majestic animals.
Dive into our equestrian gift guide and discover the ideal present that will bring joy to the horse lover you cherish.
1. Horse Scented Candle Set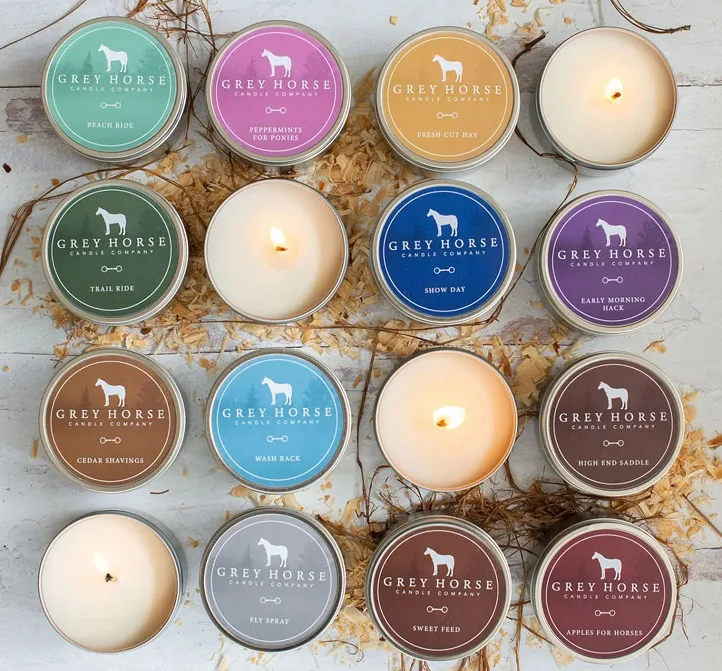 Create a cozy ambiance with these hand-poured, all-natural soy candles in equestrian-inspired fragrances. These candles are a great conversation starter and ideal for lighting on a cold Christmas evening.
2. Horse Breeds Poster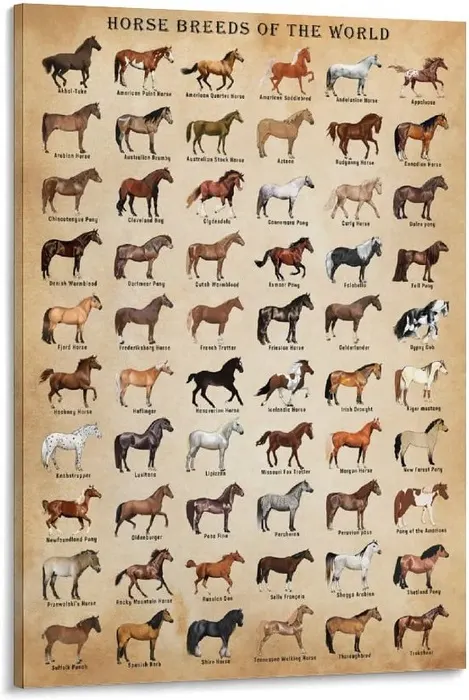 Showcasing 60 different horse breeds, this poster is a fun conversation starter and educational tool for younger horse lovers.
3. Custom Horse Hair Bracelet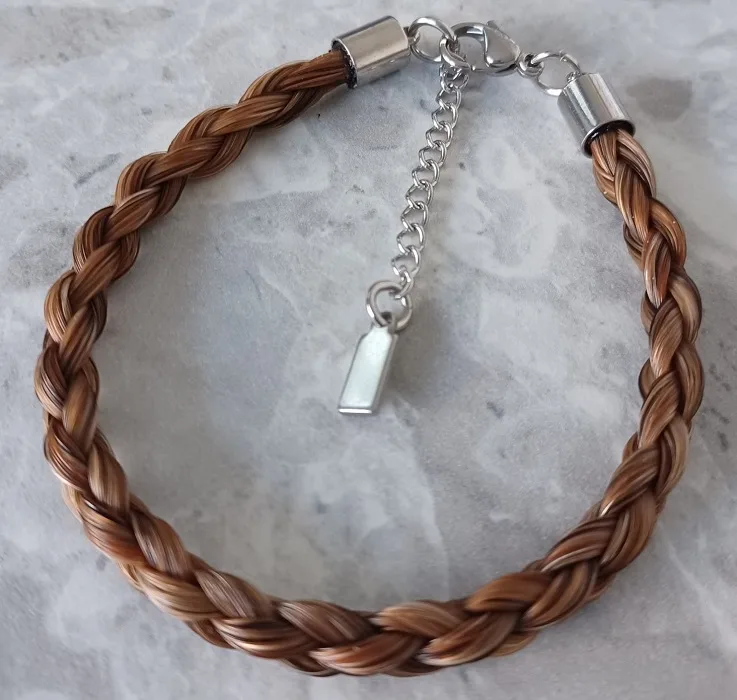 Gift a truly unique and sentimental piece of jewelry with a personalized horse hair bracelet, handcrafted using a small amount of your own horse's tail.
This bespoke bracelet features four strands of horse hair, intricately woven into a round braid, creating a stunning and meaningful accessory that celebrates the special bond between horse and rider.
4. Solid Milk Chocolate Gag Gift
Enjoy a laugh with this humorous solid milk chocolate gag gift resembling horse droppings. Perfect for horse lovers with a sense of humor, this delectable treat brings surprise and sweetness.
5. Horse Coffee Mug
Celebrate a passion for horses and coffee with this charming horse-strength coffee mug. The playful design and high-quality ceramic make it a fun mug for an equestrian to use while enjoying their favorite hot beverages.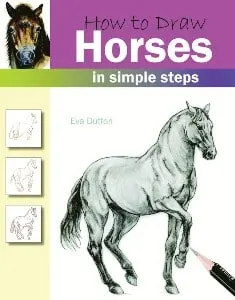 With detailed step-by-step directions, this practical book can help anyone learn to draw horses. Even beginners can find success drawing horses thanks to detailed instructions.
Throughout the 32 pages, there are beautiful horses in different poses. The book includes 28 different horse breeds, which provides an excellent variation of what you can draw.
7. Pivo Pod: Smart Motion Tracking Device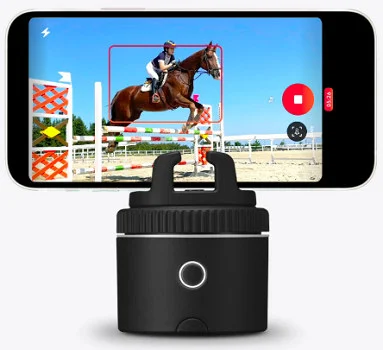 Help the horse lover in your life elevate their riding skills with the Pivo Max, an advanced, AI-powered equestrian training tool. The Pivo Max's cutting-edge technology automatically follows the rider and horse as they move around the arena, ensuring they stay in frame while recording.
The Pivo Max is a game-changer for equestrians looking to enhance their training experience and achieve their riding goals.
8. Custom Stable Door Name Plate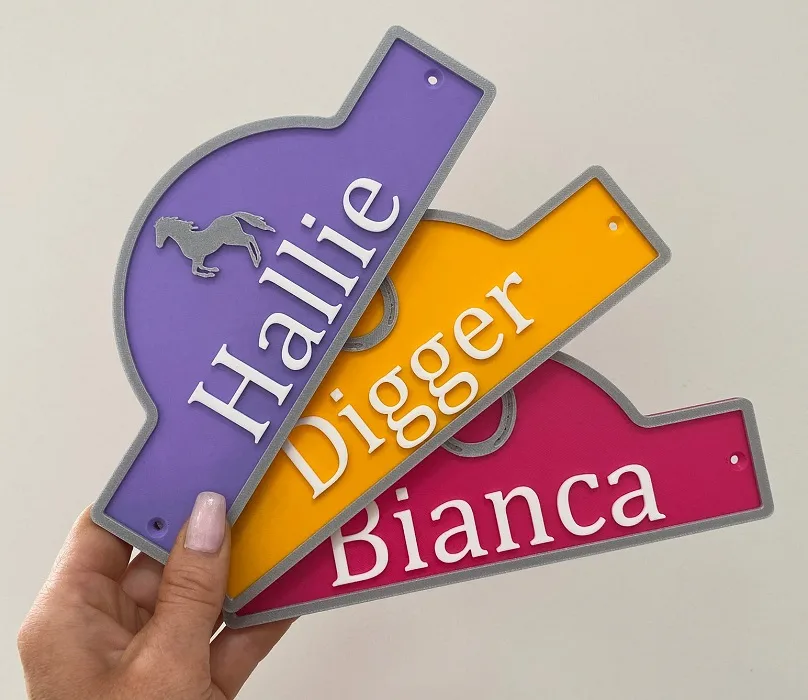 This bespoke stable door name plate adds a touch of personalization and flair to any horse's home. With various charming motifs to choose from, this gift is an ideal way to celebrate the unique personality of a beloved equine companion.
9. Custom Horse Portrait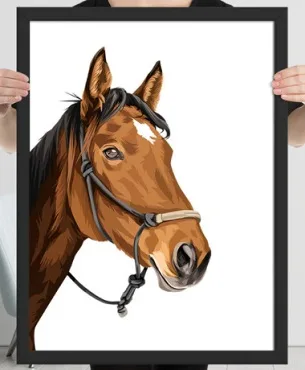 Immortalize a cherished equine companion with a stunning custom horse portrait. Painted by a talented artist, this masterpiece will be a treasured keepsake and a timeless addition to any horse lover's collection.
10. Galloping Horse Fleece Blanket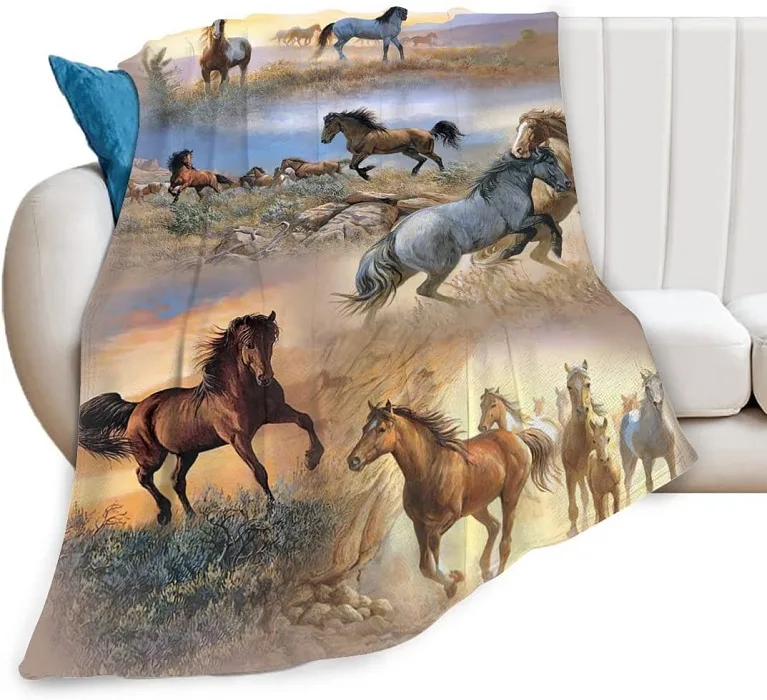 Cozy up with this galloping horse fleece blanket, featuring a beautiful design that captures the essence of freedom and grace. Lightweight and soft, it's perfect for snuggling up on chilly nights or adding a touch of equestrian charm to any room.
11. Horse Speak: An Equine-Human Translation Book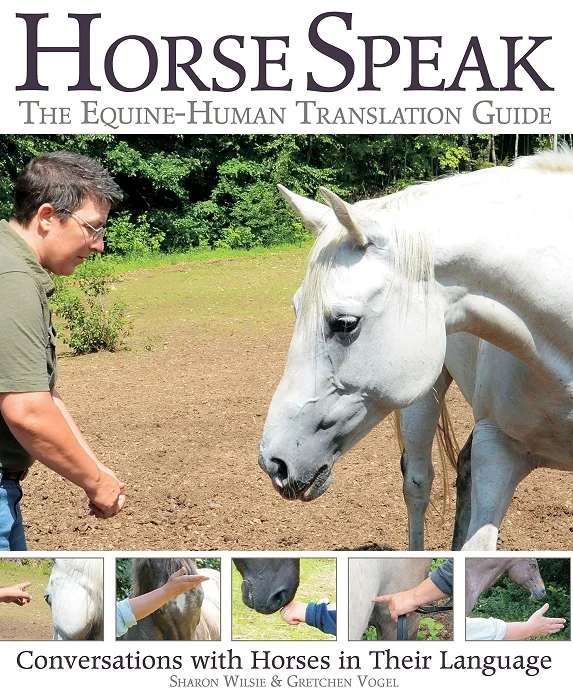 Gift the horse lover in your life with this insightful book that delves into the world of equine communication. "Horse Speak" offers practical tips and techniques for understanding and effectively communicating with horses, strengthening the bond between human and horse.
12. Equestrian Gift Box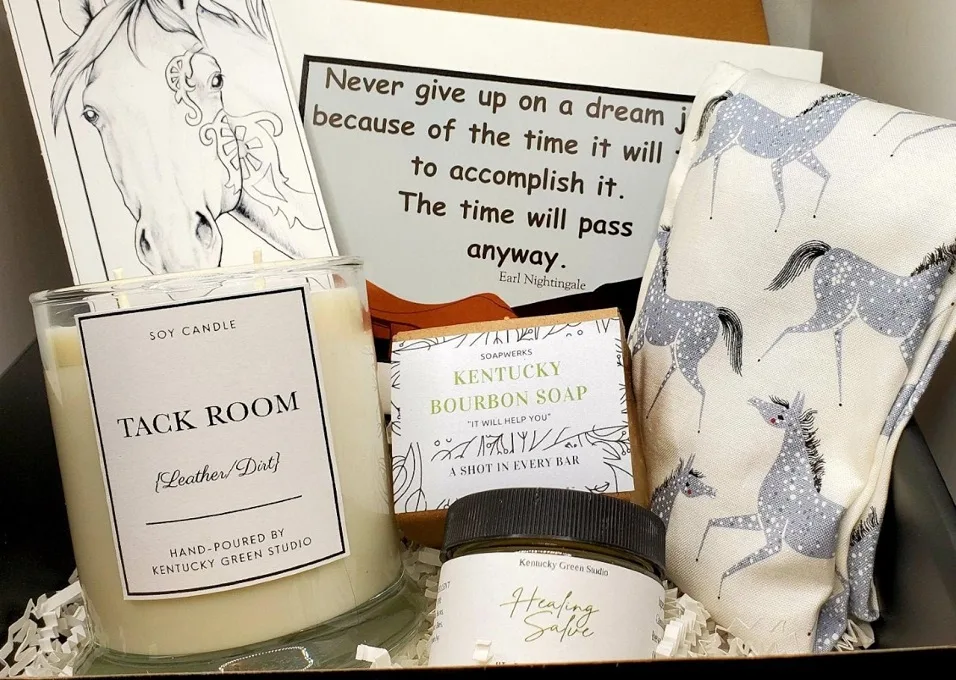 Treat the horse lover in your life to a monthly surprise with a horse-themed subscription box. Filled with an assortment of equestrian goodies like grooming products, riding accessories, and horse-themed merchandise, these boxes provide a delightful assortment of items for both horse and rider.
13. Premium Horse Riding Gloves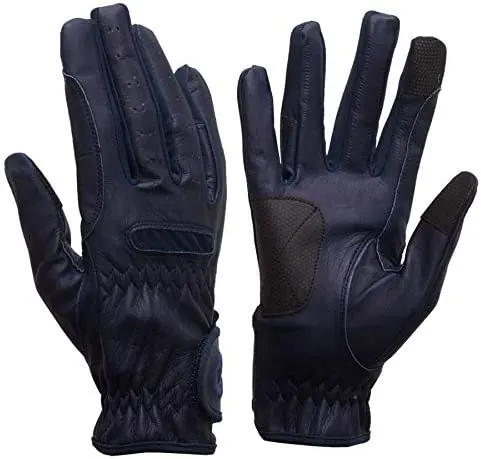 These premium horse riding gloves boast a combination of style, comfort, and functionality. Their design ensures excellent grip, flexibility, and breathability, making them an indispensable accessory for equestrians of all levels.
14. For Horse-Crazy Girls Only Book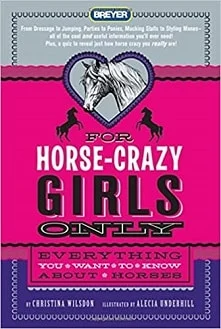 This comprehensive book is the perfect gift for a little horse-crazy girl who wants to know all about horses. Learn everything from the different breeds of horses, a horse's anatomy, and quirky facts that make horses so awesome.
This book is educational and comes with horse-themed party ideas and suggestions for the best horse movies to watch. Fun quizzes, trivia, and horse jokes will engage readers of all ages.
15. Horse-Opoly Board Game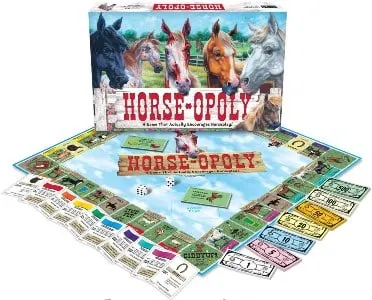 An activity the whole family can enjoy, Horse-Opoly is a property trading game made for horse lovers. This fast-paced game encourages horseplay that you won't forget.
Throughout the game, you can buy your favorite horses, collect hay bales, and trade them for your dream barn. Be careful to look out for farrier fees, bucking broncos, and the dreaded trailer!
The game also teaches you many interesting facts about horses, making this a fitting gift for equine enthusiasts of all ages.
Interested in board games? See our list of the best horse board games.
16. Wonderful World of Horses Coloring Book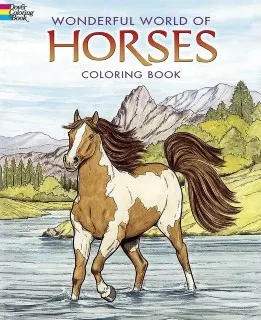 Whether young or old, one can still enjoy a good coloring book. This fun coloring book allows imaginations to run wild, with 30 stunning horses.
From wild horses to show horses, the illustrations capture the grace and power of the equine species. It is a pleasant way to relax and unwind while creating a masterpiece.
17. Beautiful Handmade Horse Sign
Add a touch of charm and personality to any space with a beautiful handmade horse sign. This lovingly crafted wooden sign features an inspiring quote that perfectly captures the sentiment that life is better with horses.
18. Horse-Inspired Jewelry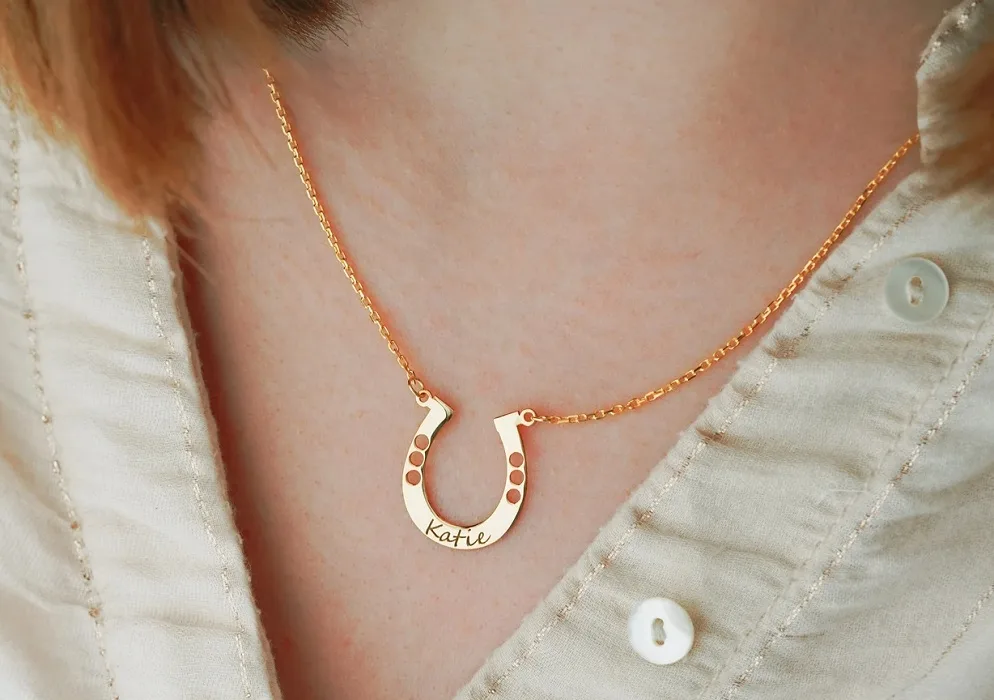 Gift a piece of elegant equestrian-inspired jewelry to add a touch of sophistication to any horse lover's ensemble. From necklaces and bracelets to earrings and rings, there's a wide variety of beautiful, horse-themed jewelry to choose from.
19. Latest GoPro Camera
Capture every exhilarating moment of a ride with the latest GoPro camera. With its compact design, exceptional image quality, and durability, this versatile action camera is perfect for equestrians looking to document their adventures on horseback.
The GoPro's wide range of mounting options allows for creative angles and unique perspectives, making it an exciting and practical gift for any horse enthusiast.
20. Personalized Phone Case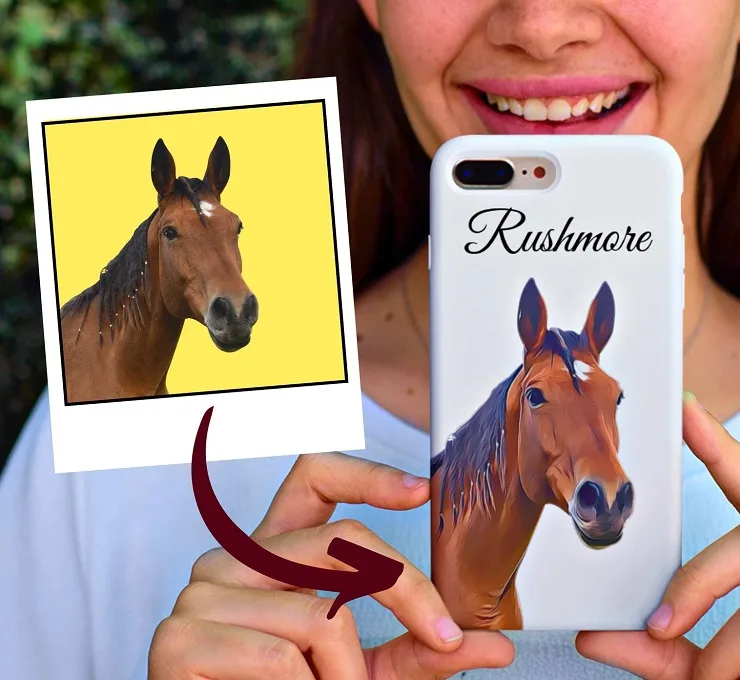 Protect and personalize a horse lover's phone with a custom horse portrait phone case. This beautifully designed case showcases a hand-drawn portrait of their beloved horse, turning their phone into a unique and cherished accessory. The only issue is getting a photo of the horse without them suspecting anything!
21. Horse Throw Pillow Covers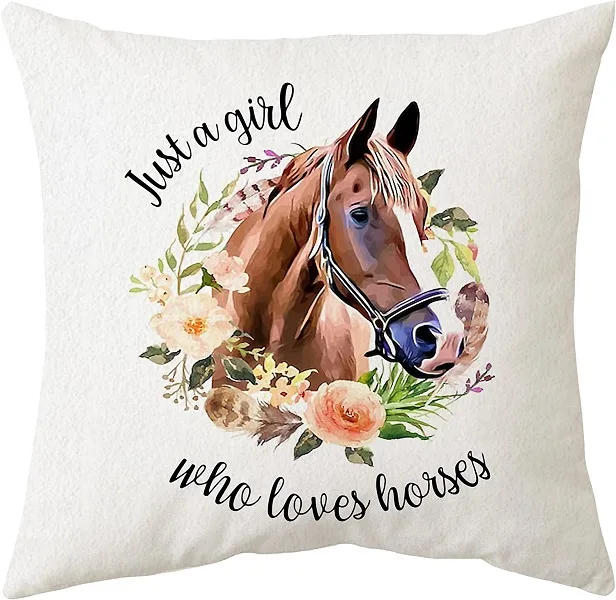 Add a touch of equestrian charm to any living space with these beautiful horse-themed throw pillows. Featuring various designs, from stunning photography to artistic illustrations, these pillows make an eye-catching and cozy addition to any horse lover's home.
22. Funny Horse T-Shirt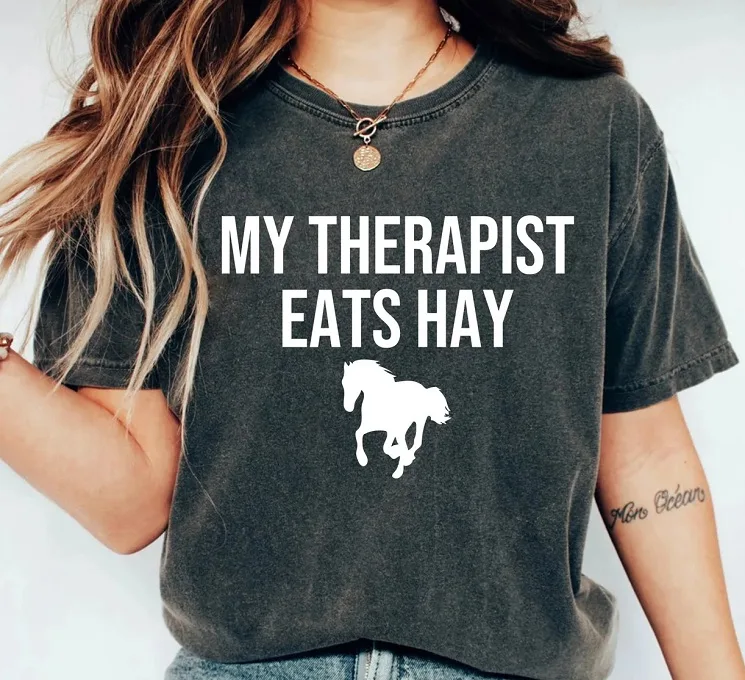 Celebrate a love for horses in style with this trendy horse-themed shirt for women. Featuring a unique and eye-catching design, this comfortable and fashionable top is a perfect gift for equestrian enthusiasts to showcase their passion.
23. Personalised Horse Water Bottle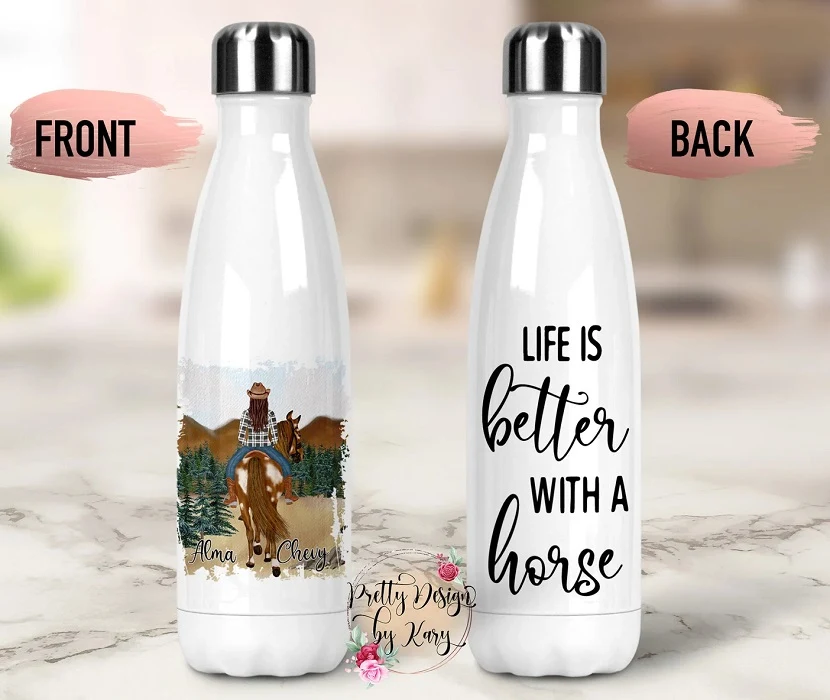 Stay hydrated in style with this personalized horse water bottle, perfect for equestrian enthusiasts. Featuring a beautiful horse design on the front and a quote on the back, the front design can be customized for various rider and horse looks.
24. Rustic Hanging Horseshoe
Celebrate their love for horses with this personalized Rustic Hanging Horseshoe decor, featuring light purple beading, Tibetan-style silver accents, and a colorful cheetah ribbon. You can customize it with their horse's name too.
25. Pay For An Equestrian Activity
Treat them to a thrilling day at a horse show, a Professional equine photography session, or pay for horse riding lessons. rodeo, or racing event, where they can witness the excitement of equestrian sports up close.
An equine photography session will capture the special bond between rider and horse, creating beautiful images that will be cherished forever.
Also, whether they're a beginner or a seasoned rider, horse lessons are a valuable gift that allows them to grow, learn, and build their connection with these majestic animals.
In conclusion, finding the perfect gift for a horse lover has never been easier with our comprehensive list of horse-themed items. Whether it's for a birthday, holiday, or to show your appreciation, these gift ideas cater to a range of interests and budgets, ensuring you find something that captures the spirit of your horse-loving friend or family member.