This post may contain affiliate links. We earn from qualifying purchases. Learn More
Out of all the horses George Washington owned, Nelson was one of his favorites. Described as a "splendid charger," Nelson was a striking chestnut colored horse with a white blaze and white legs.
Nelson was George Washington's horse throughout the Revolutionary War. The brave chestnut safely carried the first president during many battles throughout the war.
Nelson proved to be a trusty companion for George Washington and played his small part in winning independence from Britain.
Here are 5 Facts About George Washington's Horse, Nelson:
Nelson Was Given To George Washington as a Gift
George Washington received Nelson as a gift from fellow Virginian, Thomas Nelson. Nelson had heard George Washington was having trouble finding a replacement horse, so he sent the chestnut over as a gift.
In return, he named the horse Nelson after his generous friend. Nelson the horse was born around 1763, making him 15 years old when the general received him.
Nelson Was a Very Calm Horse
Nelson was George Washington's preferred mount during the war because he was so bombproof. Unlike his other horse at the time, Blueskin, Nelson was less skittish to cannon fire during the battle.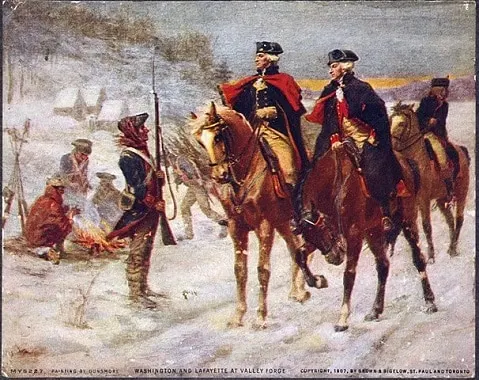 Nelson was known to be a brave and loyal horse during the war. George Washington even rode the trusty chestnut when the British army surrendered under the direction of Lord Cornwallis at Yorktown, Virginia in 1781.
Though in paintings Washington is often depicted riding Blueskin into battle, he more often rode Nelson.
After the War Nelson Was Retired to Mount Vernon Estate
After serving as George Washington's primary mount during the war, Nelson, along with Blueskin, were retired to Mount Vernon Estate. He lived out his days at the stable and paddock at Mansion House Farm at Mount Vernon Estate.
It was said that after the war, Nelson was no longer ridden and was treated like a pampered celebrity.
According to a foreign visitor who stopped by the estate two years after the war, Nelson and Blueskin were "feed away at their ease for their past services".
As the pasture the horses were kept in was close to the house, they often received carrots, apples, and sugar cubes from visitors. The two horses had a wonderful retirement in thanks for their service.
Nelson Had a Strong Bond With Washington
According to those close to the two, George Washington and Nelson had a close bond. After the war, Nelson would excitingly greet the president every time he saw him.
It was said that George Washington would walk around his estate, stopping at Nelson's paddock "when the old war-horse would run, neighing, to the fence, proud to be caressed by the great master's hands." The two clearly cared for each other after all their years together.
Nelson Lived to an Old Age, Especially For the Time
Nelson passed away at the age of 27 at the beautiful Mount Vernon Estate. This is considered especially old for the time, as they didn't have close to the veterinarian care and knowledge we have available today.
The news of Nelson's passing was given to George Washington during the Christmas season of 1790.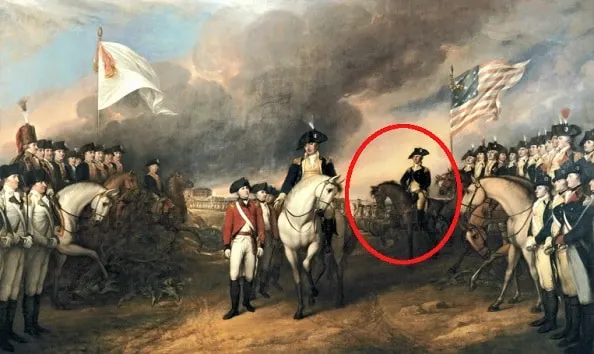 Was George Washington a Good Rider?
George Washington was considered to be a great rider and passionate horse owner. He started riding from a young age, learning from his mother how to carefully manage and train horses.
According to Thomas Jefferson, Washington was "the best horseman of his age and the most graceful figure that could be seen on horseback".
Frenchman Marquis de Chastellux said that the president was "a very excellent and bold horseman, leaping the highest fences, and going extremely quick, without standing upon his stirrups, bearing on the bridle, or letting his horse run wild."
What Color Was George Washington's Horse Blueskin?
Blueskin was a gray stallion that was one of Washington's war horses. He was a half-Arabian out of the stallion Ranger, also known as Lindsay's Arabian, who was said to be from the Sultan of Morrocco.
Blueskin was given to Washington as a gift from Colonel Benjamin Tasker Dulany. Washington is often seen with Blueskin in many portraits.
What Were the Names of George Washington's Two Favorite Horses?
The names of George Washington's two favorite horses were Nelson and Buckskin. Both horses carried him throughout the revolutionary war and held a special place in George Washington's heart.