Our readers support us. This post may contain affiliate links. We earn from qualifying purchases. Learn More
Free Rein (2017-2019) is a coming-of-age drama series about friendship, romance, rivalry, and horses. It's set on a picturesque island off the coast of England with beautiful sandy beaches and lush greenery as far as the eye can see.
Included in our list of the best horse TV shows, there are currently three seasons and two feature-length episodes of the show available to Netflix subscribers.
Part of the reason Free Rein is so popular worldwide is its brilliant casting. Although they didn't know the first thing about horses, by the end of the show the actors became attached to their equine co-stars.
In this article, you'll get to know the core actors of Free Rein who have worked so hard to bring the show to life!
Jaylen Barron (Zoe Phillips)
Jaylen Barron is the face of the show's lead character Zoe Phillips. Zoe is a teenage girl from Los Angeles who visits her grandfather in Britain with her mother and sister. However, little did she know that a whole new world of horses, friendship, and romance is awaiting her upon arrival.
Jaylen Barron grew up in La Puente, Southern California, and was a year into college when she became a full-time actress.
Other than Free Rein, she has starred in the TV shows Good Luck Charlie (2010-2014), Shameless (2011-2021), See Dad Run (2012-2014), 9-1-1 (2018- ), and Blindspotting (2021- ).
According to the actress, her favorite part of working on Free Rein was being around animals, especially horses. She would like to try out directing, producing, and writing for film in the future.
Also read: 10 Facts & FAQs About Jaylen Barron
Kerry Ingram (Rebecca 'Becky' Sidebottom)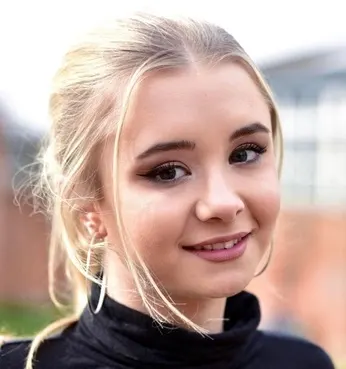 Becky, as everyone calls her, is Zoe and Jade's best friend in Free Rein. Like her companions, she spends every minute of her free time at Bright Fields Stables that has become her home away from home. Together with her younger brother Ben, Becky owns a black and white Gypsy Cob called Bob.
Kerry Ingram, who portrays Becky in Free Rein, is an English actress of Maltese descent. In 2013, she appeared as Shireen Baratheon in Game of Thrones (2011-2019), a role she played for three years.
Before her debut on the big screen, Ingram played the lead role in the Royal Shakespeare Company's Matilda the Musical. For her performance, she received an Olivier Award for "Best Actress in a Musical".
Manpreet Bambra (Jade Gill)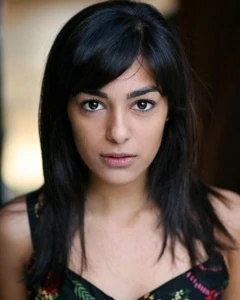 In Free Rein, Jade is a talented rider and best friend to Zoe and Becky. In the final season, she successfully completes a horse project for which she receives an honorary letter from David Attenborough.
Behind Jade's calm and composed character is Engish actress Manpreet Bambra. She's best known for her role as Katie Lord in the fantasy drama Wizards vs Aliens (2012-2014) as well as her portrayal of Jade in Free Rein.
Bambra first took an interest in acting at her school when she was offered acting classes. She was later accepted to the National Youth Theatre and made her acting debut in 2009, appearing in Our Time Alone's. Bambra also earned a Master's degree in Cosmetic Science from the London College of Fashion.
Also read: 7 Interesting Facts You Didn't Know About Free Rein
Freddy Carter (Peter 'Pin' Hawthorne)
Pin is the ever-mysterious stable boy who works at Bright Fields and rides a horse named Elvis. In the Season 2 finale, we find out that he is a duke and the new owner of Raven and Bright Fields. Throughout the series, Pin has an on-and-off relationship with Zoe.
Freddy Carter is an English actor and director known for his roles in Shadow and Bone (2021- ) and Free Rein. As a child, he moved around a lot due to his father's military commitments. After school, he trained to become an actor at the Oxford School of Drama, where he graduated in 2015.
Carter's first movie appearance was in the superhero film Wonder Woman (2017). In 2019, he wrote and directed his own short film about mending broken hearts, titled No. 89.
Céline Buckens (Amelia 'Mia' MacDonald)
At the start of the series, Mia makes an impression as a typical mean and rich girl who always stirs the pot. However, as we get to know her past and family history, she becomes increasingly relatable. Mia owns a beautiful show jumper called Firefly and has a romantic history with Marcus.
Céline Buckens is a Belgian-British actress who landed her first major role when she was only 14. Buckens was cast as "Emilie" in the Steven Spielberg film War Horse (2011), after which she became a successful actress.
She was studying History at the London School of Economics and Political Science while working on Free Rein at the same time.
In 2021, she directed her first short film Prangover and received an award for "Best Director" at the 2021 North East International Film Festival.
Bruce Herbelin-Earle (Marcus Greenbridge)
Marcus is the handsome cousin of Sam and a popular rider at Bright Fields. At the end of Season 1, he leaves the island to train at a prestigious riding academy. However, he soon returns to Bright Fields where he gets romantically involved with Zoe and later Mia.
Portraying Marcus in Free Rein is English-French actor and model Bruce Herbelin-Earle. At the age of 16, he went for his first audition that didn't lead to a role but earned him an agent. In 2018, he was the executive producer as well as an actor in the short film Wretched Things.
As part of his audition for the role of Marcus, Earle had to ride a horse, which he said was a "terrifying" experience.
Besides Free Rein, his major appearances were in the drama series Casualty and the miniseries 15 Days (2019).
If you're a Free Rein fan, test your knowledge now with our fun Free Rein Quiz!