This post may contain affiliate links. We earn from qualifying purchases. Learn More
Forrie J. Smith, a seasoned actor who has gained significant recognition for his role in the hit television series Yellowstone, is a unique presence in the world of film and television.
His transition from a real-life rodeo cowboy to a respected actor is a testament to his talent, dedication, and deep understanding of the Western lifestyle.
Known for his compelling performances, Smith brings a level of authenticity to his roles, particularly in Yellowstone, that sets him apart in the industry.
We delve into the life and career of Forrie J. Smith, exploring his journey in the acting world, his notable roles, and his significant contributions to the depiction of the modern cowboy on screen.
Who is Forrie J Smith?
Forrie J. Smith is an American actor best known for his role as Lloyd Pierce in the popular television series Yellowstone. Born on March 29, 1959, in Helena, Montana, Smith has a background in rodeo, which lends authenticity to his portrayal of the cowboy lifestyle on screen.
| | |
| --- | --- |
| Born: | March 9, 1959, Helena, Montana |
| Nationality: | American |
| Age: | 64 |
| Social Media: | Instagram |
Before his acting career took off, Smith spent many years as a rodeo cowboy, participating in events across the United States. His experiences in the rodeo world have greatly influenced his acting, particularly in his role on Yellowstone, where he plays a ranch hand on the Dutton family's ranch.
Since the late 1980s, Forrie Smith has appeared in many movies and TV shows as a stuntman and in small acting roles.
Though he originally started out as just a guest star on Yellowstone, he now has a recurring role on the hit show.
Forrie J Smith Notable TV Show and Movies
The Sacketts (TV Mini-Series, 1979) – as Cowboy
The Fall Guy (TV Series, 1981-1986) – as Cowboy / Rodeo Cowboy
MacGyver (TV Series, 1988) – as Cowboy
The Young Riders (TV Series, 1989-1992) – as Cowboy / Townsman
Rambling Rose (Movie, 1991) – as Ed
The Ballad of Little Jo (Movie, 1993) – as Frank Badger
Conagher (TV Movie, 1991) – as Smoke Parnell
Hell to Pay (Video, 2005) – as Sheriff Jake
Hell or High Water (Movie, 2016) – as Mr. Clauson
Yellowstone (TV Series, 2018-present) – as Lloyd Pierce
Is Forrie J. Smith a Real-Life Cowboy?
Forrie J. Smith is a tried and true cowboy with many years of rodeo experience under his belt. He began riding at a young age and grew up on his grandparent's cattle ranch in Montana.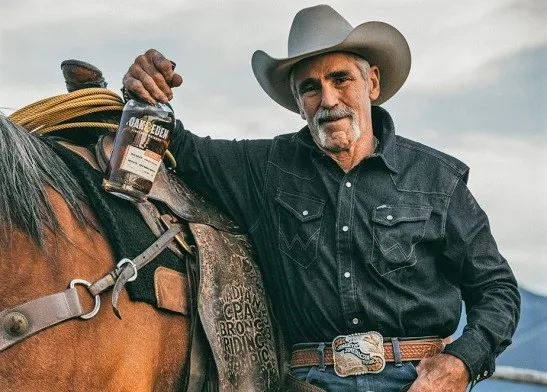 Horses run in the family, as both of Smith's parents were ranchers and riders. At just only eight years old, Forrie Smith was already competing at rodeos. By 11 years old, he was riding bucking stock bareback.
There was never a dull moment for Smith in the rodeo world, as he once rode 17 horses and 11 bulls in one day. He spent much of his adulthood riding the rodeo circuit, competing primarily in bareback riding.
Even with his career in Hollywood taking off in the 1980s, he continued to make time for rodeos. In 2006, he joined the National Senior Pro Rodeo Association, where he continued to compete for years.
Also read: 5 Yellowstone Actors Who Are Real-Life Cowboys
Rodeo Got Him Into the Film Business
Forrie J. Smith's passion for rodeo is what got him into a career in film. When he was just six years old, he fell off his Shetland pony Bad Bily and decided from there on that he wanted to be a stuntman.
Though the incident frightened his parents, it inspired him for his future career.
Smith got his start as a stuntman in the 1980s and also began taking on small roles as well in film and television. In addition, he has also served as an animal wrangler for The Kid, Hell or High Water, Los Locos, and 2 Guns.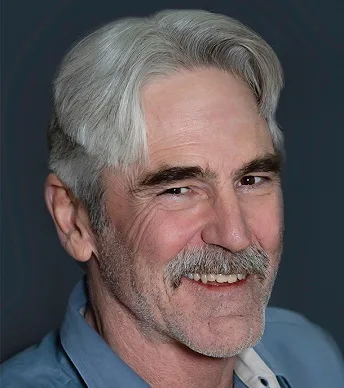 "I use a lot of the things I learned from rodeo in the film industry – like breaking things down into steps, thinking positive, and not being negative.
Thinking about what you did wrong and forgetting it; thinking about what you did right and building on it. Hurry up and wait – that's all learned from rodeo," he told RodeoNews.
He Has Been a Stuntman in Many Western Movies and TV Shows
Forrie J. Smith's cowboy background has given him the advantage he needs in Hollywood. He has scored his fair share of stunt roles in western movies and TV shows.
Smith's first stunt role was in the 1986 remake of Stagecoach. The film needed 'a guy that could rope a guy off a roof.' As Smith was the only one with a rope long enough he landed the part.
In 1987, he did work for the TV movie Desperado. With Stagecoach and Desperado to his name, his career as a stuntman and small role actor took off.
Smith has also been in other various movies and TV shows including Rambo III, Posse, The Young Riders, Tombstone, Troublemakers, Midnight Cowboy, and Seven Mummies, among others.
His Son Plays the Younger Version of Him on Yellowstone
In Yellowstone, Forrie J. Smith plays head ranch hand Lloyd Pierce. He is the oldest ranch hand at Yellowstone Dutton Ranch and is one of the branded men.
During the flashbacks of a younger Lloyd, he is played by his real-life son, Forrest Smith. Forrest is an up-and-coming actor following in his father's footsteps.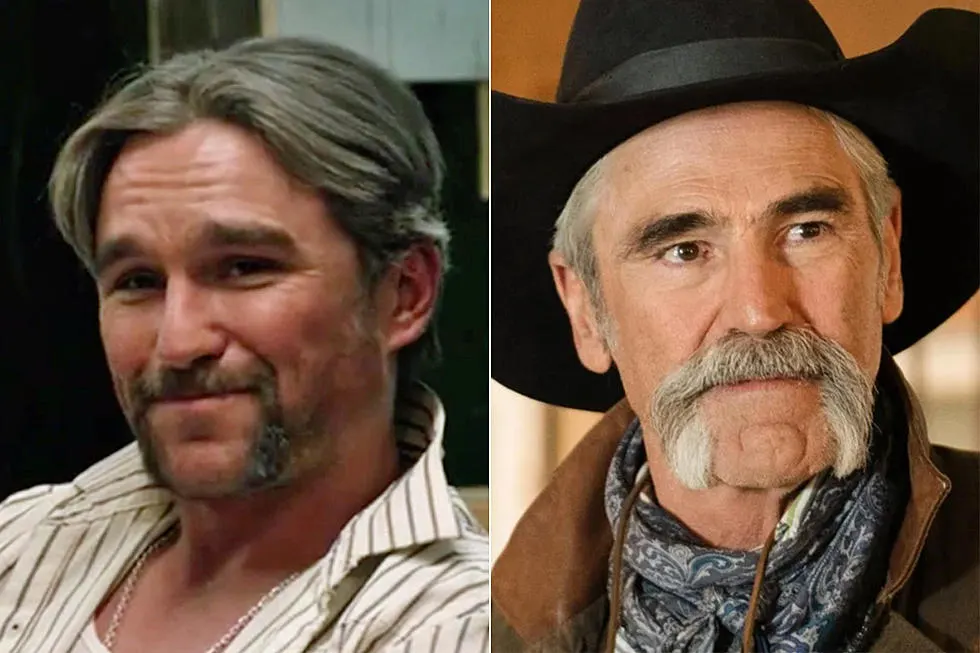 He Owns a Ranch in New Mexico
When not acting or doing stunts, Forrie J. Smith enjoys spending time at his ranch in San Acacia, New Mexico. He often shares glimpses of his ranch on Instagram where he keeps horses and cattle.
Though he still works in the film industry, he is starting to slow down and spend more time at his home. Any chance he gets, he spends at his beloved ranch.
"I like sleeping in my own bed, petting my own dogs, and saddling my own horses. It's getting better around home about going out and having a meal and not getting interrupted. I'm not complainin' – it's so cool – the excitement and joy you bring people with just a hug and a picture. Without them, I wouldn't have a show. It's kind of wild," said Smith.
Is Forrie J. Smith Married?
Forrie J. Smith is married, but he remains private about his personal life. He has children and grandchildren, with his son Forrest Smith also being an actor.
Also read: Who the Yellowstone Cast Are Dating or Married to in Real-Life