This post may contain affiliate links. We earn from qualifying purchases. Learn More
From the legendary Man o' War to the incredible Secretariat, the world has seen some truly talented racehorses. Many have had inspiring careers and stole the hearts of people around the world.
Each year, thousands of Thoroughbreds are bred with the hopes of the next Triple Crown champion being born. A Triple Crown champion is a horse who wins the Kentucky Derby, the Preakness Stakes, and the Belmont Stakes all in one season.
While only a small number of horses ever become a racing legend, every now and then a special horse takes to the racetrack and gains admiration from people worldwide.
The most famous racehorses in history are considered to be Secretariat, Man o' War, Ruffian, and Seabiscuit. In terms of their popularity and race record, these four horses are part of horse racing folklore.
Although it's a highly debated topic, we have listed below, in no particular order, 13 contenders as the greatest racehorses from the USA and around the world.
Here are the 13 most famous racehorses in history.
1. Man o' War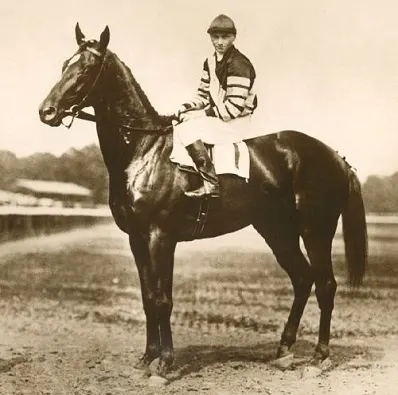 Man o' War is without a doubt one of the most successful racehorses ever to live. The chestnut stallion won 20 of the 21 races he was in, which is a truly impressive feat.
Affectionately known as Big Red, his career lasted from 1919 to 1920, in which he earned a whopping $249,465 (equivalent to over $3 million in 2020).
Though he won the 1920 Preakness and Belmont Stakes, he did not race in the Kentucky Derby, meaning he never had the opportunity to win the Triple Crown.
Man o' War only ever lost to a colt named Upset at Saratoga Race Course, later dubbed the "Graveyard of Champions" due to great racehorses losing here. The race itself was controversial, as he came in just behind the winning horse after a start that many said was unfair.
With his remarkable achievements, Man o' War earned the title of THE best racehorse of the 20th century. He retired in 1921 and became a leading sire with descendants like the legendary War Admiral and Seabiscuit. He is also a member of the National Museum of Racing and Hall of Fame as of 1957.
Also read: 8 Interesting Facts About Man O' War
2. War Admiral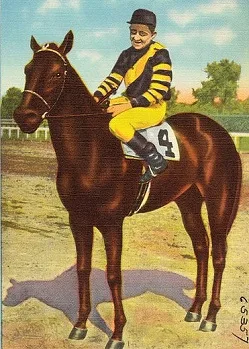 As a son of Man o' War, War Admiral carried on his father's amazing legacy. The brown stallion had a stellar career from 1936 to 1938, winning 21 of his 26 starts and earning $273,240 in purses.
War Admiral was only the fourth horse ever to win the Triple Crown. In just 1937, he won all eight races he competed in, including the Triple Crown, which earned him the title of Horse of The Year.
Despite facing an injury during his career, War Admiral made a comeback to continue his winning ways. One of his most famous matchups was against the underdog Seabiscuit. The two rivals raced at Pimlico race track in 1938, an event known as 'Match Race of the Century.'
Following his retirement, War Admiral became one of the most influential broodmare sires in North America. His line lives on in Triple Crown winners American Pharoah and Justify, among other champion racehorses. On The Blood-Horse's list of the Top 100 US Thoroughbred Champions of the 20th Century, War Admiral ranks 13th.
Also read, 8 interesting facts about War Admiral.
3. Seabiscuit
Though Seabiscuit had a shaky start to his racing career, he soon found success after a change of trainer. Throughout his career, Seabiscuit was an underdog and gained the admiration of the American people, being a symbol of hope during the Great Depression.
During his career from 1935 to 1940, the bay stallion ran a whopping 89 starts, winning 33 races. His career took off in 1937, when he won 11 of his 15 starts and even continued on his career after facing a suspensory ligament injury.
Seabiscuit's most memorable moment is when he faced War Admiral, who was fresh off his Triple Crown victory. In the one-on-one race, Seabiscuit came through as the underdog, defeating War Admiral by four lengths. The famous race is featured in the 2003 movie Seabiscuit that even received an Academy Award for Best Picture nomination.
Seabiscuit was the 1938 American Horse of the Year and the most profitable racehorse of his time having earned $437,730. He was inducted into the Hall of Fame alongside his nemesis War Admiral. Out of his 108 foals, Sea Sovereign and Sea Swallow made a name for themselves in the racing industry.
Also read: 8 Interesting Facts About Seabiscuit
4. Citation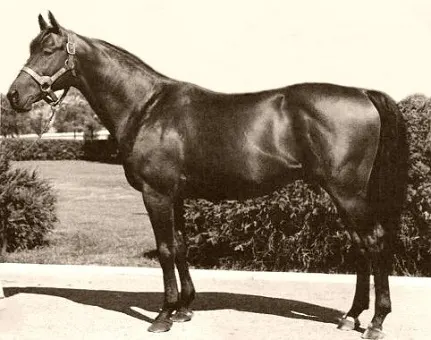 As one of the most talented racehorses ever, Citation was the first horse ever to win $1 million in earnings. In four seasons from 1947-1951, the bay stallion won 32 of his 45 starts. He is the 8th winner of the American Triple Crown and 3rd on the list of the Top 100 US Thoroughbred Champions of the 20th Century.
In 1948, Citation had a stellar record of 19-1, including winning the Triple Crown. His legendary jockey, Eddie Arcaro, claimed Citation was the greatest horse he ever rode. His handler Jimmy Jones famously said: "My horse could beat anything with hair on it."
As Citation rose to fame, it was hard to find a horse that was capable of beating him. After taking the 1949 season off due to complications of an osselet injury (source), Citation returned to the racetrack in 1950 to continue his winning ways.
The champion racehorse retired after winning the Hollywood Gold Cup in 1951. He then began his stud career and sired champions like Silver Spoon who won the prestigious Preakness Stakes in 1956. Naturally, Citation is a member of the National Museum of Racing and Hall of Fame.
5. Secretariat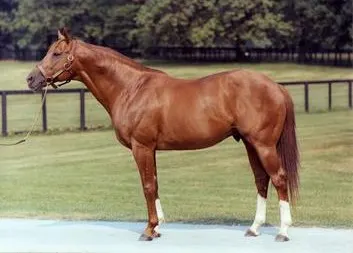 Secretariat is regarded by many as the most talented racehorses ever lived. During his career from 1972 to 1973, he won 16 of his 21 starts. While this is already an impressive achievement, he also won the Triple Crown for the first time in 25 years.
Also known as Big Red, Secretariat not only won the Triple Crown, but did so by setting record times in each race that still stand today. On top of this, he won the Belmont Stakes by a shocking 31 lengths. Achieving such incredible feats, Secretariat became a celebrity to the American people, as his talent was inspiring.
Such a legendary racehorse deserves to be flooded with awards. As it happens, he did win two consecutive Horse of the Year titles, alongside five Eclipse Awards and ranks 2nd on The Blood-Horse's Top 100 US Thoroughbred Champions of the 20th Century list.
The secret of Secretariat's success was his oversized heart weighing 21 to 22 pounds. Due to a syndication agreement, his racing career ended with his three-year-old season. As a sire, he achieved much success via his daughters' lines, becoming the top broodmare sire in North America for 1992.
Secretariat died of laminitis at the age of 19. In honor of his legacy, Walt Disney Pictures produced the popular film Secretariat in 2010.
Also read: 8 Interesting Facts About Secretariat
6. Northern Dancer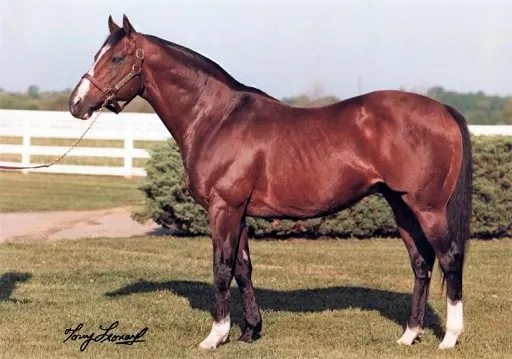 Northern Dancer is without a doubt one of the most famous sires in horse racing history. He won 15 out of 19 races, including the Kentucky Derby and Preakness Stakes. While he missed out on the Triple Crown coming 3rd in the Belmont Stakes, he is considered the pride of Canadian Thoroughbred breeding.
Even though Northern Dancer was most successful standing in stud, his racing achievements didn't go unnoticed. He was the Canadian Champion Two-Year-Old Colt in 1963 and is also among the Top 100 US Thoroughbred Champions of the 20th Century.
He retired to stud in 1965 and found immediate success. One of his early progeny Nijinsky won the English Triple Crown, making him the most sought sire of the 20th century. Northern Dancer's influence still lives on today, and many of his sons also became leading sires. The iconic stallion was elected into both the US and Canadian Racing Hall of Fame in 1976.
7. Phar Lap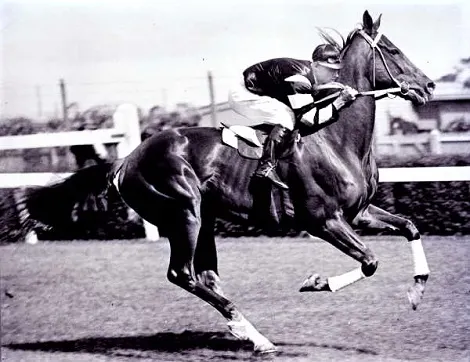 Our list wouldn't be complete without the legendary Phar Lap, the greatest Australian racehorse ever to live. In only four seasons, the champion won 37 of his 51 races, giving people hope during the start of the Great Depression.
Originally bred in New Zealand, Phar Lap dominated Australian horse racing by winning the Melbourne Cup, the Australian Derby, and two Cox Plates. As he was rising to fame, several people attempted to end his career, albeit unsuccessful.
A national icon in both Australia and his homeland, Phar Lap died of mysterious causes in 1932. There are several conspiracies saying the horse was poisoned, however, this was never actually proven.
Similar to Secretariat, Phar Lap also had a massive heart weighing 14 pounds, which is over 1.5 times the size of an average horse's heart. His story is told in the film Phar Lap (1983).
8. Ruffian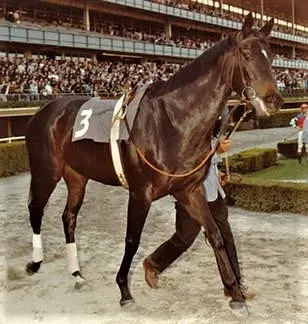 Nicknamed "Queen of the Fillies", Ruffian is by far the most famous filly of horse racing history. She ran undefeated during her lifetime, winning 10 out of 10 races until a tragic accident ended her winning streak.
Ruffian's grandsire was Bold Ruler, the same stallion that sired the legendary Secretariat. During her career, she never put a foot wrong and always won her races by several lengths.
Unfortunately, Ruffian broke down during a match race with Foolish Pleasure, winner of the 1975 Kentucky Derby. The vets performed surgery on her leg immediately after, which was successful. However, as she came out of anesthesia, Ruffian started running on her side. As this resulted in further injuries, her owners decided to put her to sleep.
The outstanding racehorse received several awards after her death, including an Eclipse award and a Hall of Fame induction. She is 35th on the Top 100 U.S. Thoroughbred Champions of the 20th Century and the only non-human athlete on the Top 100 Female Athletes of the Century list.
Ruffian's legacy was honored by the 2007 film Ruffian, as well as several books and works of art.
9. Zenyatta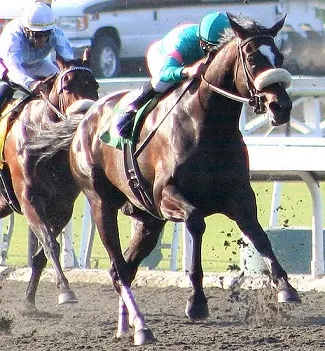 After not starting her career until she was a three-year-old due to ringworm, Zenyatta quickly showed the world her capabilities. Her unique personality and athletic ability gained her a large fan following. She even developed a taste for Guinness Stout!
During her racing career from 2007 to 2010, the dark bay mare won 19 of her 20 starts. Her wins included prestigious races such as the Breeders' Cup Classic, where she emerged victorious against male competitors for the first time in the race's history.
The only race Zenyatta ever lost was her last one, where she came in second place. She was once declared by Sports Illustrated to be the greatest filly of all time, which seems an appropriate title after her amazing career.
Zenyatta was also the American Horse of the Year in 2010 and is a member of the National Museum of Racing and Hall of Fame as of 2016. After five successful seasons, she retired from racing and became a broodmare.
Also read: 8 Interesting Facts About Zenyatta
10. Frankel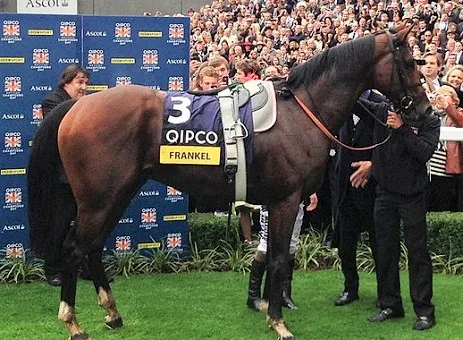 Frankel's racing career in Great Britain was one for the ages. From 2010 to 2012, the bay stallion won all 14 of his starts, leaving him undefeated in his racing career.
Frankel's specialty during his career were races over a mile. Since he ran exclusively in Great Britain, he never partook in any races of the Triple Crown. After his incredible success on the track, many consider him one of the greatest racehorses to ever live.
A descendant of Northern Dancer and son of the grand Galileo, Frankel won many of the United Kingdom's most prestigious races. In May 2011, he officially became the #1 racehorse in the world, which was just one of his many awards.
The World Thoroughbred Racehorse Rankings committee considers Frankel to rank as the best racehorse they have ever assessed since their rating system was introduced in 1977. Frankel is currently standing at stud in Suffolk at Banstead Manor Stud.
Also read: 9 Interesting Facts About Frankel
11. Winx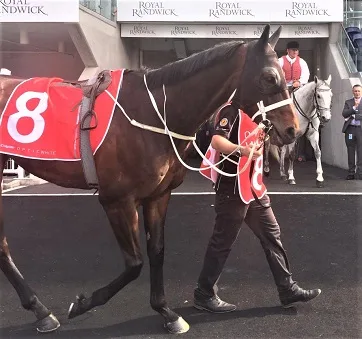 Winx is no doubt one of the most successful fillies ever in racing and one of the most successful racehorses ever from Australia. During her career from 2014 to 2019, the bay mare won an outstanding 37 of her 43 starts.
From May 2015 to the end of her career in April 2019, Winx won 33 consecutive races, including 25 Group 1 races. During her successful career, she set multiple track records.
From 2016 to 2018, she ranked as the best filly in the world. She also won three consecutive Australian Horse of the Year titles, a feat unheard of in horse racing history. During her career, she brought home over 26 million Australian dollars (equivalent to 20 million USD).
After racing up to the age of seven, Winix retired to become a broodmare. She was only the third horse ever to be inducted into the Australian Racing Hall of Fame while she was still racing.
Also read, 8 interesting facts and FAQs about Winx.
12. American Pharoah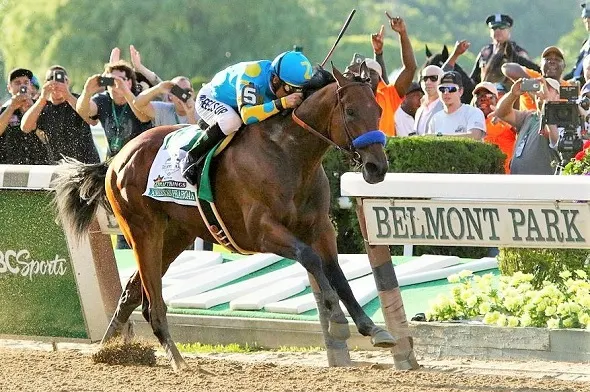 After a nearly 40 year dry spell, American Pharoah came through to win the Triple Crown. Throughout his career from 2014 to 2015, the bay stallion won 9 of his 11 starts and earned $8,650,300.
In 2015, American Pharoah became only the twelfth horse ever to win the Triple Crown, becoming the first since Affirmed won the title in 1978. His Belmont win was the second-fastest ever among the Triple Crown champions, only behind Secretariat.
American Pharoah is the first horse to win the Grand Slam since 1941, as he won both the Triple Crown and the Breeder's Cup Classic. He broke the Breeder's Cup track record winning by six and a half-length, despite running against older horses.
By the end of 2015, American Pharoah had already earned an Eclipse award for American Horse of the Year and a Champion three-year-old title. His owners decided to retire him to stud, in which he's already found success. The racing legend was inducted into the US Horse Racing Hall of Fame in 2021.
Also read: 10 interesting facts about American Pharoah.
13. Seattle Slew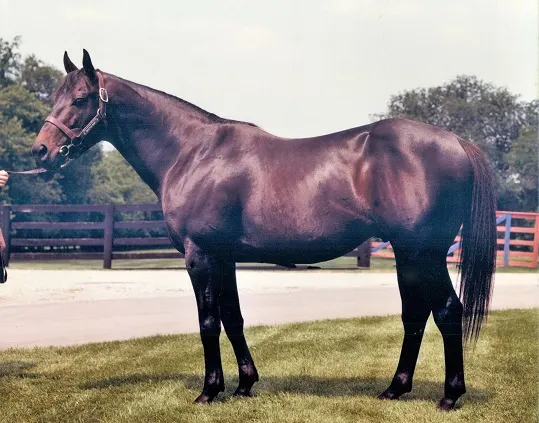 Seattle Slew was one of only two horses to be undefeated in his career at the time he won the Triple Crown. Throughout his career from 1976 to 1978, the dark bay stallion won 14 of his 17 starts.
After struggling with starts in training and a stall injury, Seattle Slew's two year-old-career finally took off after a delay. His talent quickly gained the attention of racing enthusiasts and the three-year-old colt eventually won the Triple Crown.
He had his first defeat fresh off his Triple Crown victory. After his grand win, he was shipped off to California to race the Swaps Stakes, where he came in fourth place. The race was said to be controversial. Many believe the legendary racehorse was dull after being sedated on multiple occasions from x-rays and he hadn't had enough rest since the Belmont.
After closing out his monumental racing career, Seattle Slew retired to stud. Throughout his time as a racehorse, he accumulated many awards including the 1977 Horse of the Year. He was inducted into the United States Racing Hall of Fame in 1981.
In the Blood-Horse magazine List of the Top 100 U.S. Racehorses of the 20th Century, Seattle Slew came in a respectable ninth place. On May 7, 2002, at the age of 28, Seattle Slew peacefully passed away in his sleep, exactly 25 years to the day of his Kentucky Derby win.