Our readers support us. This post may contain affiliate links. We earn from qualifying purchases. Learn More
For thousands of years, man has trained horses for work, pleasure, agriculture, racing, and show. These famous horse trainers have made a lasting impact in the equestrian world from racing to natural horsemanship.
Training a horse takes skill, dedication, and patience. Some people are just born with a natural ability to connect with horses, allowing them to form special understandings. These gifted people
Here are eight famous horse trainers that are known for their incredible talents working with horses.
1. Pat and Linda Parelli
Pat Parelli is a renowned trainer in natural horsemanship. Born in Livermore, California, the 67 year-old-trainer first began a natural horsemanship program in 1982.
Pat, along with his wife Linda, travels the country hosting clinics to help people and their horses. They have created a one-of-a-kind step-by-step program that utilities the principles of love, language, and leadership. Through their unique program, they have helped thousands of people connect and grow with their equine partners.
The Parelli's work with even the most troubled horses, using horsemanship methods to solve problems and improve skills. From colt starting to gentling mustangs, the Parelli's "Take the time it takes, so it takes less time!" works to build solid relationships with horses. They offer clinics, certification programs, DVDs, and equipment to help people grow with their horses.
Also read, 8 interesting facts about Pat and Linda Parelli.
2. Julie Goodnight
Julie Goodnight grew up in Florida on a small horse farm, where she was able to connect with horses from a young age. As a trainer and clinician, she has experience with different English and western disciplines, along with several different breeds.
After a successful youth career in jumping, Goodnight went on working Thoroughbred racehorses during college. She then went on to learn western riding and led trail rides through the Rocky Mountains.
After realizing her career lied in horses, she became a Master Instructor and Clinician by ranking through the Certified Horsemanship Association.
Over the years, she has gained experience in dressage, jumping, cutting, racing, reining, and colt-starting. She travels domestically and internationally, hosting clinics, and was even awarded the honor of Exceptional Equestrian Educator by Equine Affaire.
In 2008, she began a how-to horse training series called Horse Master with Julie Goodnight. She also regularly contributes to magazines like Horse & Rider and Horse Illustrated.
3. Clinton Anderson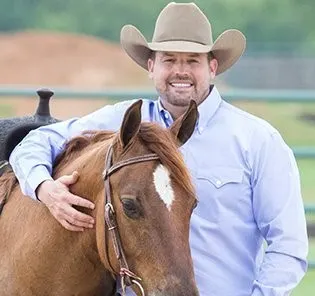 Clinton Anderson is famous for his natural horsemanship program called Downunder Horsemanship. Born and raised in Australia, Anderson came to America in 1996 to work as an apprentice for Quarter horse trainer Al Dunning.
Anderson began riding his grandparent's Thoroughbred at a young age before playing polocrosse at 12-years-old. He then went on to apprentice with Gordon McKinlay, learning groundwork and riding exercises. After that, he proceeded to work reining and cutting horses for trainer Ian Francis.
After coming to America, Anderson began his natural horsemanship program. His methods use mutual respect and understanding between horse and rider, giving horsemen "the knowledge they need to train their horses to be safe, consistent and willing partners." He travels hosting clinics to help people safely connect with their horses while also offering a line of products and DVDs.
4. Buck Brannaman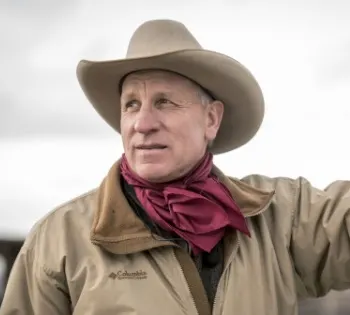 Famous for his unique methods, Buck Brannaman trains and travels across the world to help people with their horses. Born in Sheboygan, Wisconsin, the 59-year-old specializes in working with horses that have people problems.
After a rough childhood, Brannaman found peace in horses. He was able to connect with them and understand their needs. This experience helps him when training and working with horses, especially troubled ones.
His training methods come from the classical concepts from the California vaquero tradition. The traditional method works with the horse's nature, using an understanding of how horses communicate and think. This helps the horse to accept humans, allowing them to work confidently and responsively.
In addition to clinics, Buck Brannaman offers a wide variety of books and DVDs to help equestrians. The renowned documentary Buck follows his unorthodox style of training to help humans and horses connect.
5. Bob Baffert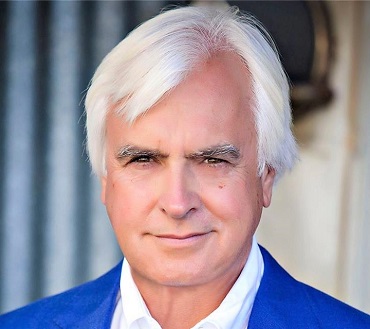 When it comes to horse racing, Bob Baffert is a true legend. Born and raised in Nogales, Arizona, the 68-year-old Thoroughbred trainer got his start with Quarter horses.
In his teens, Baffert worked as a jockey racing Quarter horses before starting a career as a trainer. In the 1980s, he moved to California where he began training Thoroughbred racehorses. His talent in the horse industry quickly became prominent.
Baffert was the trainer of 2015 Triple Crown Winner American Pharoh and 2018 Triple Crown Winner Justify. His horses have won six Kentucky Derbies, seven Preakness Stakes, three Belmont Stakes, three Kentucky Oaks, along with many other victories.
Bob Baffert has won numerous awards including four Eclipse Awards for Outstanding Trainer, in addition to being inducted into the U.S. Racing Hall of Fame.
Also read, 6 facts you didn't know about Bob Baffert.
6. Carl Hester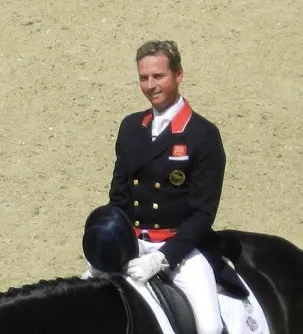 Carl Hester is an acclaimed dressage rider and trainer. Born in Cambridgeshire, England, the 54-year-old's career took off when he got a job with well-respected dressage trainer Dr. Bechtolsheimer.
In 1992, he became the youngest British rider to compete in the Olympics. He went on to win Team Gold in dressage at the 2012 Olympics and Team Silver at the 2016 Olympics. In addition, he has won several medals at the European and World Championships.
Hester is perhaps most famous for being the trainer of the incredible dressage superstar Valegro. Valegro holds the record for the highest score on a dressage test at 94.3% with his rider Charlotte Dujardin. Together the pair won gold medals at the 2012 and 2016 Olympics under the guidance of Hester.
7. Monty Roberts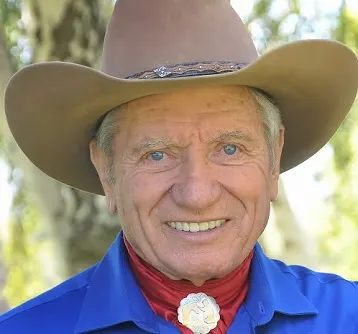 As a natural horsemanship trainer, Monty Roberts began riding as a young boy, winning his first trophy at a rodeo when he was only four. The 85-year-old trainer was born in Salinas, California, with his mother teaching riding lessons and his father training horses.
Roberts first learned to listen to horses when he was observing Mustangs in Nevada at thirteen. He saw horses use discernible and predictable body language to communicate. This experience was the foundation of his training methods for natural horsemanship.
Monty Roberts travels the world showing how being gentle is a more effective way to train horses. His methods have become highly respected, as even Queen Elizabeth II found his methods incredible and enlisted his work. His skills have won him 11 world championships in the show ring in several disciplines.
8. Stacy Westfall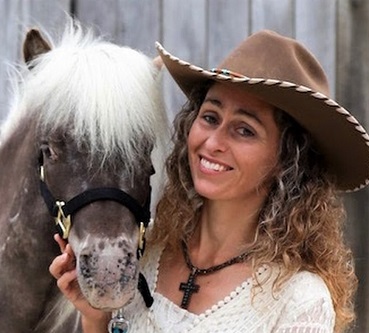 Famous for her bridleless riding, Stacy Westfall's training methods are praised all throughout the horse world. Westfall grew up in South China, Maine, where she got her first pony at six-years-old.
The 47-year-old trainer has a background in barrel racing and reining. After accidentally dropping a rein while in a reining competition on her mare, Can Can Lena, Westfall had the idea to try bridleless riding. Her principle "think-like-a-horse" led her to successfully ride bridleless and bareback.
Westfall's riding gained the admiration of equestrians everywhere and her training methods proved to be successful. In addition to training, she offers lessons and clinics. She offers a line of tack and equipment, along with many DVDs, to help people improve their horsemanship.