This post may contain affiliate links. We earn from qualifying purchases. Learn More
The original cowboys and outlaws of the Wild West are some of the most fantastic figures in American history. They have inspired countless writers and filmmakers to preserve their stories for future generations.
However romantic life on the Wild West might seem, these tough cowboys had to be strong and smart enough to thrive. Always ready with a gun on their hip, they soon became powerful leaders in the American frontier.
The legendary deeds of these famous cowboys, some heroic and some villainous, shaped the history of the Old West…never to be forgotten.
After reading, check out our guide on the most famous female cowgirls and gunslingers.
Henry McCarty "Billy the Kid" (1859 – 1881)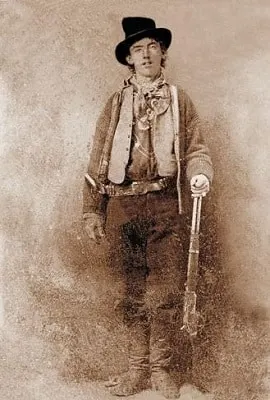 Possibly the most famous outlaw of the Wild West is Billy the Kid. Once a deadly gunfighter, Billy the Kid outwitted and killed eight men before the age of 21.
An orphan at age 15, arrested the first time at 16, he fled to Arizona as an outlawed fugitive. Following the murder of a blacksmith, Billy the Kid returned to New Mexico to join a band of cattle rustlers who called themselves "The Regulators".
Before long, Billy the Kid and his murderous spree was featured in news stories across the country. Eventually, Sheriff Pat Garrett captured him around one month after the New York Sun spotlighted his crimes.
After a short trial, Billy the Kid was convicted of his crimes and thrown into jail to await hanging. However, before his execution, the Kid broke free and was on the run again.
Sheriff Garrett, however, was relentless in his search of the outlaw. On July 14, 1881, he finally shot and killed 21-year-old Billy the Kid at Fort Sumner, New Mexico.
Pat Garrett (1850 – 1908)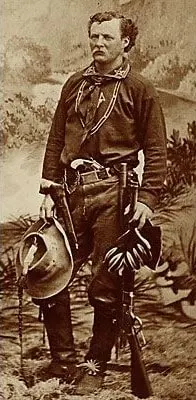 Pat Garrett was a bartender, customs agent, and most notably a tenacious Wild West sheriff. Raised on a plantation in Louisiana, Garrett's family lost everything in the American Civil War.
When Garrett killed his first man, a fellow Buffalo Hunter called Joe Briscoe, he promptly turned himself in. The authorities, however, declined to prosecute.
Garrett then moved to New Mexico, where he met his wife and settled into the life of a frontier cowboy and rancher. In 1880, Garrett was elected the Sheriff of Lincoln County, New Mexico. Shortly afterward, his encounters and tracking of notorious Wild West outlaw Billy The Kid began.
After several misses that resulted in the capture of other wanted outlaws, Pat Garrett tracked the Kid down at Fort Sumner in 1880 and took him to trial.
After Billy the Kid's famous jailbreak, Pat Garrett resumed his track of the outlaw. In 1881, he learned that the Kid was staying in the house of Pete Maxwell in Fort Summer. Under the veil of night, Garrett concealed himself in the shadows of Maxwell's bedroom.
When Billy the Kid entered the room, he asked twice, "¿Quién es?" ("Who is it?"). The response from Garrett was shooting the outlaw two times in the chest.
Robert Leroy Parker "Butch Cassidy" (1866 – 1908)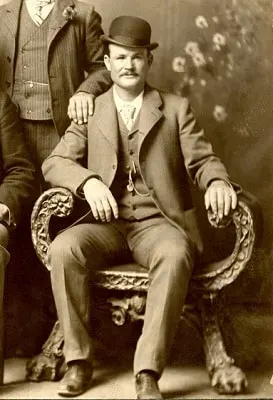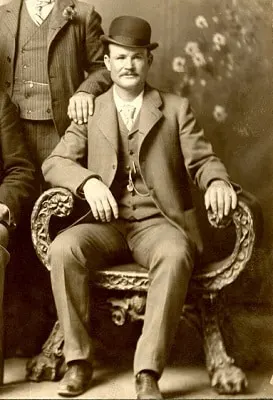 Butch Cassidy was a famous American train and bank robber and leader of the "Wild Bunch Gang".
Growing up as a cowboy in Colorado, Butch Cassidy fled his home and found work on various ranches. While working on a dairy farm, he met cattle thief Mike Cassidy, who introduced him to a life of crime.
Butch robbed his first bank in Telluride, Colorado in 1889. Afterward, he fled with his gang to Robbers Roost, a remote hideout in southeastern Utah. In 1890, he purchased a ranch in Wyoming, possibly to cover for his illicit activities.
The Wild Bunch was ultimately formed with seven other outlaws and gunslingers. One notable gang member was Cassidy's wife, cowgirl outlaw Laura Bullion. The Wild Bunch was responsible for bank robberies, ambushes of gold mine couriers, train robberies, and many shootouts with the law.
After multiple lucrative train robberies, Cassidy and his gang became the focus of the Pinkerton detective agency. Several of the gang members were shot and killed in the pursuit.
In an attempt to escape the law, Butch Cassidy fled to South America. Following a holdup in Bolivia, local authorities surrounded the house to attempt to capture Cassidy and his partner Longabaugh.
A shootout left Butch Cassidy and Longabaugh dead. Their bodies had multiple shots in the arms and legs, and each man had a bullet hole in the head. Some believe that Cassidy, in an attempt to put them out of their misery, shot his partner in the forehead before turning the gun on himself.
Also read: 40 Famous Cowboy Quotes & Sayings
Jesse James (1847 – 1882)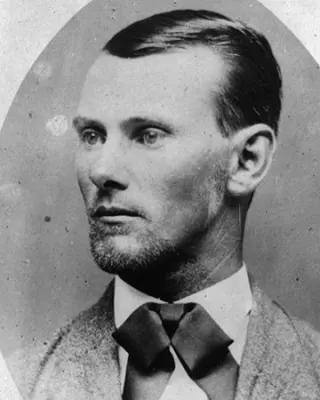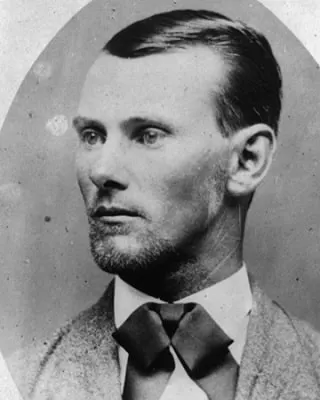 Jesse James was a brutal Old West outlaw, bank and train robber, guerilla, and leader of the "James-Younger Gang".
As a teenager, James joined a group of pro-Confederate guerillas known as "The Bushwackers". Throughout the American Civil War, James and the Bushwackers traveled across Missouri and Kansas in a violent and bloody crime spree.
After the war, James and his brother joined forces with former confederates to form the James-Younger Gang. No trains, banks, or stagecoaches in the country were safe from their brutally murderous plans.
The decade that followed was an incredible record of theft and bloodshed. The downfall of the infamous Wild West gang eventually came in 1876. Following the attempted robbery of a bank, several of the gang members were killed, leaving only Frank and Jesse James alive.
Lawmen on the hunt posted a high reward for the capture of Jesse James, dead or alive. A new recruit to the gang called Bob Ford was eager to claim the bounty. He shot and killed Jesse James on April 3, 1882, which became a national sensation.
James Butler "Wild Bill" Hickok (1837 – 1876)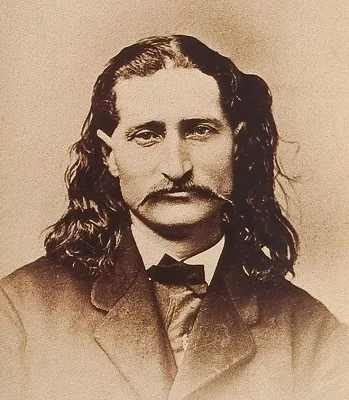 Wild Bill Hickok is a popular folk hero and gunslinger of the Old West. Wild Bill started his adventures as a stagecoach driver and lawman in Nebraska and Kansas.
His service as a Union soldier in the American Civil War gained Hickok publicity as a scout. It was during the war that he first met William "Buffalo Bill" Cody. Together, they would go on to share the tales of the Wild West with the rest of the world.
After the war, Hickock turned to acting, marksman shooting, and professional gambling. He was also involved in several notable shootouts.
Although Hickok spent some time acting in Buffalo Bill's Wild West Show, he was never satisfied with his roles. He only continued with the show for a short time before returning to the comfort of gambling tables.
In 1876, while playing poker in a saloon in Deadwood, Dakota, Wild Bill was shot and killed by another gambler Jack McCall. The hand of cards Wild Bill Hickok was dealt at the time of his death, namely two pairs of black aces and eights were dubbed "The Dead Man's Hand".
William Frederick "Buffalo Bill" Cody (1846 – 1917)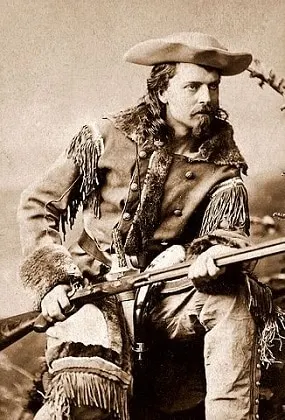 Buffalo Bill is no doubt an iconic figure of the Wild West. An American soldier, bison hunter, and showman, he was the founder of Buffalo Bill's Wild West Show.
Bill started out as a Pony Express Rider on the American frontier. Later, he fought as a Union soldier in the American Civil War. During the Indian Wars, Buffalo Bill received a Medal of Honor from the US Army while serving as a civilian scout.
As Cody's fame grew, he established the wildly popular re-enactment show Buffalo Bill's Wild West. Featuring other legends such as Wild Bill Hickok, Texas Jack, Calamity Jane, Sitting Bull, and Annie Oakley, Buffalo Bill's show received international acclaim.
The show entertained crowds from all over the world with trick-shooting, staged races, sideshows, and full re-enactments. Audiences could watch Pony Express riders racing through the plains amid wagon trains and Indian attacks.
Stagecoach robberies and gunfights delighted the onlookers, before culminating in the final scene of Custer's Last Stand. Buffalo Bill's Wild West Show even toured Europe eight times, between 1887 and 1906.
John Henry "Doc" Holliday (1851 – 1887)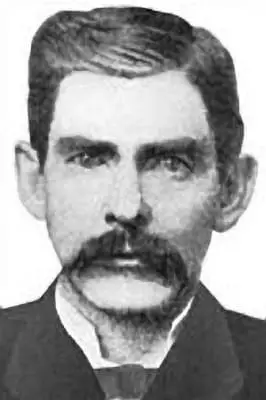 Doc Holliday was a gunfighter, gambler, and dentist in the Wild West best known for his role in the Gunfight at the O.K. Corral. He was a close associate of lawman Wyatt Earp, who also took part in the famous gunfight.
Holliday was an educated man with a degree in dentistry, which gave him the nickname "Doc". Shortly after setting up his practice in Griffin, Georgia, he contracted tuberculosis from his mother. Holliday then moved to the American Southwest. hoping the arid climate will alleviate the symptoms of his disease.
Doc was involved in several violent confrontations, and quickly developed a reputation for seeking out and winning gunfights. Thanks to his remarkable gunslinging skills, he was able to save the life of Wyatt Earp on a fateful day in Dodge City.
Following many more shootings and crimes, Doc Holliday died of his tuberculosis at the age of 36.
Also read: 14 Famous Horses from Old Western Movies
Bartholemew "Bat" Masterson (1853 – 1921)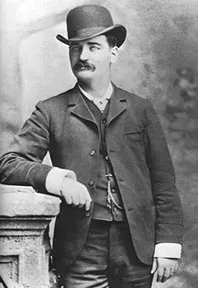 Bat Masterson rose to fame in the Old West as a gunslinger, buffalo hunter, and sheriff of Dodge City, Kansas.
As sheriff, Masterson was involved in several notable shootouts. Unfortunately, one of them ended badly with his brother being shot and killed in the line of duty at Masterson's side.
Sheriff Masterson captured many notorious train robbers and murderers before getting involved in the Royal Gorge Railroad War in Colorado.
Despite having no authority in that state, Bat Masterson recruited gunslinging cowboys, possibly including Doc Holliday, and joined the fight. He then moved on and joined Wyatt Earp in Tombstone, but only stayed two months before returning to Dodge City.
Upon his return, Masterson got caught up in a gunfight at a local saloon. Amid the chaotic scene, some bystanders joined the shooting on both sides. In the end, Masterson left the city unharmed and free with his brother.
After years of fighting through the West as a lawman, occasionally at Wyatt Earp's side, Bat Masterson became a full-time journalist. As a writer, Bat shared his first-hand knowledge with New York and the world.
Masterson wrote several biographies of the Wild West Era and the famous gunfighting cowboys. His works were published following the turn of the 20th century.
Wyatt Earp (1848 – 1929)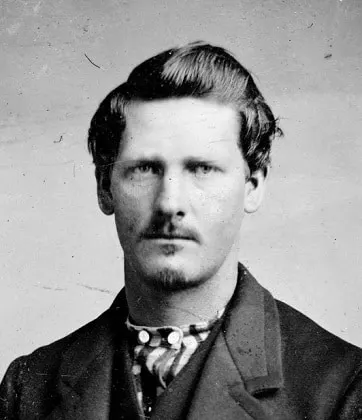 Wyatt Earp was a lawman and gambler in Arizona and a central figure of the shootout at the O.K. Corral.
Earp earned his reputation as a prominent lawman in Kansas, but he soon relocated to Dodge City. It was there that Wyatt befriended several of his future allies, including Doc Holliday.
For five months, a vicious and deadly conflict that raged between outlaws known as the "Cowboys" and the Earp brothers.
Mid-afternoon on October 26, 1881, five members of the Cowboys who had been threatening to kill the remaining Earps were loitering around the O.K. Corral. Wyatt, Virgil, and Morgan Earp, together with Doc Holliday stood paces from the Cowboys when a gunfight broke out.
The intense thirty-second fight ended with three Cowboys dead. Morgan, Virgil, and Holliday were shot but still alive.
One of the Cowboys filed murder charges against the Earp brothers, but there was not enough evidence for a conviction. Keen on revenge, the Cowboys ambushed Virgil and assassinated Morgan Earp.
Wyatt Earp, having lost faith in the law, took matters into his own hands. He formed a posse and hunted down the remainder of the Cowboy gang, killing every member. Wyatt Earp was never wounded in any of the Old West gunfights.
Also read: 10 Cowboy Superstitions Still Practiced Today
John "The Duke" Wayne (1907 – 1979)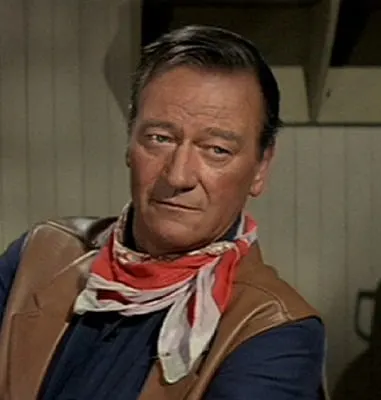 Although John Wayne was not a real Wild West cowboy, his work portraying the archetype is what earned him a special place on this list.
His leading roles in many of America's Western movies brought the nation's frontier heritage to life. The way we think of Wild West cowboys today was greatly influenced by his acting.
During his career as an actor, The Duke took on every facet of the Old West. On the screen, he knew how to protect his homestead, fight with gunslingers, side with or against Native Americans, fight as a frontier soldier, or ride a cattle drive.
All in all, John Wayne played the idyllic Old West Cowboy.
He was also renowned for staying true to his characters off-screen. In real life, he was as good a cowboy as the ones he portrayed. After his death, he received the Presidential Medal of Freedom, which represents the highest civilian honor in the United States.