This post may contain affiliate links. We earn from qualifying purchases. Learn More
The Yellowstone Dutton Ranch is full of hardworking cowboys that keep the ranch running smoothly. One of those cowboys is Ethan, who works as a ranch hand.
Ethan first joined the cast of Yellowstone in season 3. By the end of the season, he became an essential part of the ranch, even receiving the brand.
While Ethan may not be as prominent as other characters in the show, he is vital to keeping the ranch running. He is a diligent cowboy whose experience earned him a spot in the bunkhouse.
Who Plays Ethan in Yellowstone?
Ethan in Yellowstone is played by actor Ethan Lee. Lee is an American actor, stuntman, animal wrangler, and cowboy, from Amite, Louisiana.
Lee grew up competing in rodeos, riding bulls and horses, as well as competing as a rodeo trick rider. He competed in different events including team roping, trick riding, bull riding, and bronc riding.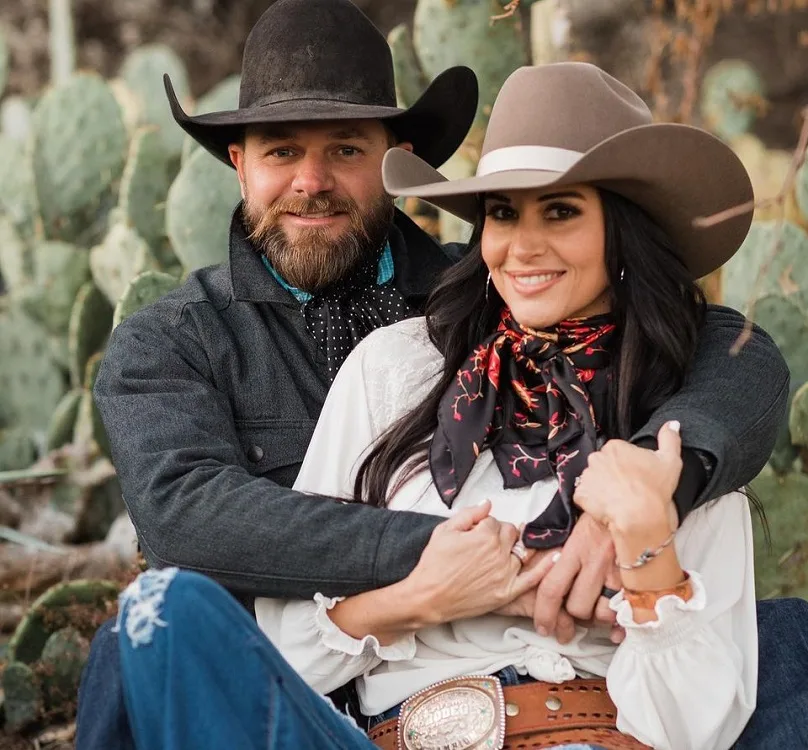 To make an income, Lee began working as a farrier shoeing horses, riding colts, and making saddles. He used his horsemanship skills to begin a career in the entertainment industry as an animal wrangler.
From animal wrangling, he went on to stunt performing and then eventually acting. His skills in horsemanship gave him opportunities in the film industry he never would have dreamed of.
Notable Ethan Lee Films & TV Shows
Free State of Jones (2016) as Barbour's Wagon Driver
Yellowstone (2020-present) as Ethan
6 Interesting Facts About Ethan Lee
1. His Film Career Began With Free State of Jones
While Ethan Lee was busy working with horses, he got a call from the head animal coordinator of Free State of Jones (2016). The movie was being filmed just 30 minutes from where Lee lives and was in need of some extra help in the animal department.
After talking with his wife, Lee joined the set of Free State of Jones. He worked for three months as an animal wrangler for the film.
The unexpected opportunity kicked off a new career for Lee, as just days after filming for Free State of Jones (2016) ended he was hired to work on Magnificent Seven (2016).
2. He Originally Turned Down an Offer From Yellowstone
When Yellowstone (2018-present) first began, Ethan Lee received an offer from the Paramount Network to work on the western series. Originally, the network told him the offer was for a couple of months but then changed it to six months.
After receiving this offer to be a part of Yellowstone, Lee turned down the job. At the time, Lee's kids were small and he didn't want to be gone for a long time.
"I even told my wife I kind of regret turning that down. Sounded like such a good deal and something that may be fun, something that may go seasons. So, you're thinking I might have turned something down that could be great, potentially," Lee said.
After discussing with his wife, he decided that if the Paramount Network called him back, he would accept the position to be a part of Yellowstone.
Fortunately, the network did decide to call Lee back, and this time he accepted the offer. What was supposed to be a two-week deal turned into multiple seasons.
3. He Helped With Cowboy Boot Camp and He Teaches Riding Lessons
When Ethan Lee accepted the offer to work for Yellowstone it wasto help run the cowboy boot camp. The boot camp helped the actors learn how to ride and act around horses, as well as the cowboy lifestyle.
While originally he was supposed to do just one cowboy boot camp, he now runs one before the filming of every season. He is also on call to provide riding lessons to the actors to help them become more comfortable in their roles.
4. He Worked as a Stunt Double For Ian Bohen
When first working on set for Yellowstone, Ethan Lee worked as an animal wrangler. However, he soon expanded his resume, also taking on the role of a stuntman.
In one scene, Ian Bohen, who plays Ryan, was uncomfortable being on horseback with cattle and helicopters in the same shot. So, Lee was asked to step in for Bohen's scene as a stunt double, which he gladly accepted.
Lee also went on to do other stunt work, including anything from riding to fighting. He even did a bar fight scene in season 2.
At the end of season 2, Lee went over to shake show creator Taylor Sheridan's hand to thank him for the opportunity, as what he was originally hired to do was over. However, Sheridan told him he couldn't leave as he was too established in shots around the ranch and bunkhouse. So, Lee was given the role of ranch hand Ethan in Yellowstone.
While Lee had been seen in the background of Yellowstone in seasons 1 and 2, he was officially given the role of Ethan in season 3.
5. His Family Owns Horses and Cattle
Back at his home in Louisiana, Ethan Lee and his family own a ranch with 10 horses and 25 cattle. Lee's wife, Brennan, is an equine veterinarian. Together, the couple has three children: Kenlea, Case, and Kit.
Ethan and Brennan met at his saddle shop while she was doing her clinicals with a mutual friend. The two immediately hit it off and got married eight months later.
Now, Ethan and his family star in a Cavender commercial for their marketing campaign "Generations Western."
6. He Has Done Stunt Work for Multiple TV Shows
In addition to his vast work on Yellowstone, Ethan Lee has worked as a stuntman for various TV series. Such series include Roots (2016), NCIS: New Orleans (2017), Underground (2016-2017), Trailer Park Shark (2017), Claws (2017), and Emperor (2020).
Both Ethan and his wife Brennan are SAG-AFTRA stunt performers.
Is Ethan a Real Cowboy in Yellowstone?
Yes, Ethan from Yellowstone is a real-life cowboy. Ethan Lee grew up on an Angus farm and began riding horses at a young age. Rodeos quickly became a fundamental part of his life growing up and shaped his professional career as an adult.
Also, read our article on the Yellowstone actors who are real-life cowboys.
Did Ethan Lee Work on 1883?
In addition to working as an animal wrangler for Yellowstone, Ethan Lee also worked as an animal wrangler for 1883. 1883 is the prequel series of Yellowstone that premiered in December 2021. Some of his family horses have even been featured in Yellowstone and 1883.
Also, take our quiz 'Which Yellowstone Character Are You?'.