This post may contain affiliate links. We earn from qualifying purchases. Learn More
Being an equestrian is a lifestyle, which implies that there is a dress code involved. Most riders are familiar with appropriate wear, which includes a helmet, a long-sleeved shirt, comfortable long trousers, and boots with heels.
However, equestrian clothing goes far beyond basic safety functions. Many top equestrian brands are dedicated to not only keeping you safe and comfortable but also stylish in the saddle.
What distinguishes luxury from budget equestrian clothing brands are quality, durability, and design. Especially if you compete regularly, wearing high-end equestrian clothing will not only appeal to your friends and rivals, but to the judges too.
And let's be honest: Who wouldn't want to turn heads wherever they go on their horses?
Here are the 15 best luxury equestrian clothing brands for horse riders:
Ariat

Ariat is one of the world's leading equestrian clothing brands, delivering high-quality products for the last three decades. The brand was inspired by the legendary racehorse Secretariat, from whom the company takes its name.
Ariat distributes their products worldwide, and you have probably come across them in your local equestrian store. While they manufacture a wide range of products for both men and women, their riding boots have received some high praise.
The company's mission is to supply the equestrian community with comfortable and innovative products made of high-quality materials.
See Ariat here on Amazon
.
Tattini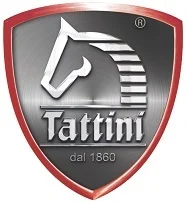 Tattini is an Italian equestrian brand that has been around for nearly 200 years. It was originally a small workshop that manufactured saddles using traditional methods.
The brand now offers an astonishingly wide range of products, targeting both English and Western riders. You can find everything from exquisite saddle pads through luxury equestrian clothing to racing goggles.
Every new item released by Tattini goes through rigorous quality control following consultation with top riders and trainers. Regardless of your discipline or style, you will find what you're looking for in Tattini's equestrian clothing collection.
Website: tattianiriding.com
Horze
A now internationally recognized equestrian brand, Horze is committed to delivering products that reflect the passion of riding. With an English riding specialty, Horze clothing is innovative and forever fashionable.
Based in Finland, the company has spread into hundreds of local tack shops across Europe and also delivers internationally. Besides high-end equestrian clothing, they also manufacture grooming supplies, healthcare products and tack.
Horze's clothing items are highly athletic and flexible, which maximizes the rider's comfort and performance. What's more, their products are affordable and provide consumers with great value for money.
Website: horze.co.uk
Ovation
Ovation is a high-quality equestrian clothing brand based in Pennsylvania, United States. They sell a wide range of products from breeches, helmets, safety vests, and riding boots.
The brand has received much praise for their riding helmets and breeches. Be sure to check out their end of season sales and promotions for potential bargains!
See Ovation here on Amazon
.
Equine Couture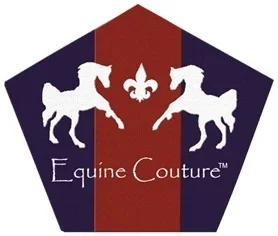 If you've got a love for equestrian fashion, Equine Couture is your brand of choice! Designed for riders by riders, they put a lot of effort into creating stylish equestrian apparel that is also flexible and breathable.
The most popular items of Equine Couture are their breeches, shirts, jackets, and belts. The company caters to women and children, as well as horses and dogs. Other than classy equestrian clothing, they also produce all types of riding equipment.
Equine Couture's designs are bold, flawless, and always in high demand. If you're an English rider searching for something elegant and unique, look no further!
See Equine Couture here on Amazon
.
Kingsland Equestrian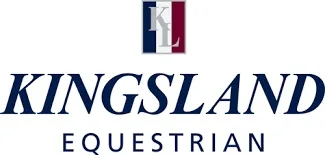 Kingsland is a Norwegian equestrian brand that started out as a personal project in 1999. Since then, the brand has spread across the world and has become a leading international company within the space of equestrian fashion.
Kingsland's mission is to unite classic fashion and contemporary design in their luxury equestrian clothing items. Every year, they release two seasonal collections besides their classic collection of essentials that is available all year round.
As a brand that honors traditions and embraces innovation, Kingsland has earned quite a reputation within the equestrian community. With slick designs and high-quality materials, they aim to appeal to English riders of all disciplines.
Website: kingslandequestrian.com
Aztec Diamond Equestrian
Even their name suggests that when it comes to equestrian fashion, Aztec Diamond is the real deal. They pride themselves in being the fastest growing equestrian clothing brand in the world that caters to all budgets.
Behind Aztec Diamond's luxury items is a contemporary vision, coupled with intelligent design and high-performance materials. They supply female riders of all ages and disciplines with apparel that easily translates into general activewear. The company has even partnered with the famous showjumper Ellen Whitaker!
Despite their recent launch in 2014, Aztec Diamond now offers over 100 products in their ever-expanding collection. Besides uncompromising quality and affordable pricing, the company is also working on sustainable solutions, demonstrating exceptional integrity.
Website: aztecdiamondequestrian.com
HKM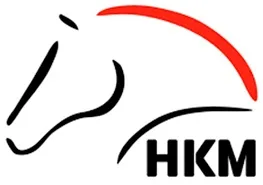 Believe it or not, what today is one of the largest equestrian wholesalers was originally a nappy company! Based in Germany, HKM now supplies over 2,000 tack shops all over the world with a wide range of equestrian products.
HKM is committed to providing access to affordable equestrian clothing without sacrificing quality. Their wardrobe features everything from body protectors to western riding boots of the finest leatherwork.
The company is proud of its ambitious staff who strive to be better every day. With many young team members, HKM products do not lack a youthful spirit which makes them truly unique on the saturated market of equestrian clothing.
Find HKM products here on theconnectedrider.com.
Musto

Musto is an outdoor clothing brand that also manufactures luxury equestrian clothing. Their legacy of producing stylish performance apparel is carried within every item they release.
Having started out as a sailing brand, Musto soon expanded into other sports, including horse riding. Some of their best premium products are show jackets and breeches, high-quality base layers, and waterproof coats. Musto has also partnered with top event riders William Fox-Pitt and Zara Phillips.
You might find that Musto demands a hefty price tag for their clothing, however, you always get what you pay for. The durability of these items is almost legendary, with some customers reporting that they last over 20 years!
Website: musto.com
Noble Equestrian

Sleek and stylish, Noble Equestrian features riding wear, bags, and horse care. Their products are made to keep you comfortable and stylish while at the barn.
They offer a colorful collection of English riding apparel and footwear that is ideal for schooling. To help organize and store all your riding gear and grooming equipment, they offer a line of durable bags and totes. For your horse, they have a collection of blankets, fly masks, and hoof picks.
Find Noble Equestrian products here on Amazon
.
Dover Saddlery
Dover Saddlery is a leader in English tack, apparel, equipment, horse care, blankets, and stable supplies. From schooling to showing, they offer a wide variety of products for various English disciplines such as dressage, hunter/jumper, and eventing.
They even offer an array of customizable items, including saddle pads, blankets, stall drapes, tack trunk covers and more. In addition to their own line of goods, they also offer a wide variety of other trusted equine brands to meet all your horse needs. They have long been a top choice among many horse owners.
Website: doversaddlery.com
Schneiders Tack
Schneiders offers a wide collection of products from riding wear, tack, grooming, stable supplies, and training equipment. They feature quality products for both western and English disciplines.
In addition to their own line of products, they carry a large array of other high-quality horse brands. From showing to schooling, they carry tack, blankets, horse care, riding apparel, fly protection, blankets, and more. They have a large selection of tack for hunter/jumper, saddle seat, dressage, eventing, trail riding, and western pleasure disciplines.
Website: sstack.com
SmartPak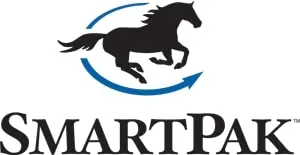 SmarkPak is well known for their convenient and customizable supplement packs that allow for easy use when feeding. Each supplement you order features a label and is dosed to meet your horse's specific health needs on a daily basis.
In addition to the over 230 supplements they offer for their SmartPaks, they also carry their own line of comfortable and stylish riding apparel for schooling and showing called Piper. The Piper line comes in low, mid, and high rise styles, to meet your body type. Aside from their own brand of products, they also carry tack, blankets, horse care, and barn equipment from other leading brands in the equine world.
Website: smartpakequine.com
TuffRider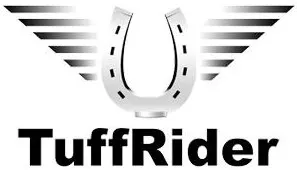 TuffRider seeks to make riding affordable by offering a variety of products ranging from English apparel, boots, helmets, safety stirrups, saddle pads, and blankets. Their products are practical and made to keep you comfortable and stylish while at the barn.
They even offer a starter line, for riders who are new to the sport. This gives people the opportunity to buy riding gear at a budget-friendly price, which is ideal for beginners. From Kentucky jodhpurs to full-seat breeches, they offer quality English riding gear to meet your riding needs.
See TuffRider here on Amazon
.
Professional's Choice
Professional's Choice offers a large selection of tack and equipment to help give your horse the edge they need to find success. They are most well known for their leg wraps and boots that are made with the performance of your horse in mind.
In addition to horse leg care products, they also make saddle pads, bits, girths, blankets and fly protection. Many top equestrians trust their products, as they are made with horses in mind. They use the latest technology to ensure their merchandise is made for the safety and well-being of horses.
Website: profchoice.com