Our readers support us. This post may contain affiliate links. We earn from qualifying purchases. Learn More
Jamie has a complicated relationship with his family in Yellowstone. Things get even more complex when he finds out that he is actually adopted and Garrett Randall is his real father.
Naturally, being a part of the Dutton family Jamie finds himself in dangerous situations.
While his work as an attorney typically keeps him off the ranch, that does not mean he is completely safe.
Does Jamie Die in Yellowstone?
Jamie Dutton does not die in Yellowstone and is still alive at the end of season 4. Though many people including his own family have contemplated killing him, he has so far survived the tough life of being a Dutton.
Jamie finds himself in a tough situation after it comes to light that his father issued attacks on the Duttons through his old cellmate, Terrell Riggins. Beth gives him an ultimatum that leaves Jamie facing a challenging decision.
While John, Beth, and Kayce were brutally attacked at Garrett's orders, Jamie was left untouched in the situation.
Upon being released from jail, Garrett began to bond with his son and attempt to turn him against the Duttons.
Also read: Who Is Will Patton? Actor Who Plays Garrett Randall on Yellowstone
Why Does Beth Threaten to Kill Jamie?
Beth Dutton threatens to kill Jamie after she suspects he is behind the attacks on the Dutton family. Beth promises to murder him if she uncovers he was involved.
Beth meets with Jamie and threatens to shoot him but ultimately gives him three options that don't involve his death.
The three options she gives him are that she would report him and Garrett to the police, she would tell Rip that Garrett tried to have her killed, or Jamie himself could kill Garrett. Jamie chooses the latter.
Also read: Why Does Beth Hate Jamie on Yellowstone?
Why Does Jamie Kill His Father?
After receiving Beth's blackmail, Jamie begs her to change her mind but in true Beth fashion, she refuses. He decides the best choice in the scenario is to kill his father himself.
Despite the fact he was growing close to his father, Jamie shoots him in the head. Jamie then takes Garrett's body to the train station to dispose of it.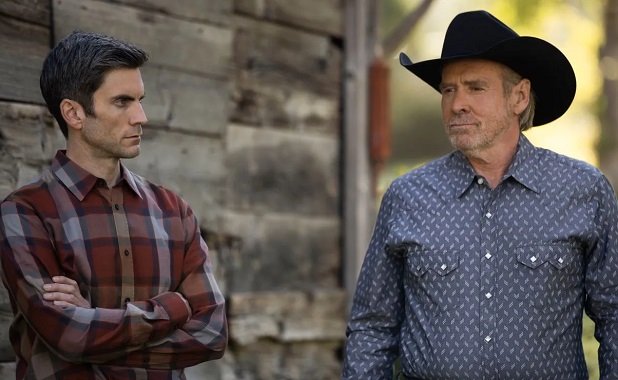 Beth is also at the train station when Jamie was disposing of the body, taking photographic evidence. This gives John the power to have Jamie under his control.
Also read: Why Does John Dutton Not Love Jamie?
Is Wes Bentley Leaving Yellowstone?
Wes Bentley, who plays Jamie Dutton, is not leaving Yellowstone and will be returning for season five. While there is no confirmation of a sixth season, it is likely to be renewed for another season due to its popularity. Bentley is sure to return to reprise his role, as long as Jamie survives season five.
Will Jamie Dutton Be in 6666?
There is no confirmation that Jamie will be starring in 6666. Given Jamie's role in Yellowstone, if he is in 6666, it will likely only be a small role as the Four Sixes Ranch lawyer.
6666 is a new spin-off series of Yellowstone about life on the famous 6666 Ranch. The show will follow a group of ranchers as they work at the historic Four Sixes Ranch aka 6666 Ranch in Texas.
While there is very little information about the show so far, rumors are going around that Jimmy Hurdstram and Walker will be part of the cast. No release date has been announced yet for the series.
Also read: Taylor Sheridan is Planning Two New Yellowstone Spin-Off Shows