This post may contain affiliate links. We earn from qualifying purchases. Learn More
1923 picks up the next chapter of Yellowstone Dutton Ranch 40 years after 1883.
Just like in Yellowstone, the Duttons face many enemies as they strive to protect their land.
In just the third episode of 1923, tragedy struck the Dutton family as John Dutton was killed by Banner Creighton, an enemy of the family.
The attack also left fellow rancher Bob Strafford dead, as well as injuring Jacob, Jack and Elizabeth.
After the death of her husband, Emma Dutton is left stricken with grief. While she had previously been composed and happy, she is left unconsolable as sadness consumes her.
Is Emma Dutton Dead?
Emma Dutton dies in episode 5 of 1923. She dies by suicide, shooting herself after seeing no purpose in life without her husband.
While Cara tries to convince Emma that Jack still needs her, Emma states that he is an adult and does not need her help. Filled with anger and grief, Emma takes her life that night.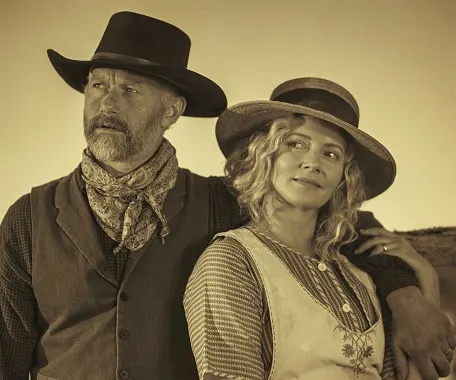 Emma may have also harbored hate towards Jacob, blaming his dispute with Banner for John's death. She took her own life because losing John in such a tragic way proved to be too much.
Emma's death came as a surprise to viewers. The Duttons had already lost John so to lose Emma too only added to the tragedy.
With the death of John and Emma both as a result of Banner, it is likely that the Duttons will seek revenge on their rival.
While Jacob is likely too injured to set out after the sheep herder, Jack may seek to avenge his parents by killing Banner.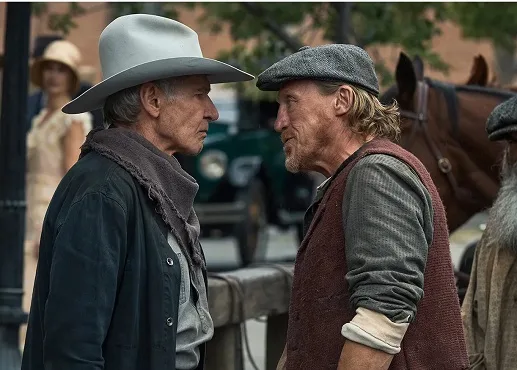 If Spencer safely makes it back to America, the WWI vet would likely join Jack due to his experience.
Also read: Is Kevin Costner Leaving Yellowstone?
Is Marley Shelton Leaving 1923?
Now that her character Emma died, it is likely that Marley Shelton will be leaving 1923. However, there is no official confirmation from Paramount or Shelton herself that she has left the show.
Since Emma died in episode five, the only way we would see her again would be in flashback scenes.
It seems likely that if Shelton is no longer on the show, it is not because she chose to leave but simply because her character was killed off for creative reasons.
Many fans have been left shocked that John and Emma died so soon in the series.