Our readers support us. This post may contain affiliate links. We earn from qualifying purchases. Learn More
The first season of 1883 wrapped up with the Dutton family arriving at Paradise Valley in Montana. This gave way to a new chapter in the making of Yellowstone Dutton Ranch.
Elsa Dutton is the daughter of James and Margaret Dutton, the founders of Yellowstone Dutton Ranch.
Not only is Elsa the protagonist of season one, but she also served as the narrator of the show.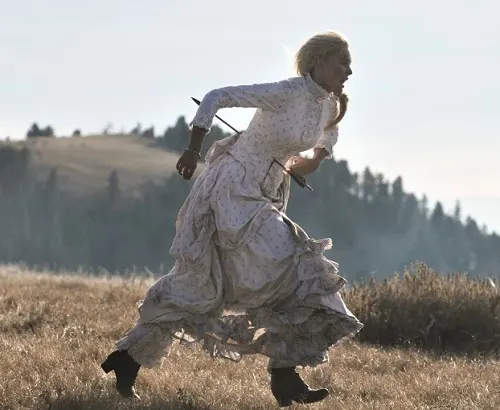 In the season one finale of 1883, Elsa Dutton tragically died in her father's arms. As Elsa was the main character, her death was a heartbreaking ending.
How Did Elsa Dutton Die?
Elsa passes away in episode 10 "This Is Not Your Heaven" after succumbing to injuries from being shot by an arrow in episode nine "Racing Clouds." She died after developing an infection from the tainted arrow that went through her liver.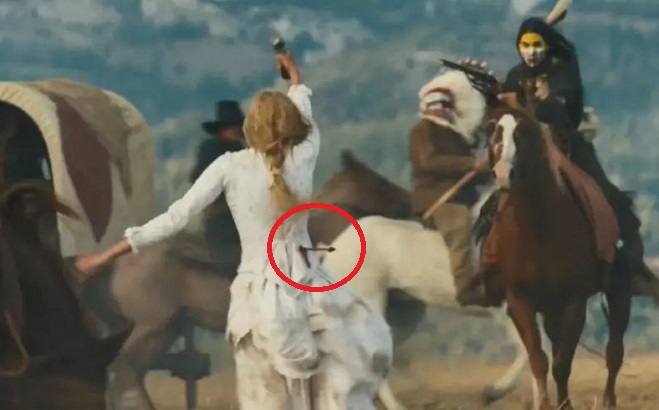 Elsa was shot by a group of Lakota warriors who thought that the caravan was responsible for destroying their settlement and killing their women and children. However, it was actually a group of horse thieves that viciously murdered the Lakota.
The tragic misunderstanding resulted in the death of several members of the caravan, including Elsa.
Elsa does not die from her injury right away. Her mother and another pioneer are able to remove the arrow and cauterize the wound.
When her father sees that the arrow that struck her was covered in filth, he knows she will not survive the infection that comes with it.
As soon as Elsa develops a fever, James rushes off to find treatment for his daughter. While heading off to Fort Casper, the family comes across a small Crow outpost led by Spotted Eagle.
Spotted Eagle offers to help Elsa by having Crow healers take her to a nearby frigid river in hopes the cold water will shock the infection out.
When the healing proves to be unsuccessful, her family must accept her untimely fate. Her death is a tragic result of an unfortunate misunderstanding that was born from tragedy inflicted upon the Lakota people.
Related: 1883 Actors Who are Cowboys in Real Life
Was Elsa's Death Predicted in 1883?
In the pilot episode of 1883, Elsa's fate was previewed before fully unfolding in the season finale. Throughout the show, there are other indicators that Elsa will not survive.
Despite her death being preluded to, many fans were optimistic that Elsa would be able to survive her injuries. However, her death ended up being an instrumental aspect of the development of Yellowstone Dutton Ranch.
Related: 20 Best 1883 Characters Ranked
Where is Elsa Dutton Buried?
After not being able to heal Elsa, Spotted Eagle shows the Duttons an area they can bury their daughter.
James and Margaret decide to settle on the spot of land Elsa chooses as her final resting spot.
After being shown Paradise Valley by Spotted Eagle, Elsa chooses this spot to be buried.
Shortly arriving after at Paradise Valley, Elsa passes away in the arms of her father. This land later becomes home to the iconic Yellowstone Dutton Ranch.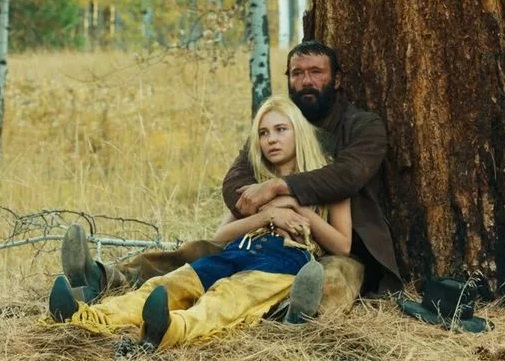 Spotted Eagle warns James that in seven generations his people will take back the land. James agrees that in seven generations Spotted Eagle's people can have the land back.
The circumstances revolving around Elsa's death predict the tensions between the Duttons and the Broken Rock Indian Reservation in Yellowstone. In addition, it also potentially spoils the ending of season five of Yellowstone.
Related: Where is 1883 Filmed? All Filming Locations (With Images)
1883 Season 2 Release Date
1883 has officially been renewed for a second season, but there is no official release date yet. However, a 6-episode spin-off series is being filmed that focuses on the legendary lawman Bass Reeves.
Bass Reeves was a real-life lawman and the first black deputy of the U.S. Marshals to serve West of the Mississippi River. He could speak multiple Native American languages and during his career, he arrested over 3,000 outlaws.
Reeves is said to be the inspiration behind the iconic character The Lone Ranger.
It is unclear if the new season of 1883 will include the Duttons at all. Originally, 1883 was set to conclude after the season one finale.