This post may contain affiliate links. We earn from qualifying purchases. Learn More
Heartland, the long-running Canadian family drama series, has captivated viewers around the world with its heartwarming storylines and unforgettable characters.
One character who has become a fan favorite is Amy Fleming, played by the talented Amber Marshall.
Given the show's extensive run and the nature of television dramas, it's not unusual for fans to wonder about the fate of their favorite characters. So, is Amy still alive in Heartland?
Does Amy Die in Heartland?
Despite getting shot in the shoulder in the Season 13 finale, Amy does not die in Heartland. Amy is still alive and well at the end of Heartland season 16, the latest season.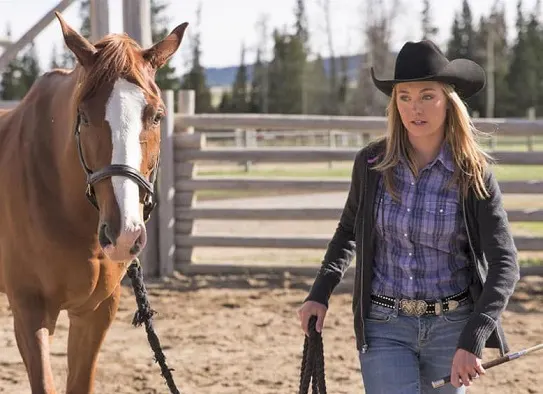 Thanks to Ty's heroic actions jumping on top of Amy, the stray bullet didn't hit any vital organs. As we all know, unfortunately, Ty himself wasn't so lucky. He was also shot by the same bullet and later developed a blood clot which killed him.
In the flashback of Ty's death in Season 14 Episode 1 "Keep Me in Your Heart", Amy is shown wearing a black arm sling over her right shoulder. This is the only reference we see to her recovery from the gunshot, and in the next scene she is already fully healthy.
Is Amy leaving Heartland?
We must remember that the Heartland series has been running for an incredible 16 years now. In fact, Heartland is the number one longest-running one-hour drama in the history of Canadian television.
Playing Amy on the show has already been a long-term commitment for the actress Amber Marshall. And so, some fans are worried, could she be thinking about leaving Heartland?
There is no news of Amy leaving Heartland any time soon and she will be in Heartland season 17. The actress has always been the most committed to the show out of the entire cast and is unlikely to leave in the near future.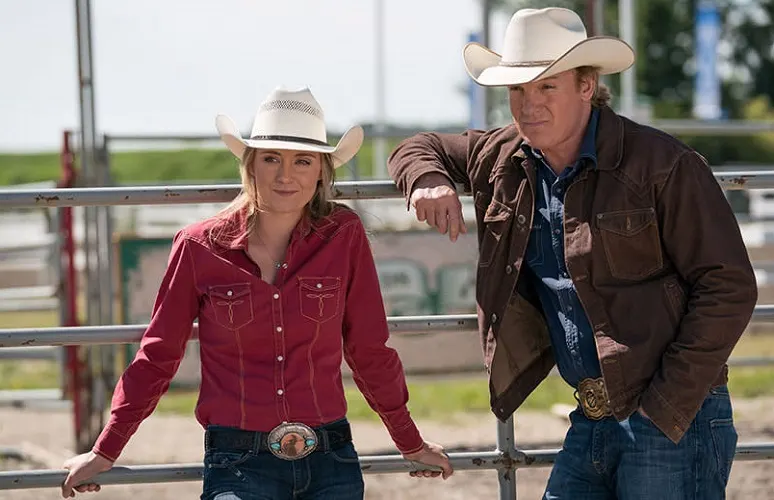 The ranch is her and Lyndy's home, and Amy's help will be needed at the nearby horse therapy center.
If we're honest, Amy is the only character in Heartland the show cannot go without. Her special gift for healing horses and their relationship with humans has always been at the center of the series. Therefore, Amy's departure would also mean the end of Heartland.
And because none of the fans could imagine Amy being played by anyone else, Heartland also needs Amber Marshall to keep going. Luckily, Marshall has always been passionate about the stories told in the series. After all, she is the real-life version of her character living on a 100-acre ranch with her horses!
Heartland's Impact on Amber Marshall's Career
Heartland has had a significant impact on Amber Marshall's career, propelling her into the spotlight and solidifying her reputation as a talented and versatile actress. Her portrayal of Amy Fleming has earned her numerous accolades and a devoted fan following.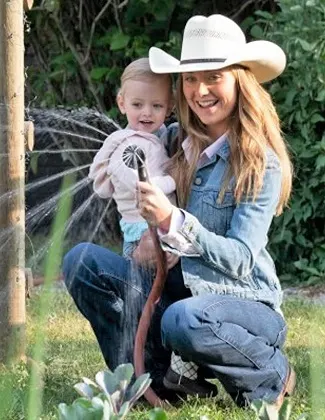 The role has allowed Amber to showcase her love for animals, particularly horses, and her genuine connection to her character has resonated with viewers around the world.
Heartland has undeniably been a pivotal part of Amber's career, and her dedication to the show and its fans is unwavering.
The Importance of Amy Fleming's Character in Heartland
Amy Fleming is a central figure in Heartland and plays a crucial role in the show's overall narrative. Her love for horses, her natural talent for working with them, and her commitment to her family and friends have made her an inspiring character for viewers of all ages.
Amy's storylines often explore themes of love, loss, and resilience, allowing fans to connect with her on a deeper level. Her character serves as a reminder of the importance of compassion, determination, and the power of human-animal connections.
Also, take our fun Heartland quiz!